the movisi PHILOSOPHY

About MOVISI - space for change

Flexibility, mobility and sustainability are the pillars of MOVISI. The German company was founded in 2009 and specialises in manufacturing seating, shelving and partition systems for workspaces, trade fairs, events and other environments where flexible or temporary solutions are needed.
Assembly requires no tools or special expertise. Quick to construct and quick to change; unique and diverse in its capabilities to modify its design as many times as the end user chooses.

MOVISI products adhere to strict ecological and socially-responsible production methods. Movisi furniture is 100% recyclable, toxin-free and 100% made in Germany.
Our furniture does not contain any harmful toxins or flame retardants. We are committed to using safe, proven and sustainable supplies.



Environmentally & socially responsible production
Movisi wants to secure good quality as well as take on social responsibility. By producing our furniture in Germany, we can guarantee best quality, environmentally responsible production methods and correct labour methods and fair wages. MOVISI furniture is dynamic, flexible and modular, so it can adjust to your ever-changing needs and requirements. Thus, MOVISI creates a new relationship between user and furniture.


Create your own style

We think that everyone should have more choices when it comes to the character of their home decor.
Our aim is to offer you endless interior design possibilities. MOVISI does not dictate a style, but rather allows you to establish your own personal style with furniture that you can change as it suits you.
The results can be unexpected, individual and dynamic. You are in control of the design because many products are modular with interchangeable components. The furniture changes with a whim, and with minimum effort. The results can be as surprising and evocative as your own imagination.
Lightweight is a hallmark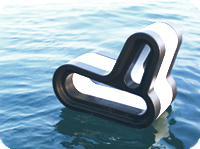 The MOVISI collection is distinguished by its use of a specially engineered material that allows the design of products that are especially light in weight, and yet are solid, secure and extremely functional in everyday use.

The lighter weight makes MOVISI easier to move. The interchangeable components make MOVISI products dynamic and responsive to changing needs. These characteristics combine to make MOVISI one of the world's most unique range of furnishings available anywhere today.

Designers invited

Movisi's ranges have been created by designers, such as Karim Rashid, Ronen Kadushin, Peter Marigold, Antoine Phelouzat and PearsonLloyd. Thanks to its modularity Movisi furniture helps to make your life more flexible.
MOVISI furniture is varied as life itself. That is why MOVISI works with many of today's most promising new-generation designers. Our common interest is to create innovative cutting-edge designs and to offer product solutions that are fresh, surprising and effective. If you are a product designer, we want to talk with you. And, we think, you will want to talk with us as well: This email address is being protected from spambots. You need JavaScript enabled to view it. a MOVISI design expert.


Quality first

There is no substitute for quality. This is why we only use carefully selected materials that fit with our philosophy, which is to provide you with creative freedom and flexibility. Of course, the environment is very important to us. That is why we use only materials that are produced in an environmentally responsible way. But quality means even more at MOVISI. From research to final product, we monitor every step of our design, manufacturing and marketing processes to provide the finest quality product and most rewarding customer experience for you.