BUILD modular shelving
Check out our video for a glimpse of the many possibilities BUILD can bring into your life.
BUILD IT!
A single modular element is the essence of this lightweight shelving and an endless variety of configurations and forms can be constructed by using it.
As shelving or partition, freestanding or mounted on the wall, BUILD adapts to your needs. You can get even more creative by giving BUILD new functions.
An individual element can perfectly double as transport box or seating. BUILD is installed and reconfigured in minutes, with any number of units, anywhere. No instructions, no tools- we promise!
BUILD is toxin-free, emission-free, odourless, allergy friendly and 100% recyclable.
Hanging wall shelves - BUILD is easily mounted on the wall. Skandic interior design style.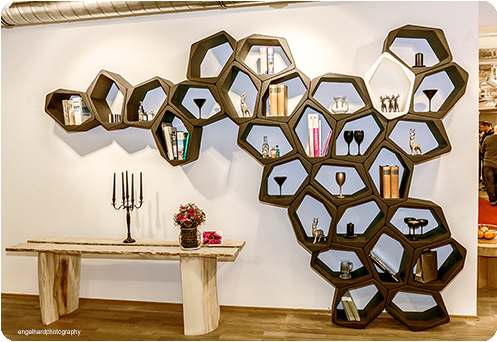 Display shelving for interior shop design: StuttgARTfactory, boutique and design store.
HOW DOES IT WORK?
Flexible, mobile and multifunctional furniture: BUILD is easy to install and can be reconfigured in minutes, which means that you can give your home or office a new look or function anytime.
When moving home, BUILD is easily disassembled, your belongings are instantly packed and ready to move. Each unit stacks on top of another, locking securely in space.



Design your own BUILD shelving with our configurator!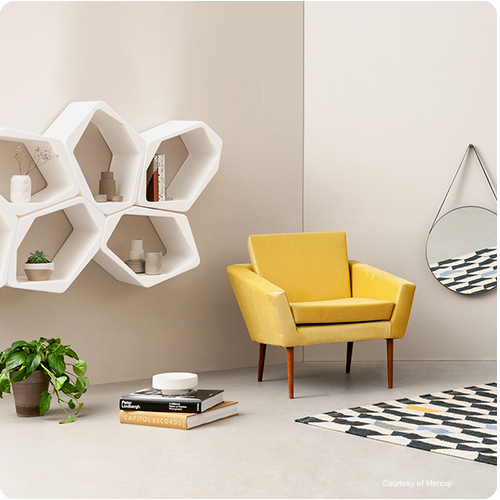 IT GROWS WITH YOU
Each BUILD unit is identical, allowing you to extend the system by adding units as you move into bigger houses, buy more books, DVDs etc.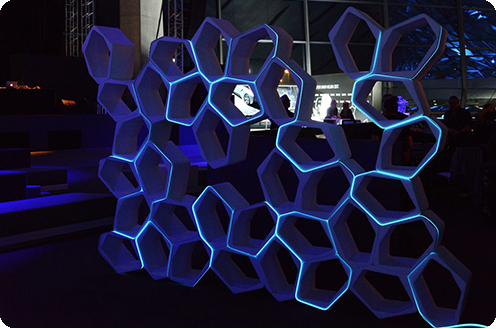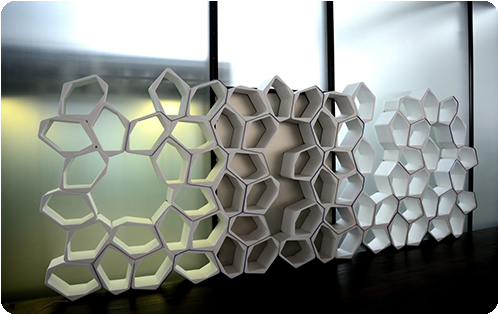 BMW i8 Launch - Munich. Agentur Wolf-Production GmbH (shelving BMW event)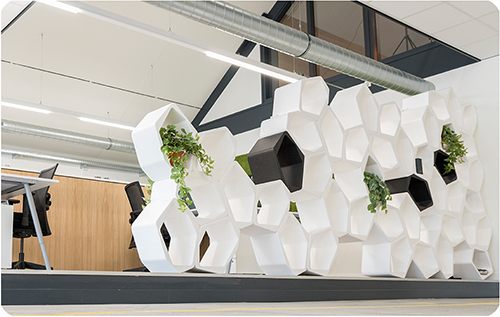 Organic room divider @Desteq design office, Netherlands
@BASF Designfabrik Ludwigshafen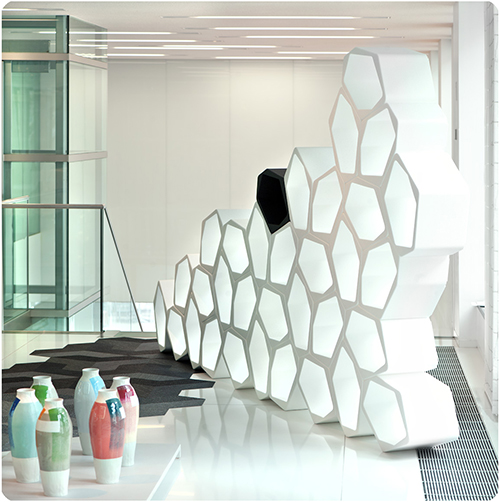 Design exhibition UNITS, Sparda Bank (photography Stephan Kube)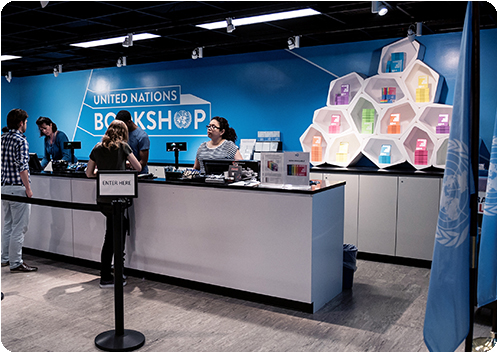 BUILD shelving @UNITED NATIONS bookshop in New York (photography Lindsey Thoeng, UN photo)
ALWAYS IN LINE
You can arrange the units to keep all shelves horizontal and at the same height.

VERSATILE
With its unique design and ability to be changed instantly, BUILD provides a beautiful and flexible interior solution. Here are a few ways you can use BUILD:
- wall rack or hanging rack
- room divider (with back or open)
- temporary seating /low table
- transport box: to carry documents to the office or
pack your grocery shopping or keep your drinks cool (thermal insulation)
- storage box (stows away safely and compactly when unused)
- come up with your own unique uses for BUILD
Available in 2 colours and 2 versions which can be mixed and matched.
2 VERSIONS: with back (closed) / without back (open)
2 COLOURS: black / white

MOUNT IT ON THE WALL
... by using the supplied clips. In this case, you will need to screw the clip into the wall.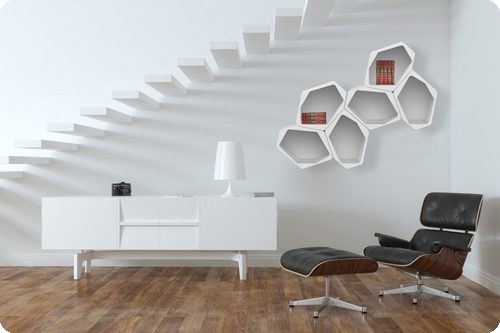 6 BUILD units white, closed


BUILD wall rack, black open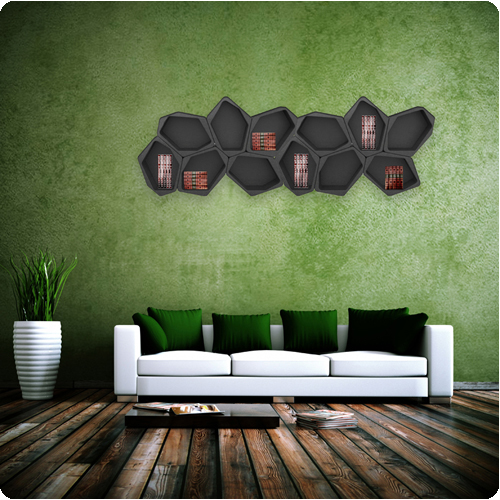 BUILD wall rack, black closed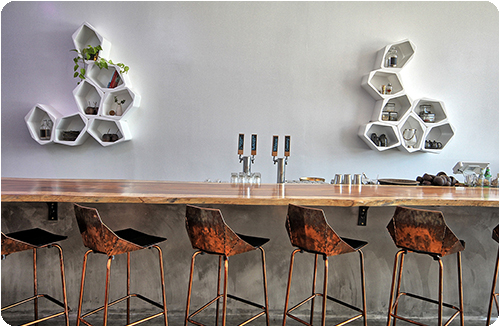 BUILD (white open) used as hanging wall shelves. MeloMelo Kavabar, Berkeley, USA
MeloMelo Kavabar Kavabar, Berkeley, USA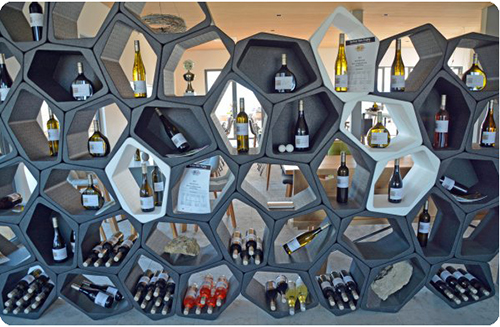 Wine shelving at Winery Glaser in Nordheim, Germany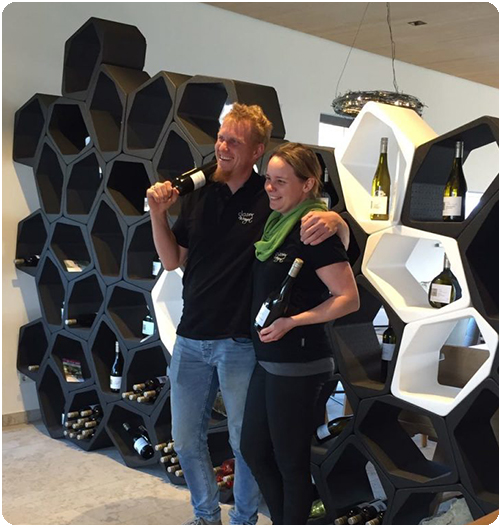 Wine rack display and partition at Winery Glaser in Nordheim, Germany


USE IT OUTSIDE
BUILD has insulating properties. It will cool your drinks and your hot snack warm.
BUILD is waterproof, resistant to chemicals and easy to clean.
You can use BUILD outdoors but it is not recommended for continuous exposure to UV light, due to the nature of the polymer it is made from. After continuous exposure of months to direct sunlight outside there may be a change in the apparent colour of the furniture. We suggest that it is removed from direct sunlight (outdoors) when not in use.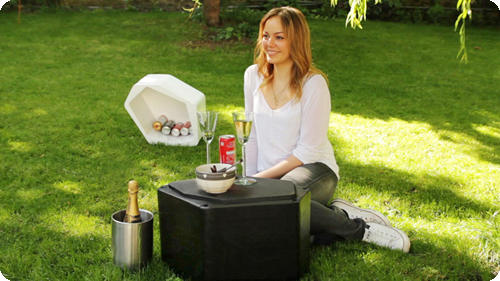 BUILD used as cooling box and table
PORTABLE BOX
When you have to work from home, you can use BUILD to bring documents from or to the office.


A BUILD unit weighs only 1.5 lbs (750 g). That's like carrying a couple of Coca-Cola cans.
NEED SOME EXTRA SEATING?
As shelving BUILD is a place for your everyday objects. Turn the units around and they will become a set of stools - perfect for when guests arrive at home and you need some extra seating.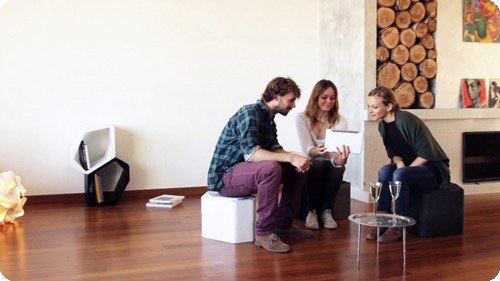 FROM SHELVING TO PARTITION
BUILD can also be used to create free-standing partitions and room dividers for different interior settings.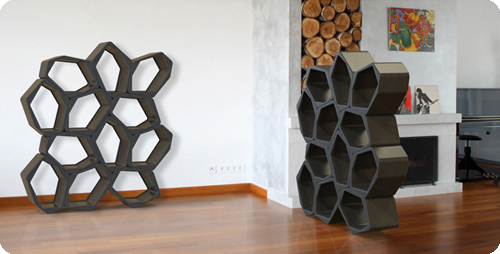 12 BUILD units, from shelving to partition


47 BUILD units used to create a partitioning wall
IDEAL FOR POP-UP STORES AND OFFICES
BUILD is also suited to the contract market, where its design will lend itself to pop-up stores, rented offices and frequent workplace re-designs (incl. co-working spaces) and events.


40 BUILD units, black closed


BUILD units, white closed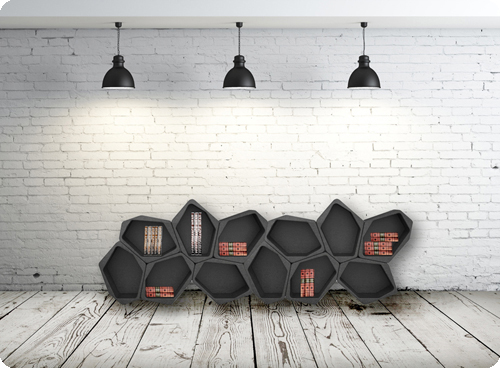 12 BUILD, used as a sideboard, black closed
EASY TO INSTALL
It can't be easier. BUILD is supplied with special clips. Use them to hold the shelves in place or mount them on the wall (in this case you will need to drill a hole and use a screwdriver to fix the clips). No sweating, no instructions and no tools - we promise!


No tools needed - goodby allen key.



EASY TO CLEAN
BUILD is easy to maintain. It is waterproof and resistant to chemicals and bacteria. And if you happen to spill some wine over it - no worries - just wipe it with a damp cloth.
MINIMUM WEIGHT – MAXIMUM STRENGTH
You can hardly damage BUILD. As it is made from ARPRO EPP (Expanded Polypropylene), a shock absorbing material, you don't need to worry about injuries from bumping into it or damages from dropping it on the floor. Next, when you move it about BUILD will not scratch even the finest hardwood floors.
BUILD is incredibly light - this makes it easy for you to lift and move it around anytime on your own, no matter what age you are.


This is Anna, our lovely 90-year-old neighbour with a BUILD unit, white closed
.
BUILD is completely toxin-free and shock absorbing. No one will get hurt or injured.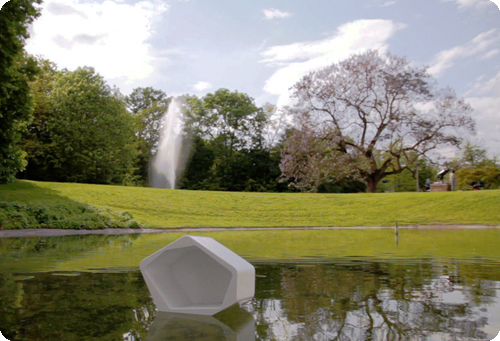 BUILD is so light, it even floats on water!
DESIGN YOUR OWN BUILD
BUILD is designed to inspire creativity. Freestanding or mounted on the wall, it's all up to you. You can come up with your own sculptural installation or discover new uses in a space where ordinary furniture remains motionless and boring.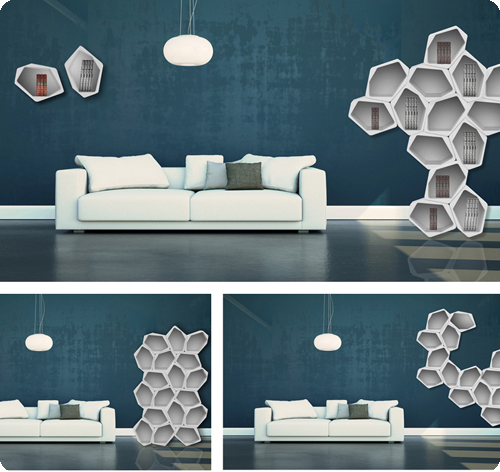 SILKY SURFACE
BUILD comes with a textured, silky surface.
DIMENSIONS & WEIGHT
External dimension (mm): 520 x 385 x D 290*
* (D 303 mm when closed version with back)
Internal dimension in mm: 425 x 315 x D 290
Weight per unit: approx. 700-750g / 1.5 lbs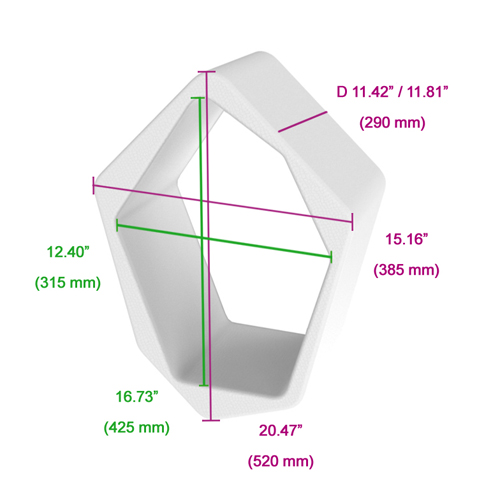 Material: ARPRO EPP
Download the movisi CATALOGUE

Design: Jack Godfrey Wood & Tom Ballhatchet

For even more info, please visit http://www.hellobuild.com