FLAT KNOT BOWL
Flat Knot is a fruit bowl made from a flat sheet of steel which is then warped and knotted into itself.

Material: 1.0 mm Stainless Steel
Available in 2 sizes:

Small - W:17 x L:36 x H:14 cm
Medium - W:21 x L:46 x H:18 cm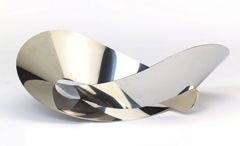 Its reflective surface means that it fits into any room, by echoing the colours of its surroundings, and also, reflecting the colours of whatever is placed within it.
Not only is it a practical way to hold fruit, but the Flat Knot Bowl is a feature in it's own right, as the unique shape and the warped reflections on it's surface make it an ideal centre piece when empty also.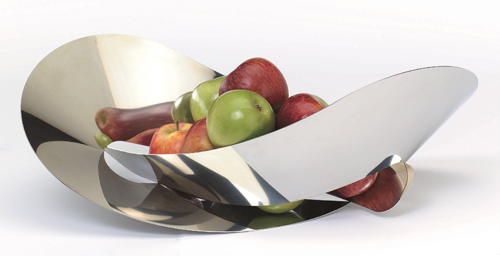 Design and Production: Ronen Kadushin
Manufactured in Germany.