MIKROKAMIN
As seen in the MoMA, NY.
The Mikrokamin (Micro Fireplace) is a candle holder which gives the same, warm feel of an entire fireplace.

The 'logs' at the back reflect the candlelight, while the 'mantle' at the front is silhouetted, making this micro fireplace a more dominating feature than it's size would suggest.
Material: 1.0 mm stainless steel.
Size: L: 10 cm W: 5 cm H: 8 cm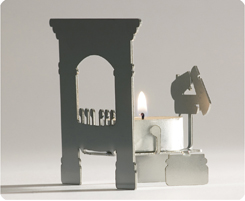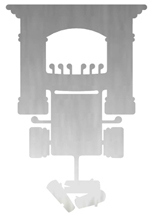 The compact size of MIKROKAMIN means that you can litter an entire room with them.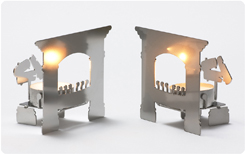 Design: Ronen Kadushin
Manufactured in Germany.