SNAP CHAIR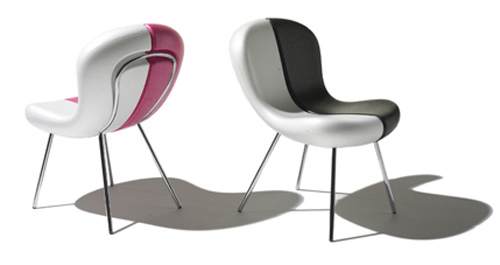 This elegantly designed chair features a two-colour seat of two parts that snap together.
The snap assembly allows the user to change colours and configurations at any time.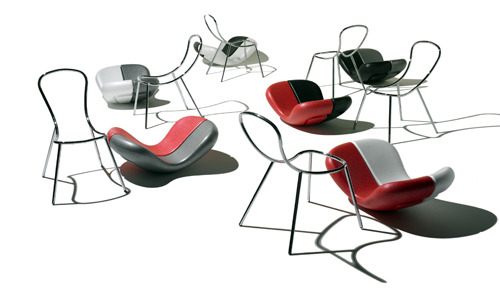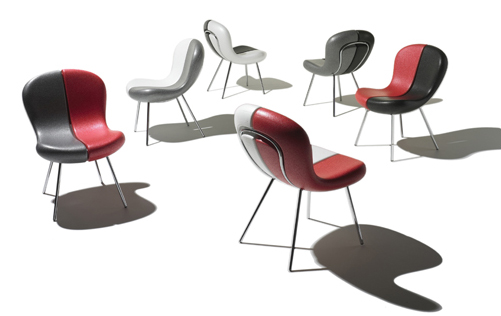 Material:
The seat is made from ARPRO EPP (Expanded Polypropylene), a lightweight high performance plastic foam which is 100% recyclable, toxin-free, emission free, hypoallergenic, shock absorbing, extremely lightweight and therefore very easy to handle.
Metal frame with plastic stoppers.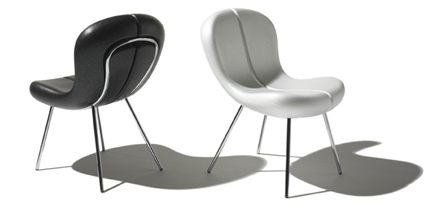 Design: Karim Rashid
Dimensions (mm): H 820 x W 540 x D 650
Weight: approx. 4 kg per chair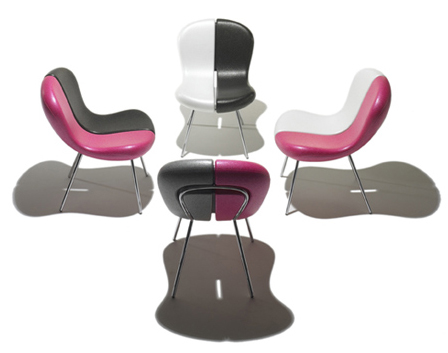 The SNAP chair is available in different colours.