TEARS OFF modular wallpaper
One pattern, so many possibilities.Here's another way to show off your art skills.
Install the sheets, then peel off any pieces you desire. Customized by you.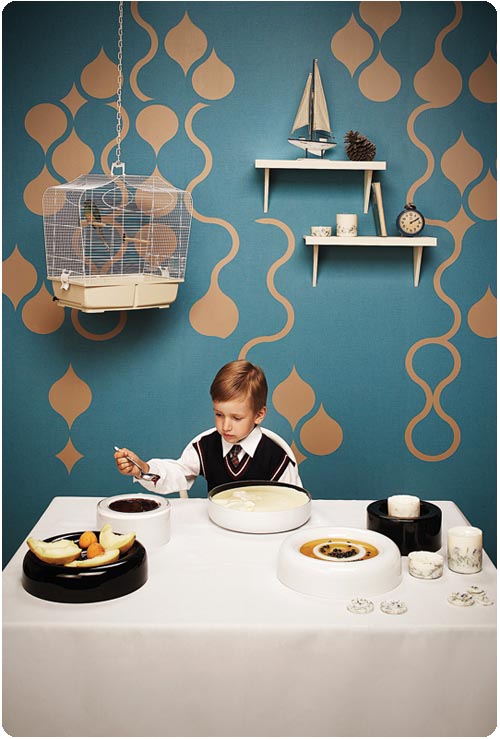 TEARS off is a creative wallpaper.
The designer wallpaper is created with a specially designed perforations in various designs that allow you to tear off pieces in order customize and change the look of your wall.
By tearing off pieces of the wallpaper, you can create your own unique space. The colour and texture underneath the wallpaper will become a significant element within the design.
Tearing off pieces of the wallpaper is an easy and creative process.
Available in 11 different colours - download the Movisi catalogue.
Dimensions of 1 modular sheet: H 1m x W 46,5 cm
Material: Vinyl coating on a non woven backing
Flammability:

European Class: B-s2 -d0 EN 13501-1

Lightfastness: ≥ 7 international woolscale / BS1006; ISO 105; DIN 54004

Designer

: ZNAK, Aldo Kroese & Studio Hausen.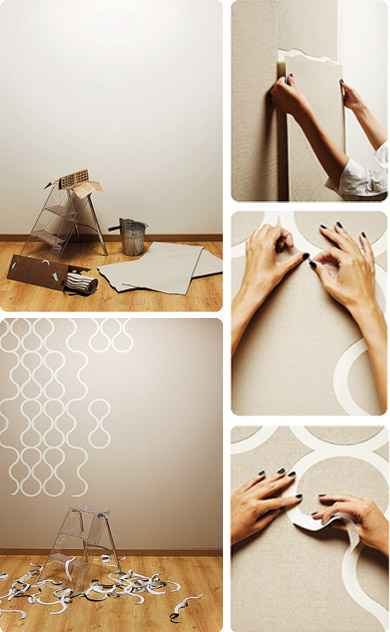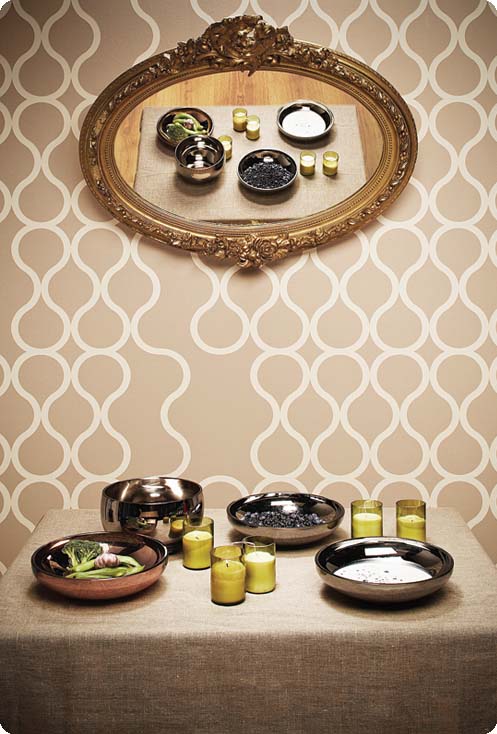 Watch the video below to see how easy it is to install the TEARS OFF wallpaper:
Tears Off on a background painted by children.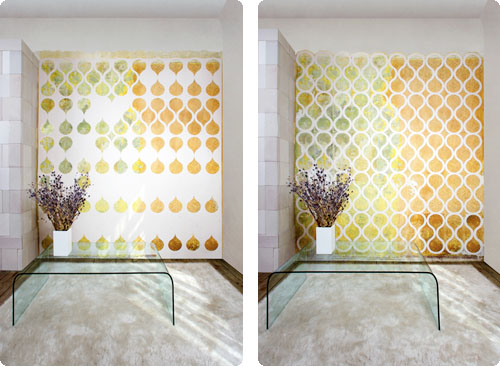 Tears Off applied on old wall background.


Interior Design Office 'Atelier Crivelli' , Kuesnacht, Switzerland.


Tears Off is winner of following design awards:
Certificate of Excellence in Materials", Material ConneXion
Best New Product, I.D. Magazine
Best product, Heimtextil Frankfurt 2010