Skyroom Moskito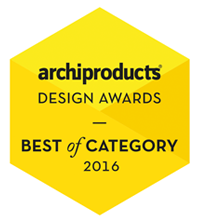 BANISH BUGS AND CREATE AN ELEGANT SPACE IN SECONDS.
A baldachin which elegantly transforms into a textile room.
The "SKYROOM Moskito" is a flexible room-in-room system. It transforms any space into a comfortable insect free summer lounge with a blissful privacy. The perfect solution for undisturbed sleeping, eating, working or relaxing.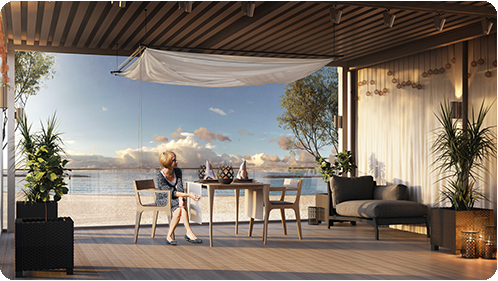 SKYROOM Moskito on the terrace of a beach house, where it allows you to relax, enjoy the sunset and have dinner, without being disturbed by insects.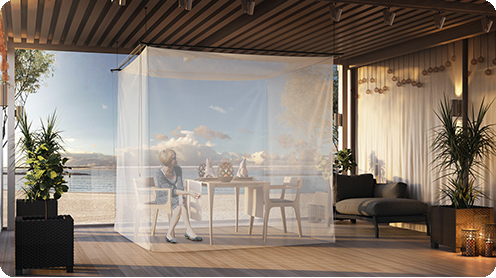 HOW DOES IT WORK
The SKYROOM unfolds with a magical, origami-like rotation to create a 3dimensional temporary space.
The playful ease that lies behind this lightweight room-in-room system is not only functional but is also a real eye-catcher.



When not in use, the room elegantly folds back to create a baldachin under which one can rest and relax.
MAGIC AND FLEXIBLE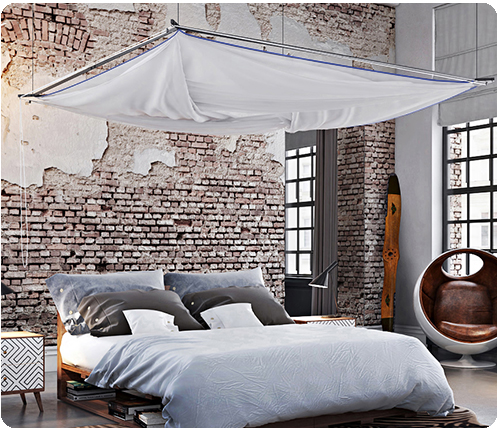 The SKYROOM in a private loft, where it defines and separates the private bed area.
When not in use, the folded cloth creates a canopy/baldachin and turns the sleeping area into a pleasant place.



WHERE IS IT USEFUL
Elegant, easy and fun to handle, the new system can be used in residential and commercial interiors such as hotels to define and separate a space - such as the bed in an open plan loft. It works in following environments:
Private homes: bedrooms, temporary office, living rooms, lofts and open space studios, covered terraces and pergolas


Contract: hotels, lodges and wellness resorts, restaurants,


Hotels and beach houses: bedrooms, lounge areas, covered terraces, restaurants, Spa areas, resorts


Offices: temporary meeting rooms, shared office spaces for temporary privacy (soon available with special textile)


Events and exhibitions: catering, rest and retreat areas, used as projection screen, veiling / revelation for show effective presentations (soon available with special textile).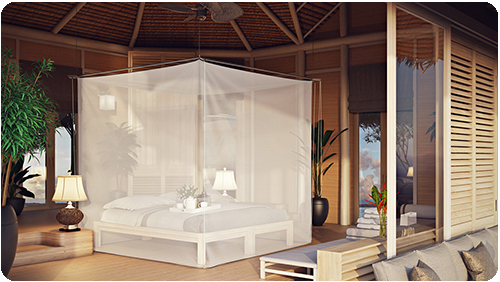 With the "SKYROOM Moskito" you can avoid comments like "Gorgeous hotel but big mosquito problem" (comment from Tripadvisor).
The best for your guest – this mosquito cube offers a stylish and elegant solution for hotels and bedrooms where insect protection is needed.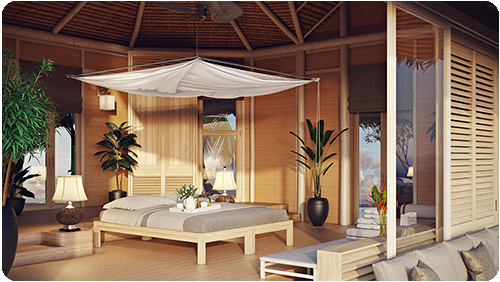 Design: Nils Bennett
Material:

Powder coated metal frame.
Mosquito net (100% PES): durable softly falling polyester, 43 g/m2 // approx. 240 mesh per square inch
Colours:
Frame for indoor use: powder coated metal frame: white (RAL 9016 matt finish), anthracite (RAL 7021, matt finish)
Frame for outdoor use: stainless steel frame: silver
Mosquito net: white, black
Mosquito net seam binding (top and bottom of net):
- white (for white mosquito net)
- black (for black mosquito net)
- blue (for white or black mosquito net)
Dimensions:
Dimensions of mosquito net cube in cm: L 220 x W 220 x H 220
Dimensions of metal frame in cm: L 250 x W 250 x H 2.
Weight: approx. 12 kg
Technical information:
Mounting: 4 point suspension from the ceiling
Minimum ceiling height needed to mount the SKYROOM: 240 cm
Innovative, easy motion, hand-operated pull rope system
Packaging dimensions: 120 x 60 x 20 cm
100% made in Germany.


Pictures from the exhibition "XXI Triennale di Milano presents CITY AFTER THE CITY":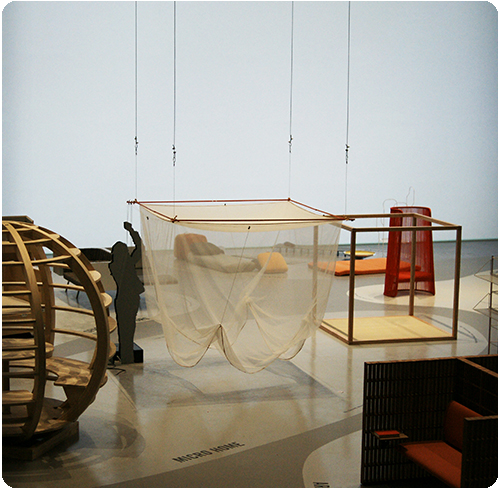 The system uses a patented, unique folding mechanism.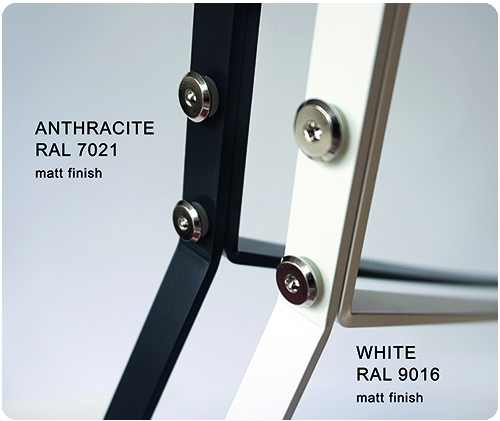 Details of the metal frame.