U-Cube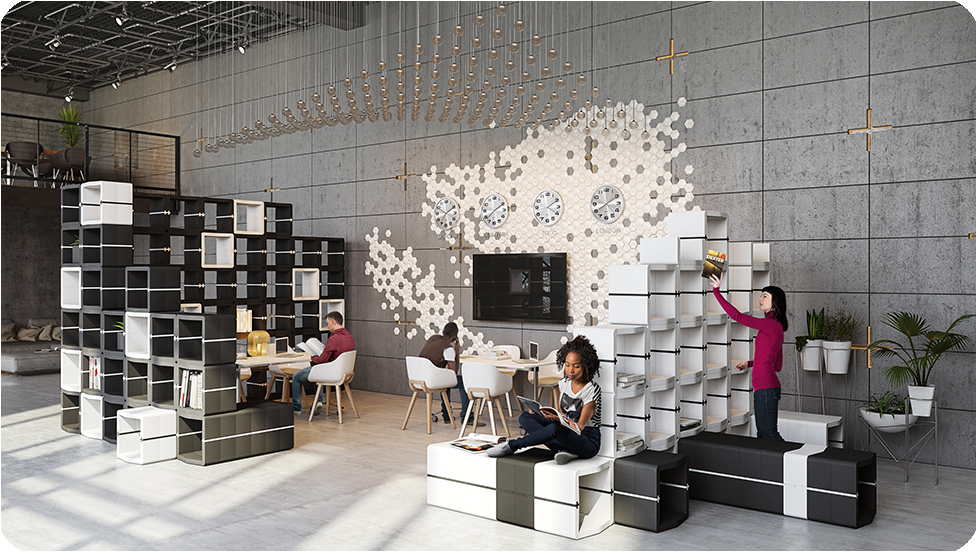 PREPARE TO GET CREATIVE
This modular system builds up on one single element allowing you endless configurations and the possibility to easily alter an interior according to your changing needs.
Designed in Paris. Manufactured in Germany.


EASY to install
It can't be easier. The connectors are simply pressed into the main modules.
No tools or expertise needed.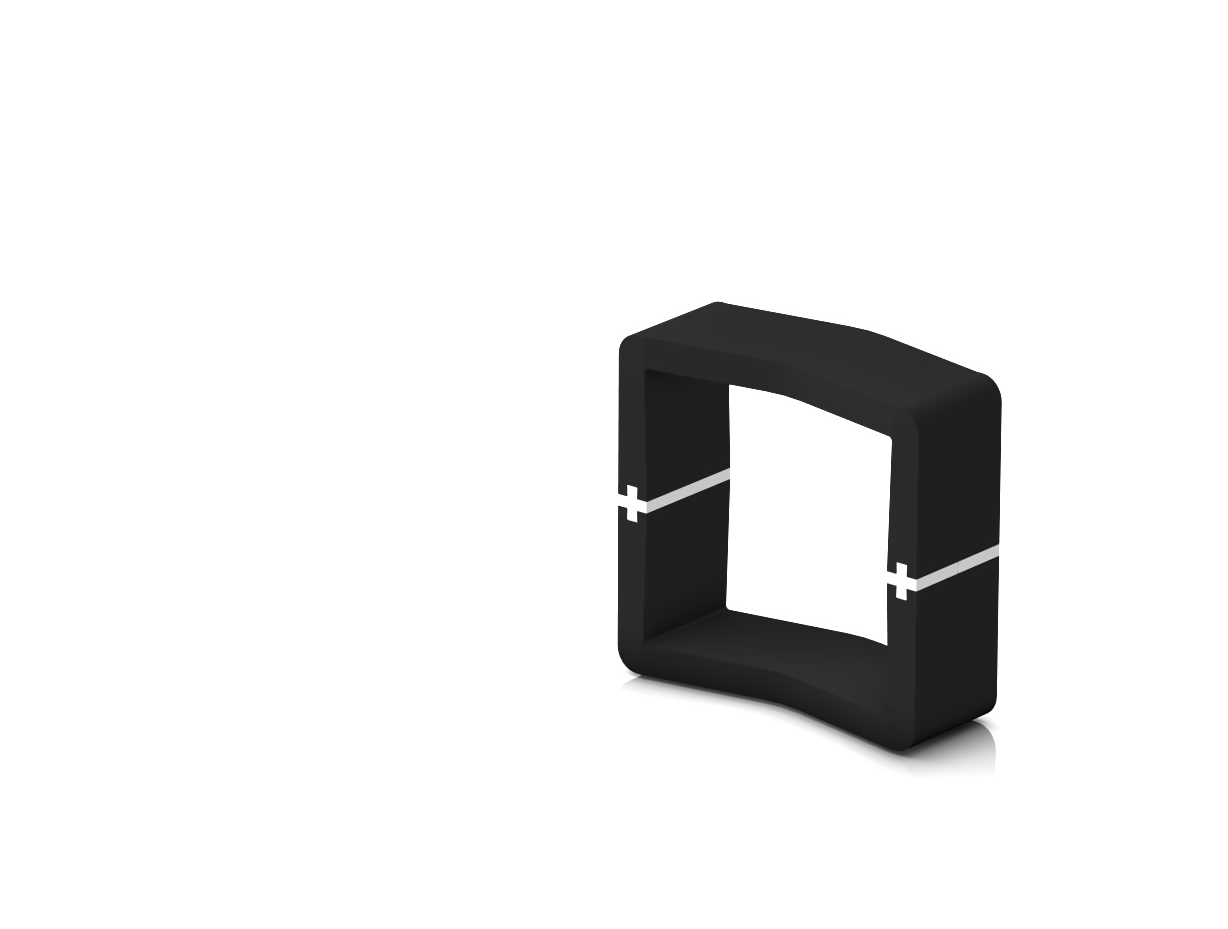 MAXIMUM FLEXIBILITY
U-CUBE offers an easy way to create beautiful and functional interior settings that will transform your home or office into something extraordinary.
From shelving to seating to partition, U-CUBE adapts to any environment, whether that's your home, office, retail store, trade fair booth or studio.


Flexible spaces: Dividing rooms has never been so easy: U-CUBE modules can also be stacked vertically to create closed wall partitioning with improved acoustics.
Perfect for meeting areas and workspaces.
The black and white partition above is made from 61 modules.




Mix and match the colours of all components to get your own unique look.
You can create entire rooms with GROW! without having fixed or permanent installations.
The organically shaped modules come with a diamond-like fabric pattern.
Create flexible break-out areas and informal conference or meeting spaces where people can meet, work or just take a break.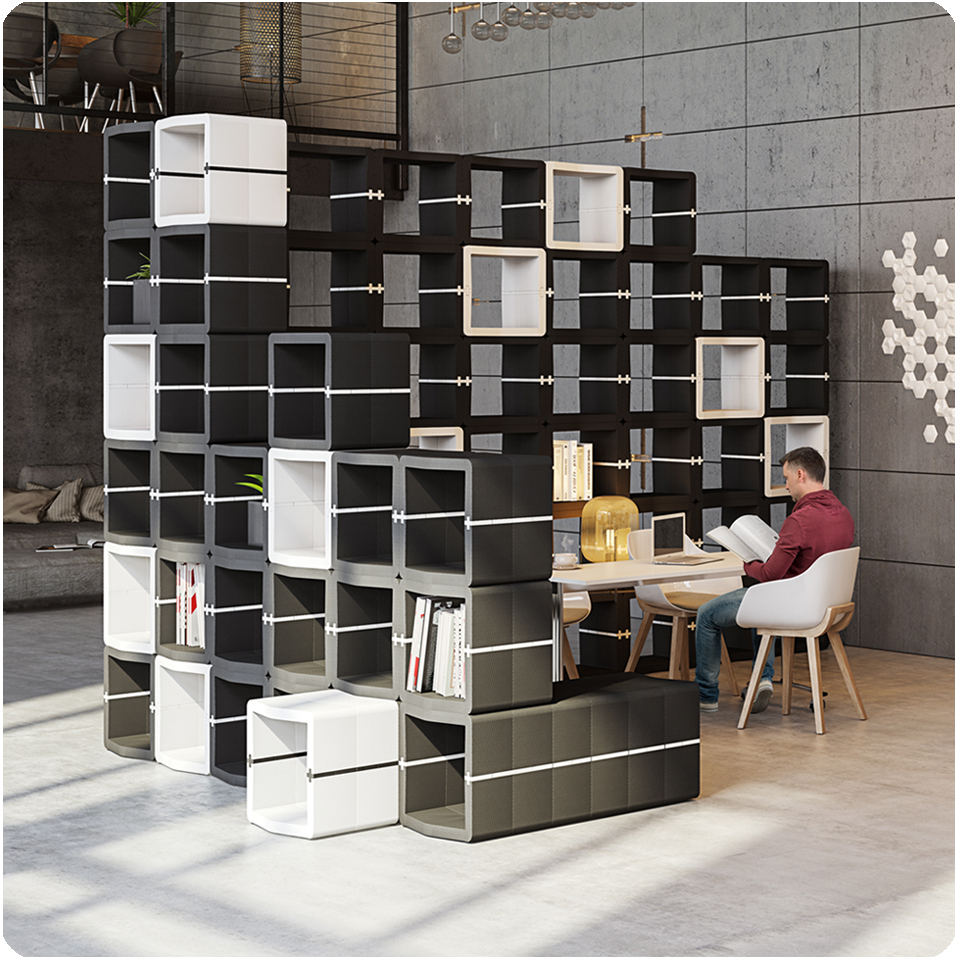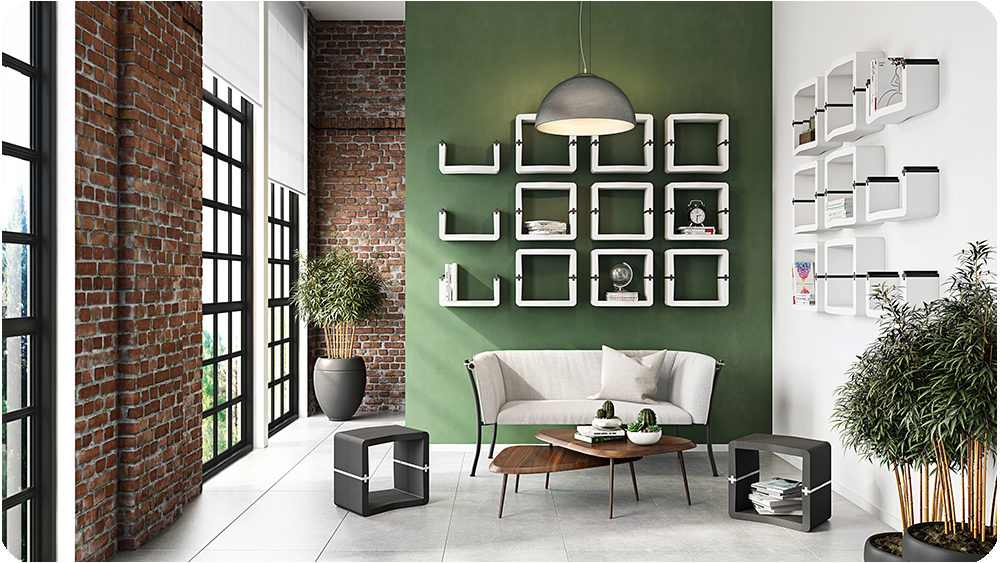 U-CUBE can also be mounted on the wall. Use single cubes as seating and to store magazines and books.
SIMPLICITY
U-CUBE has been designed as a lightweight modular system of only 2 components - the main module and the connectors and offers specifiers and design lovers a single product which is adaptable to any interior environment. Also,the modules are supplied with U-clips, allowing you to secure the shelving rows vertically.

It is 100% sustainable, each piece lighter than a loaf of bread and requires no assembly tools.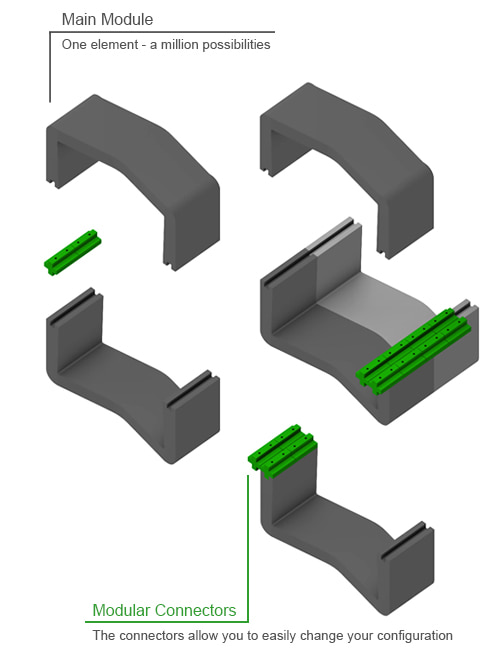 UNLEASH THE INTERIOR DESIGNER INSIDE YOU
Flexible and versatile - here are a few ways you can use U-CUBE:
freestanding shelving / storage / bookcase

wall mounted shelving or display

office, booth, office pod, meeting pod

freestanding partition / room divider / wall / workstation screen

room-in-room installation / breakout / informal meeting areas

stool, seating, bench

bars and counters, side table

modular reception desk

shop furnishings and retail display

wellness furniture: waterproof, toxic-free, bacteria and fungi resistant

kids furniture

come up with your own unique uses

Multipurpose furniture: the system lets you create entire rooms and landscapes offering multiple functions.
The configuration above is made from 252 modules (126 modules for each side).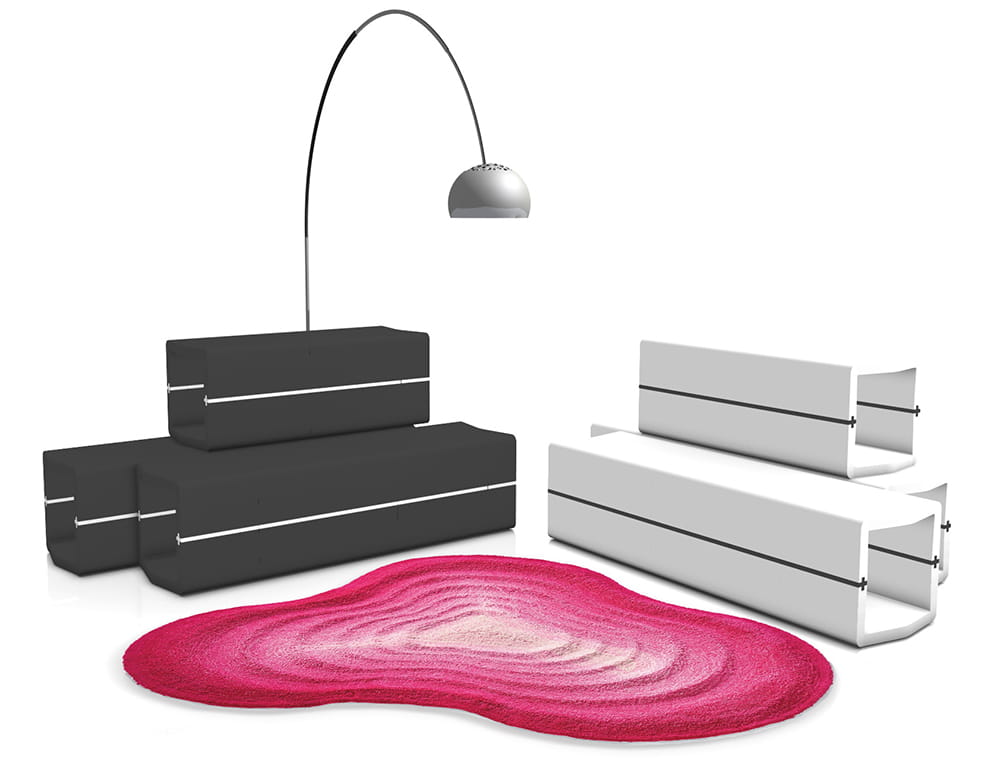 The U-CUBE system lets you create benches and seating isles and change them anytime.
Maximum flexibility: from low shelving (left), to seating, to partition and book shelving.
mount it on the wall
Floating shelves: The supports remain invisible.
You can mount the shelf modules on the wall by using special wall fixations, which are obtainable from Movisi.
When mounting to the wall, you will need to insert the screws into the back of your U-CUBE modules.
*Multiple depth configurations (2 or more modules behind each other) can be used freestanding only.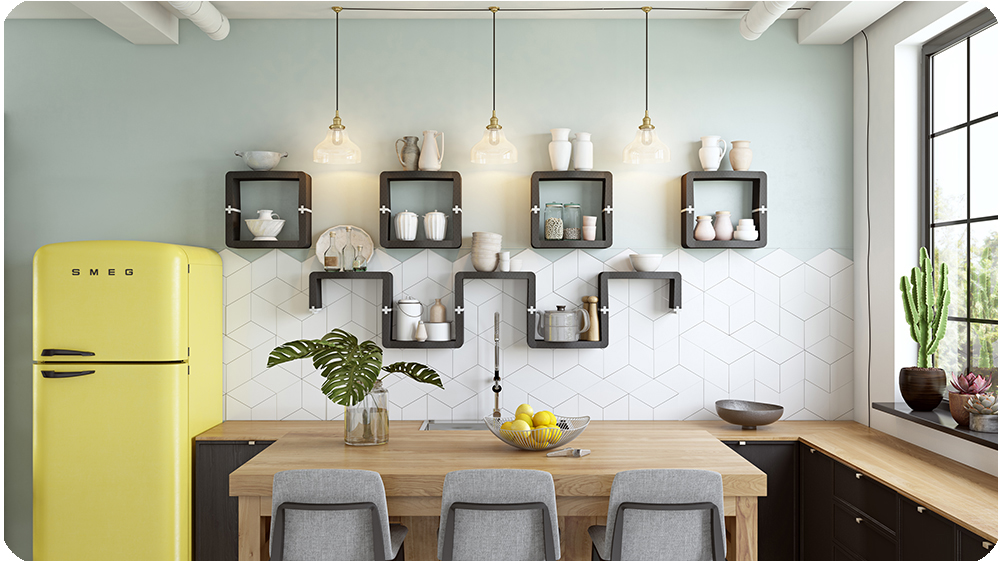 U-CUBE is waterproof and antibacterial, making it the perfect piece of furniture for your kitchen or bathroom.
ENTER INTO A WORLD OF LIGHTNESS
U-CUBE is made from Movisi's signature high-performance plastic foam known as ARPRO EPP (Expanded Polypropylene).
The material is strong and sturdy, yet extremely light (95% air, 5% PP) so you can change and move it easily anytime.
Modularity just got lighter.


Incredibly light
A module only weighs 400g. No heavy lifting anymore. Easy to install.


Easy to install
No tools or know-how needed. We promise.


Ultra durable
No sharp edges. Shock absorbing. You don't need to worry about injuries from bumping into it or damages from dropping it on the floor.


Eco friendly
Utilising only one single material to make the product: ARPRO EPP, a 100% recyclable plastic foam, which is free of harmful substances and emission free, hypoallergenic and even food approved.



GET INSPIRED
U-CUBE is a flexible furniture display shelving solution for shops: from retail stores to popup stores.
Easy and quick to install.
Offices and trade fair booths: high tables can be created by just creating two rows. Easy.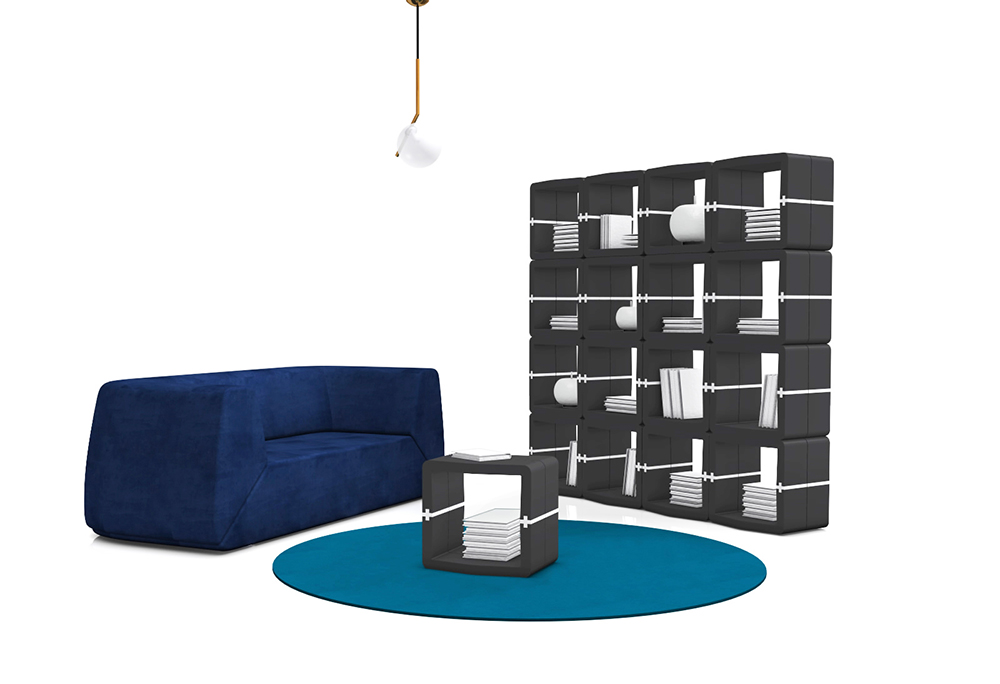 At home: U-CUBE modular partition in black used to separate the sleeping area.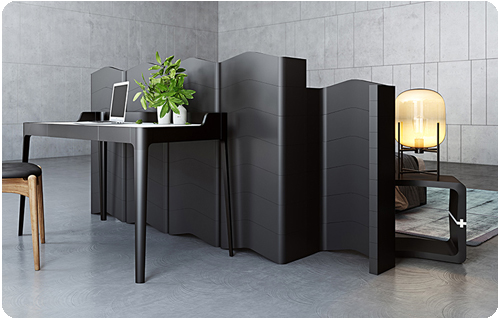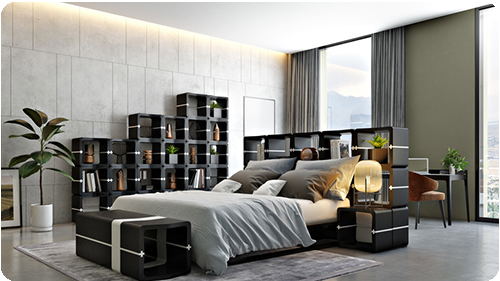 Versatile bedroom furniture with various functions: U-CUBE modular partition in black: Freestanding bookshelves, a bench and a bedside table.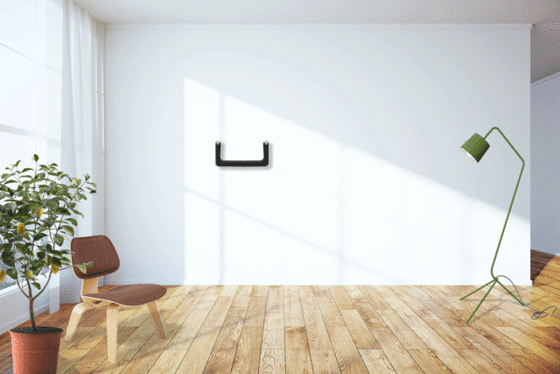 Configuration made of 1 to 20 U-CUBE modules (single depth).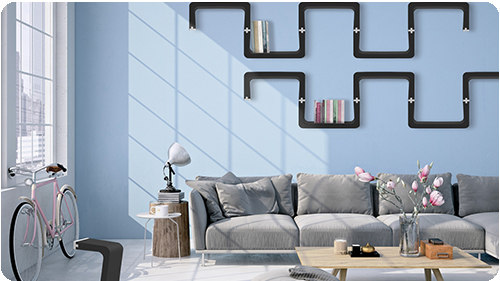 Configuration made of 10 U-CUBE modules (single depth).
DIMENSIONS
COLOURS
Main module: available in black and white
Connectors: available in black and white
DESIGN
Marine Peyre in collaboration with Trickform.