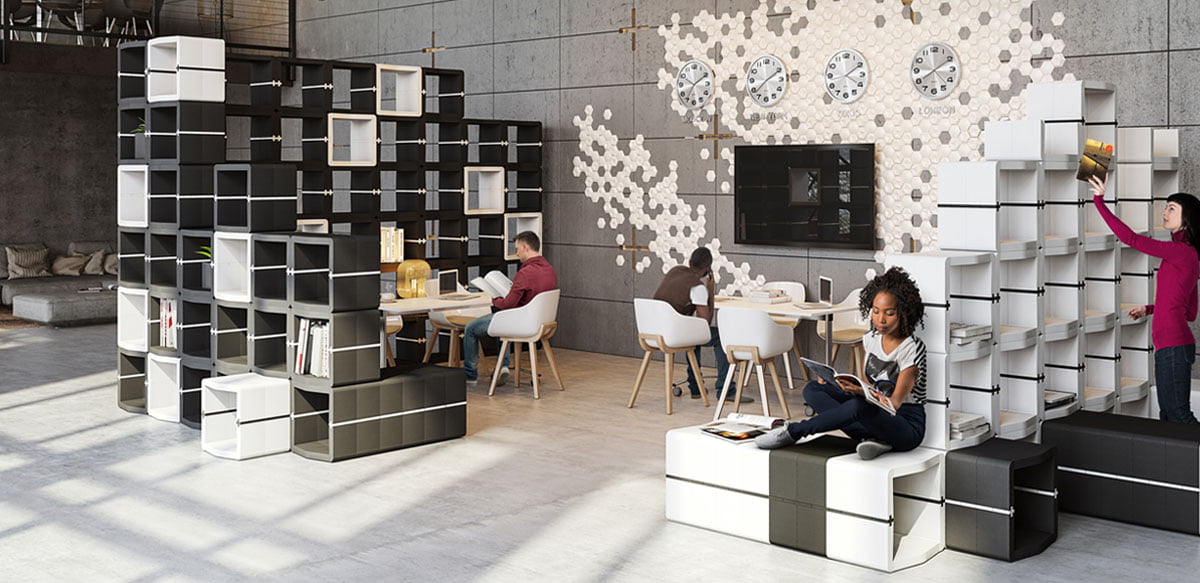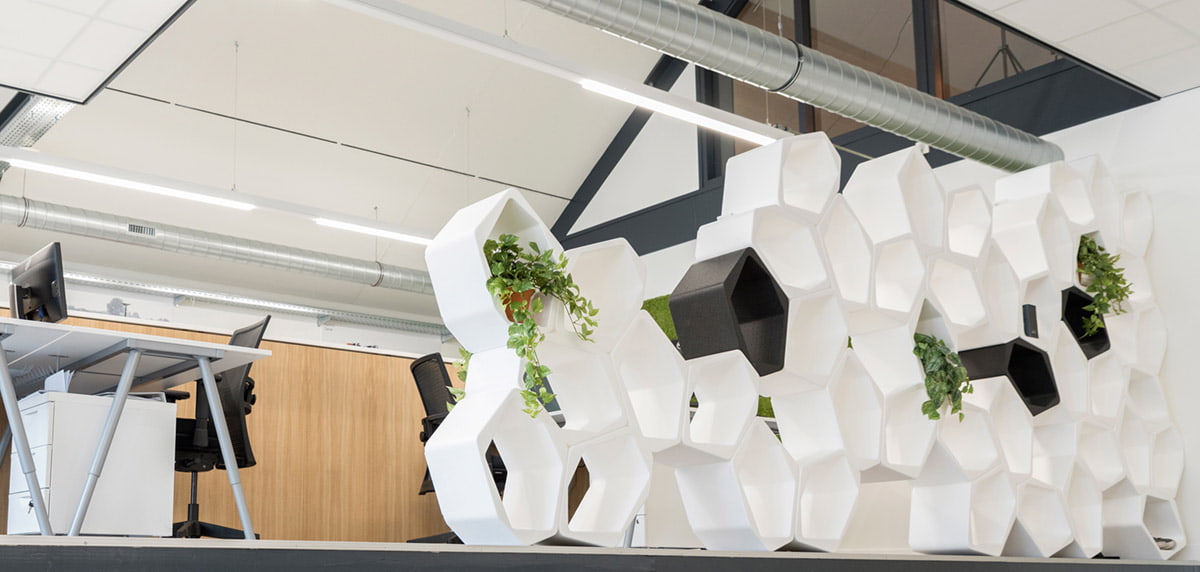 Modular furniture for creative offices, exhibitions and events

At Movisi we manufacture modular furniture which is light and flexible: modular shelving systems, modular seating, flexible office partition systems and room dividers for modern and agile offices, flexible workspaces, trade fair booths, events, retail shops and other environments where flexible or temporary solutions are needed.
Assembly is easy and quick and requires no tools or expertise.
Sustainable furniture: 100% recyclable, toxin-free and emission-free. Quality designer furniture, made in Germany.
Our furniture does not contain any harmful toxins or flame retardants. We are committed to using safe, proven and sustainable supplies.
Cutting edge design furniture – a selection of great design products that fit into any modern interior design space: our clients Google, Ferrari, BMW, BASF, BBC, Mercedes, Philips, Siemens, the UN (United Nations bookshop), Virgin Atlantic, Vodafone or Volkswagen use Movisi's light modular shelving and partition systems to create a modern and flexible interior office environment.

"Thanks for being a breath of fresh air in design!" Fred W, New York

---
Movisi's international clients:
---