This is for our sustainable clients
Totally nontoxic, emission-free, odorless and withstands multiple impacts without damage.
Movisi furniture adapts to your needs. All our modular furniture systems are made from Movisi's signature high-performance plastic foam known as ARPRO EPP (Expanded Polypropylene). 
To make it simple: that is 95% air and 5% Tupperware (PP). The material is strong and sturdy, yet incredibly lightweight for all the strength it provides.
Now you can easily change your interior as your needs change and move your furniture around.
You can hardly damage ARPRO EPP. Even if you were to bash it with a hammer, no worries. That's because ARPRO EPP contains billions of closed air cells that absorb the impact before returning to its original shape. Next, when you move it about Movisi furniture will not scratch even the finest hardwood floors or damage walls if you happen to bump them. This means that the material is also safe for children.

Resistant not only to bacteria: ARPRO is unaffected by exposure to oil, grease, petroleum and most common chemicals. It does not support microbial growth.


Easy to clean: Like water off a duck's back, ARPRO EPP fends off dirt, spills, stains of all sorts. Just wipe with damp cloth. It couldn't be easier. If you are really serious about cleanliness, in fact, you can disinfect and sterilize the furniture material with steam. Although ARPRO EPP generally reacts well to aggressive chemicals, it is advised to always clean using a water-dampened cloth with a mild detergent. Avoid abrasive cleaning agents.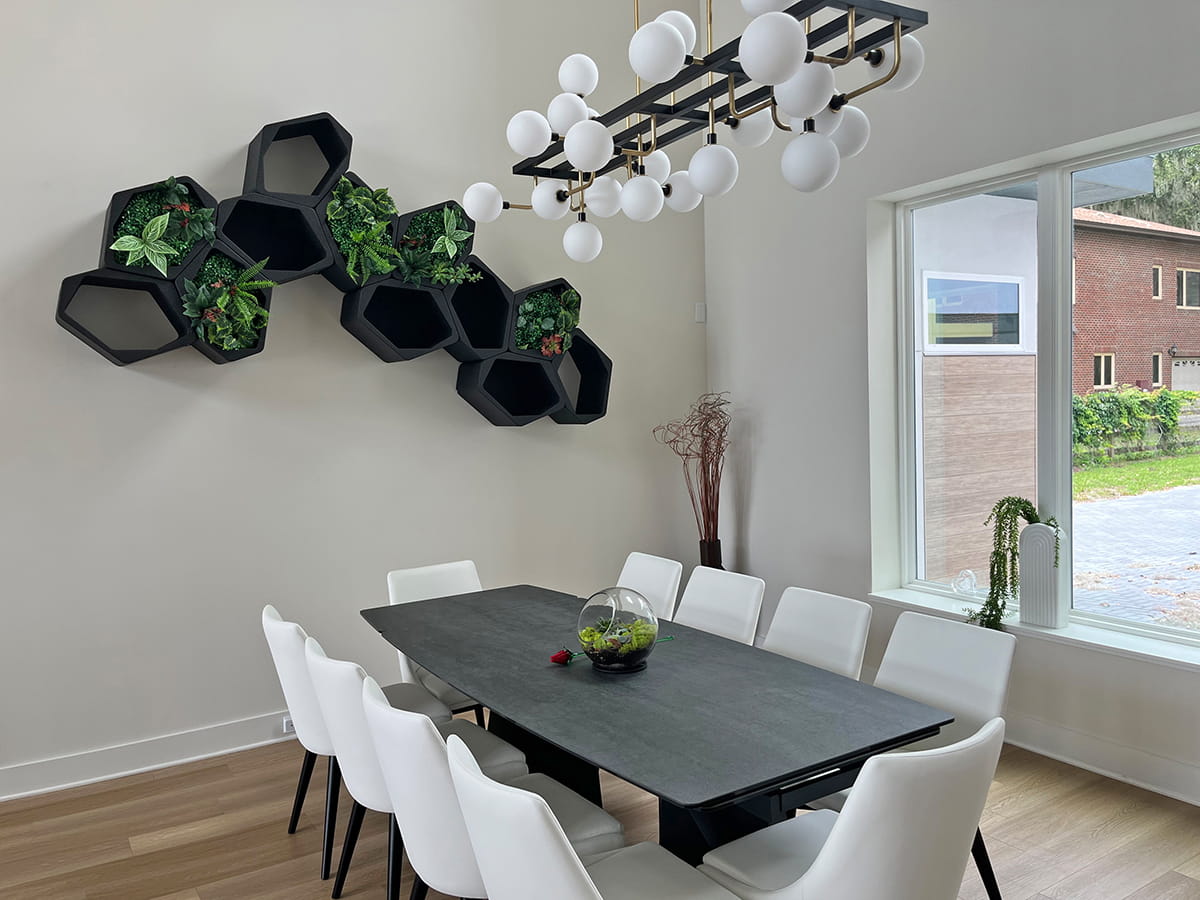 Ideas modernas de estantes para pared de plantas de interior
This is for the environment
MOVISI furniture is 100% recyclable.
When ARPRO EPP is made, there is actually a positive impact because recycled CO2 is utilized. Importantly, ARPRO EPP is so environmentally friendly that it is actually approved for food contact.

Material efficiency - Easy to recycle - Cradle to Cradle
MOVISI furniture is made from a single-grade material and is therefore very easy to recycle (recycling code 5). 
ARPRO EPP contains 95% air, thus saves 95% material and consequently reduces fuel consumption and CO2 emissions during transport.
Minimal packaging
We avoid all unnecessary packaging. Our goal is to keep waste towards zero. This is why we only use 100% recyclable cardboard boxes. No additional disposable plastic packaging or padding material is being used.
All MOVISI modular furniture systems are extremely light in weight: this means that CO2 emissions are reduced during transport as less fuel is needed to transport the furniture.
BUILD modular shelving -  surface finish