LINK - flexible partition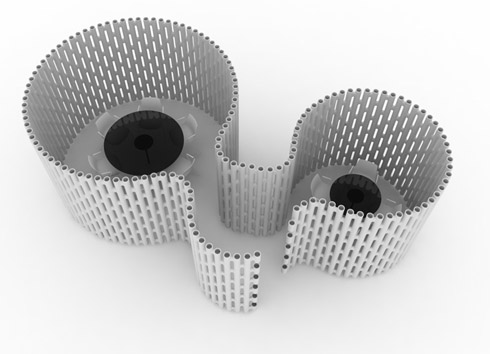 LINK is a freestanding, modular partitioning system, designed by PearsonLloyd, which features units, that link together to create free-standing mobile partitions and room dividers for different interior settings.

Quick to construct and quick to change; unique and diverse in its capabilities to modify its design as many times as the end user chooses.

Units can be arranged to form undulating or straight walls and are 100% recyclable, toxin-free, emission-free, and allergy friendly.




LINK is easy to install. No instructions, tools or expertise are required.



Tecno uses LINK for the new Saint-Malo Mediatheque in France.





LINK in the Science Gallery in Dublin, where it is used to create individual pods.


Reduce your costs and save resources:
No tools or expertise required. 1 person can build it quickly.
No waste is created after your fair or event. You can simply reuse it in any other space (e.g. your next event, fair, in your office).


A flexible and durable system, LINK works in the following environments:
Office: reception, break out, informal meeting areas, pods.
Events and Exhibitions: booths, shrouding walkways, creating temporary press or cafe areas.
Retail: shop displays, wall cladding, backdrops.



Material: ARPRO EPP (Expanded Polypropylene): a lightweight high-performance plastic foam which is 100% recyclable, emission- free, hypoallergenic, shock absorbing, extremely lightweight and therefore very easy to handle.
Dimensions:
Size per unit: W 288mm x H 216hmm x D 120mm d (H 200mm when linked).
15 pcs of LINK are required to build a 1 square meter wall.
Weight: 200g /per unit

Colours: available in black and white. Other colours on demand: download the Movisi catalogue.

Design: PearsonLloyd
Manufactured in Germany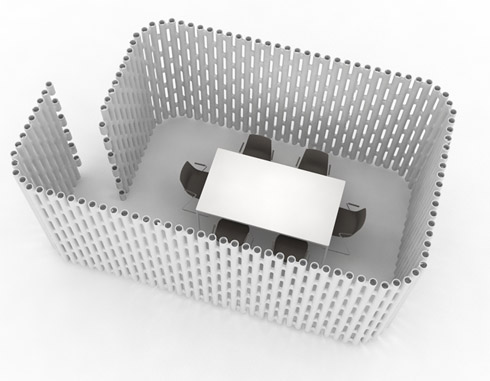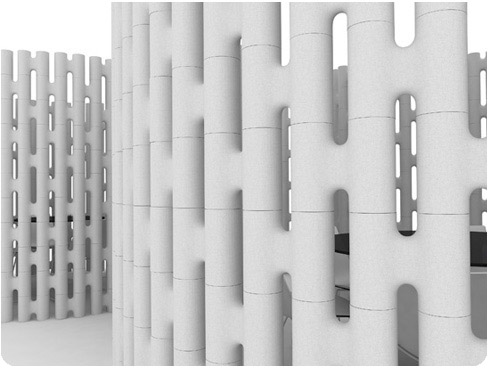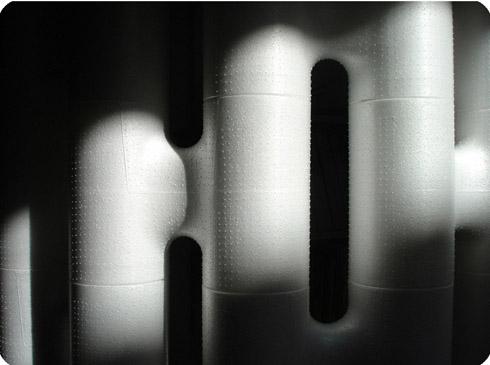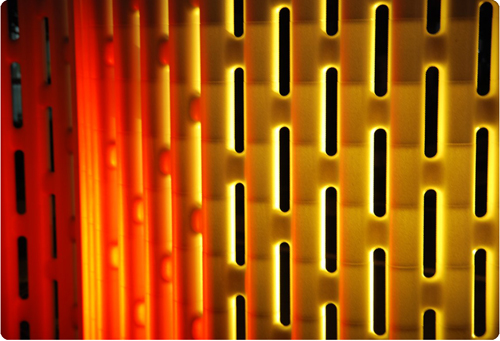 LINK - accentuated with a simple light.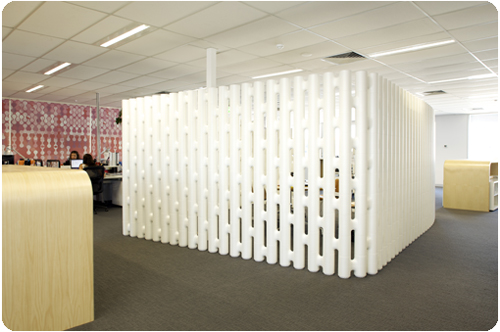 Grey Group, Melbourne.
Saint-Malo Mediatheque, France (Tecno).
Saint-Malo Mediatheque, France (Tecno).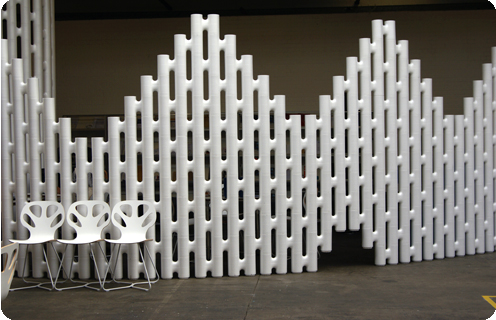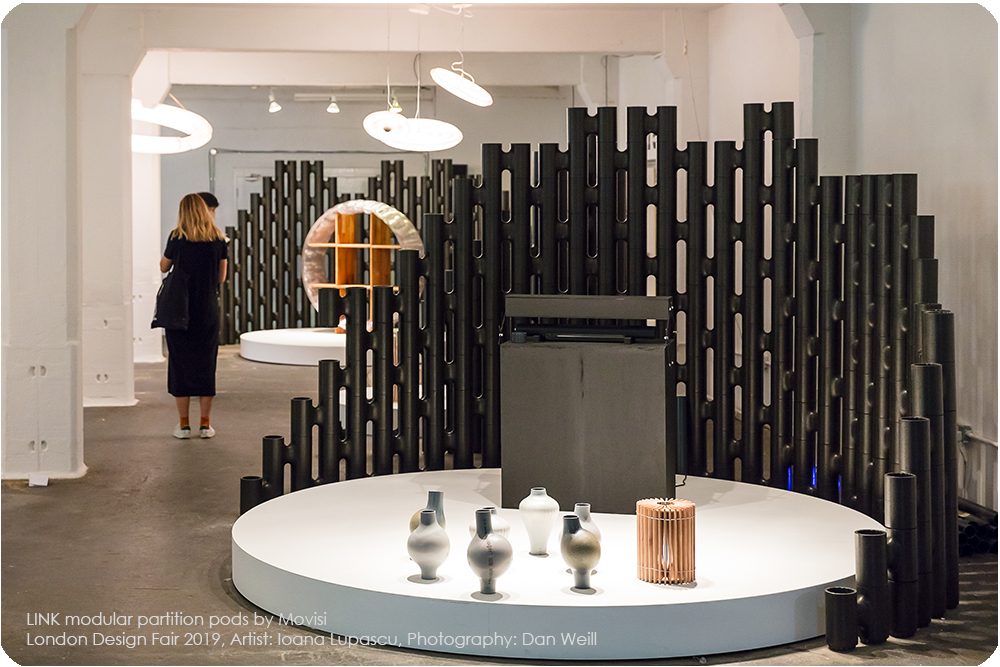 LDF London Design Fair 2018, "Beyond the Chipper"
Exhibition concept: Ioana Lupascu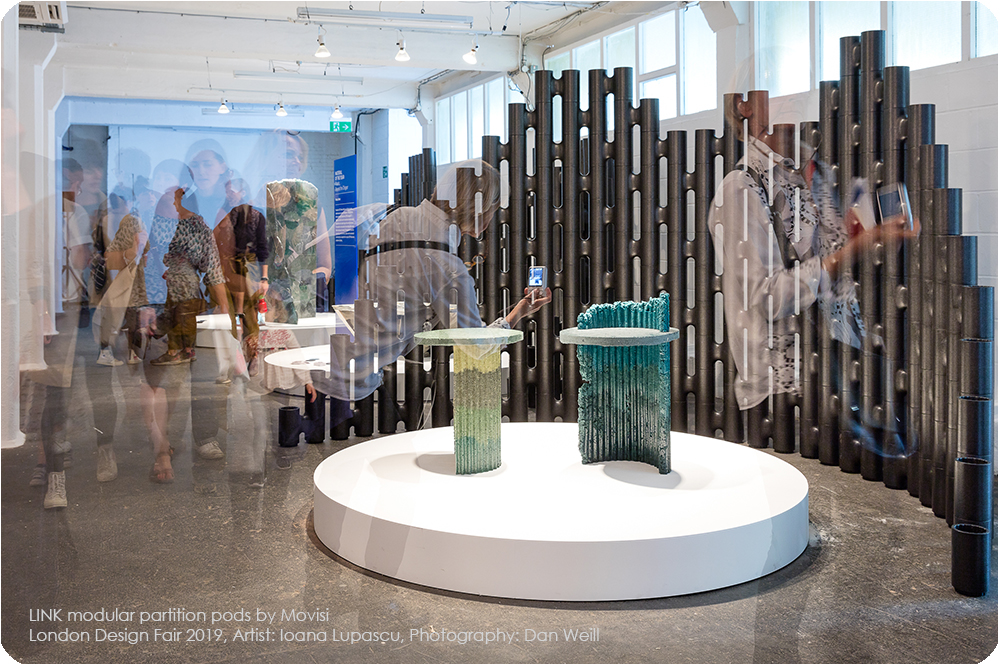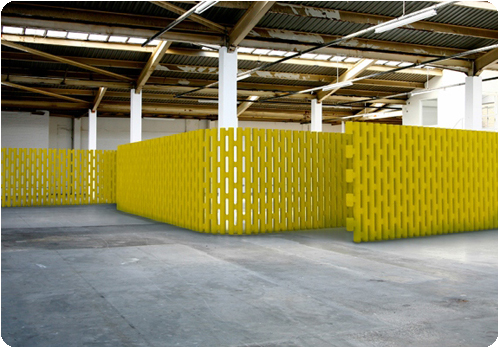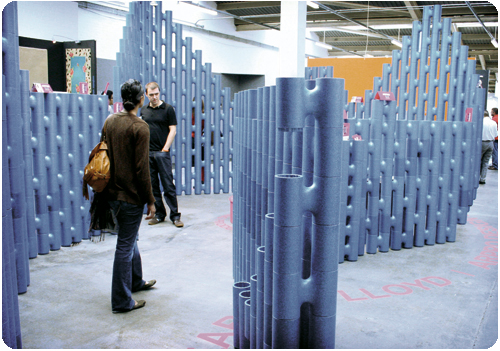 Tent London, UK.



LINK in black with background light is used to create decorative columns.
British Fashion Awards, with Swarovski, London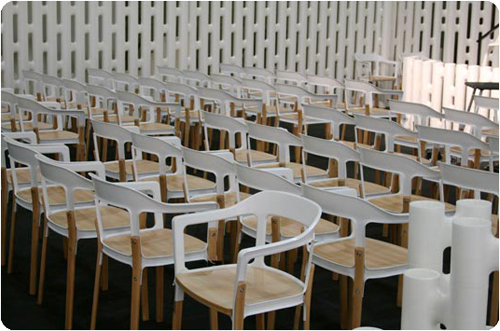 ICFF, New York
Exhibition stand entirely designed with LINK, by CADAM solutions AG, Switzerland