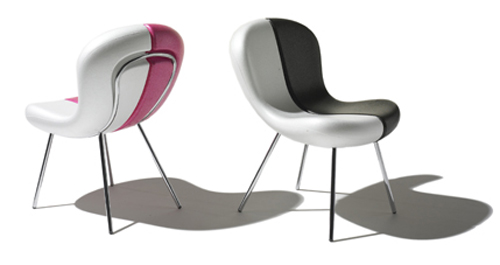 This elegantly designed chair features a two-colour seat of two parts that snap together. The snap assembly allows the user to change colours and configurations at any time.
Lightweight materials for flexible furniture

The seat is made from ARPRO EPP (Expanded Polypropylene), a lightweight high performance plastic foam which is 100% recyclable, toxin-free, emission free, hypoallergenic, shock absorbing, extremely lightweight and therefore very easy to handle.
Metal frame with plastic stoppers.
Colours: the SNAP chair can be manufactured in various colours.
Dimensions (mm): H 820 x W 540 x D 650
Weight: approx. 4 kg per chair
Design