Michelin Awards & Rémy Martin at 2023 Silverstone Formula 1 circuit, UK
At the Michelin 2023 Awards, held at the Silverstone Formula 1 race circuit, W3 Design, a UK-based company renowned for its creative exhibition and event solutions, utilized black open BUILD shelving modules to construct a sophisticated partition wall. The wall not only served a functional purpose of dividing the space but also highlighted the versatility of the shelving system, creating a stylish and modern display. In addition, the freestanding partition design showcased the elegance of the Remy Martin Michelin and provided creative space solutions.
Modular room divider LINK for exhibition booth at 2022 Ecsite Conference
Experimenta, Heilbronn Germany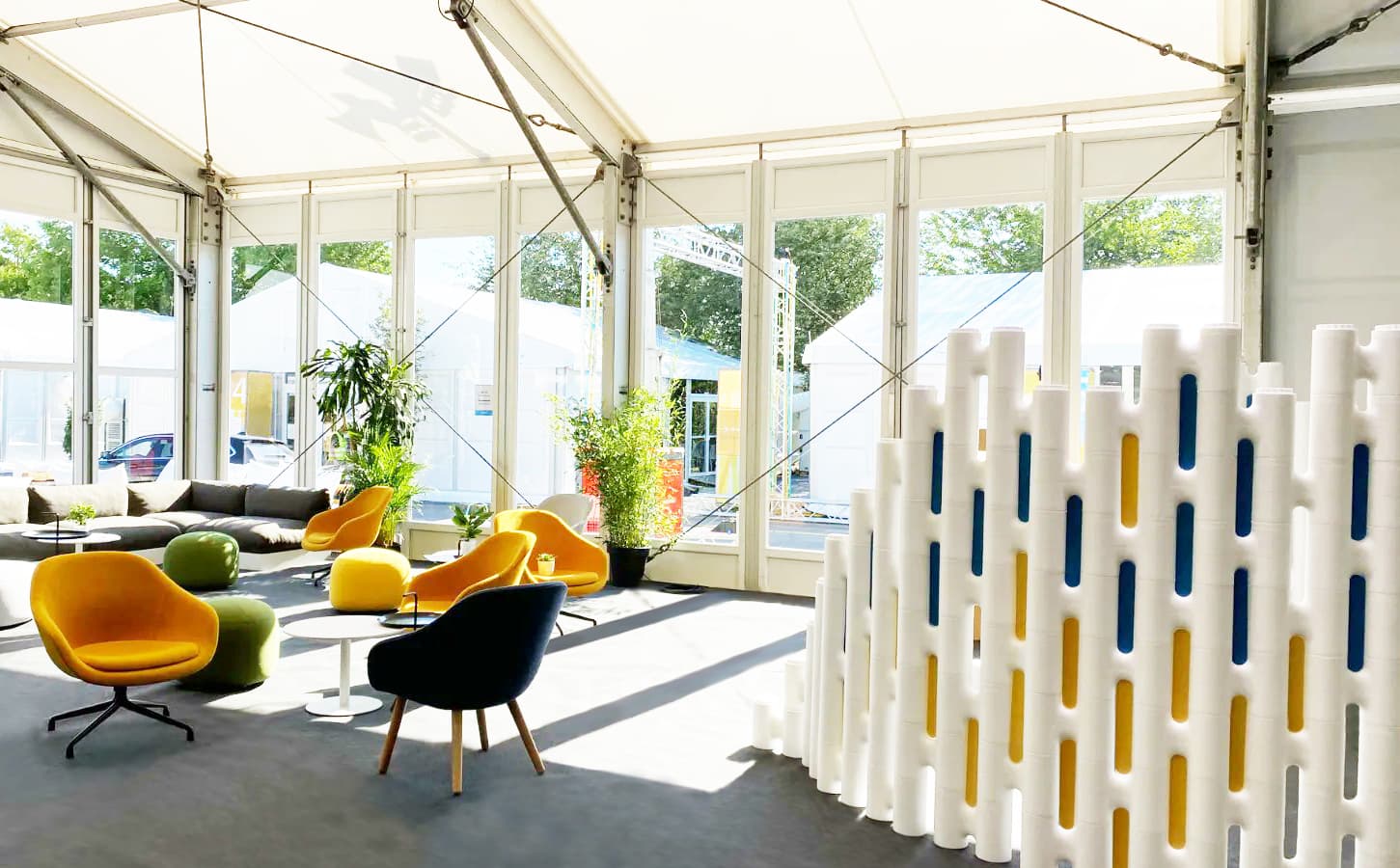 White partition wall with blue and yellow acoustic LINK filler plates.
https://www.ecsite.eu/conference 
BUILD modular shelving at the BCM Planet Dance Nightclub in Magaluf Mallorca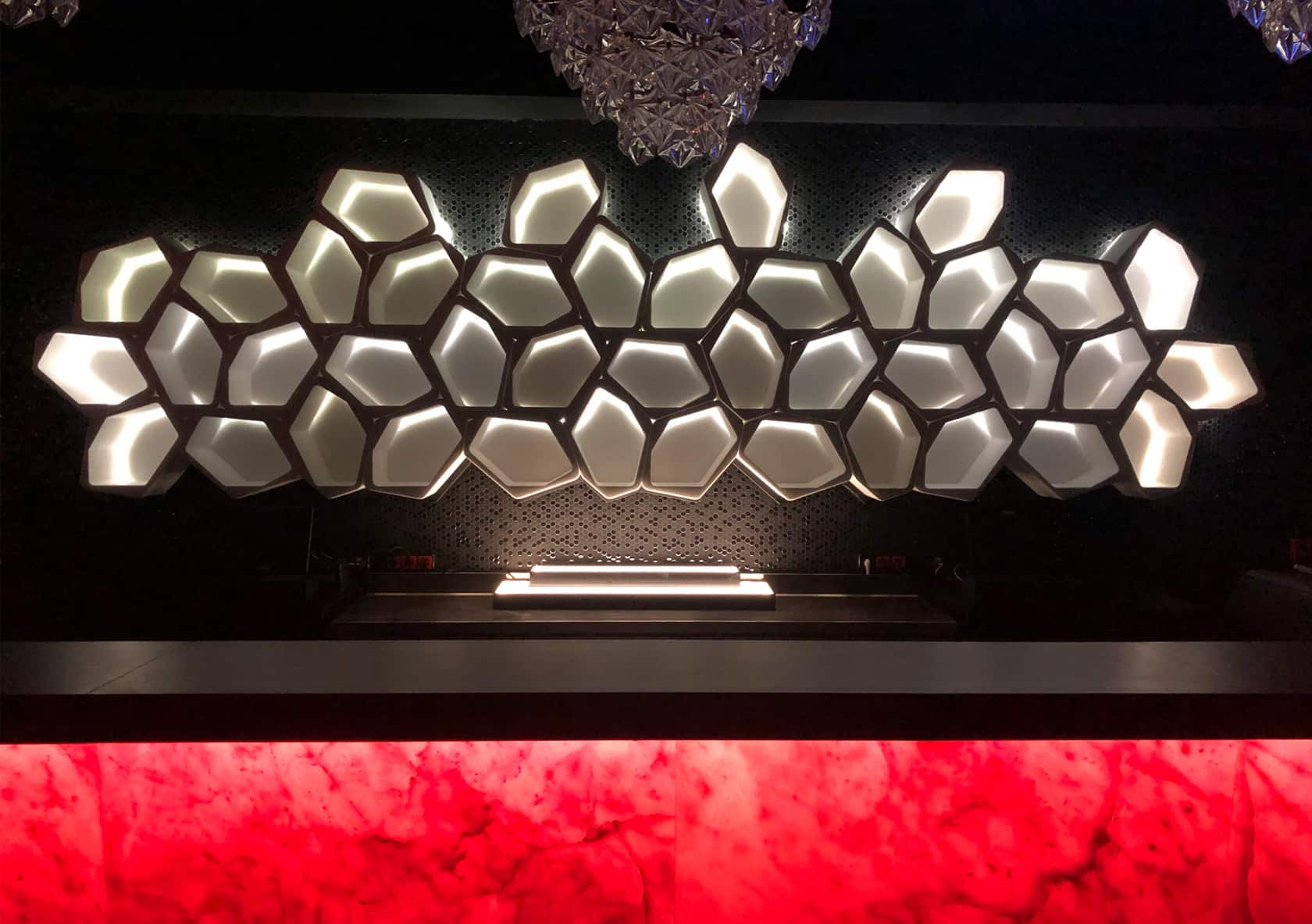 BCM's new shelving and bar design.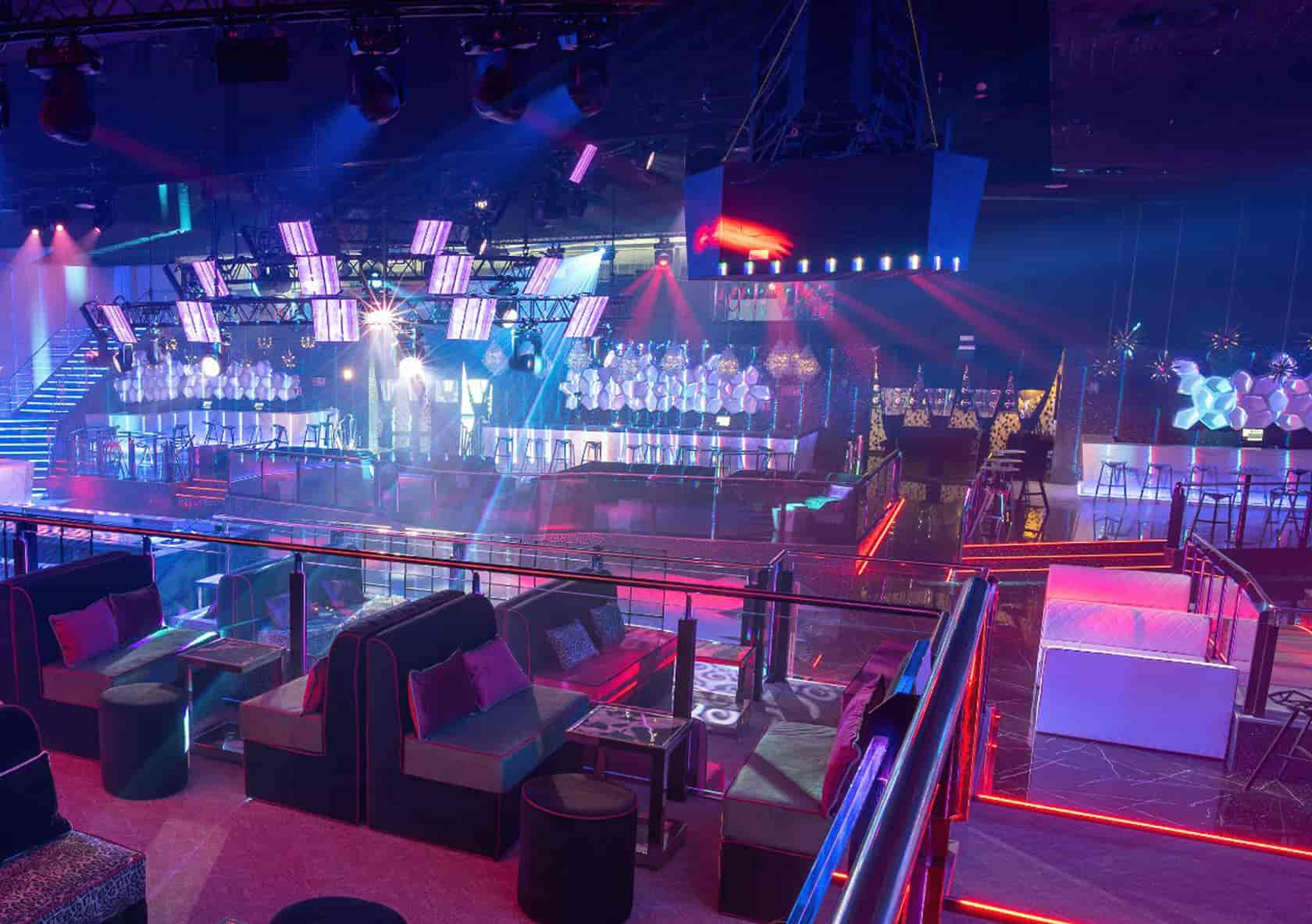 BCM's stylish wall shelving design at the club's bars. 
The award-winning multi-floor superclub offers some of the world's most famous DJs and artists. https://bcmmallorca.com 
Modular partitioning system LINK at the "Human Body" exhibition
The Science Pavilion in Montbéliard, France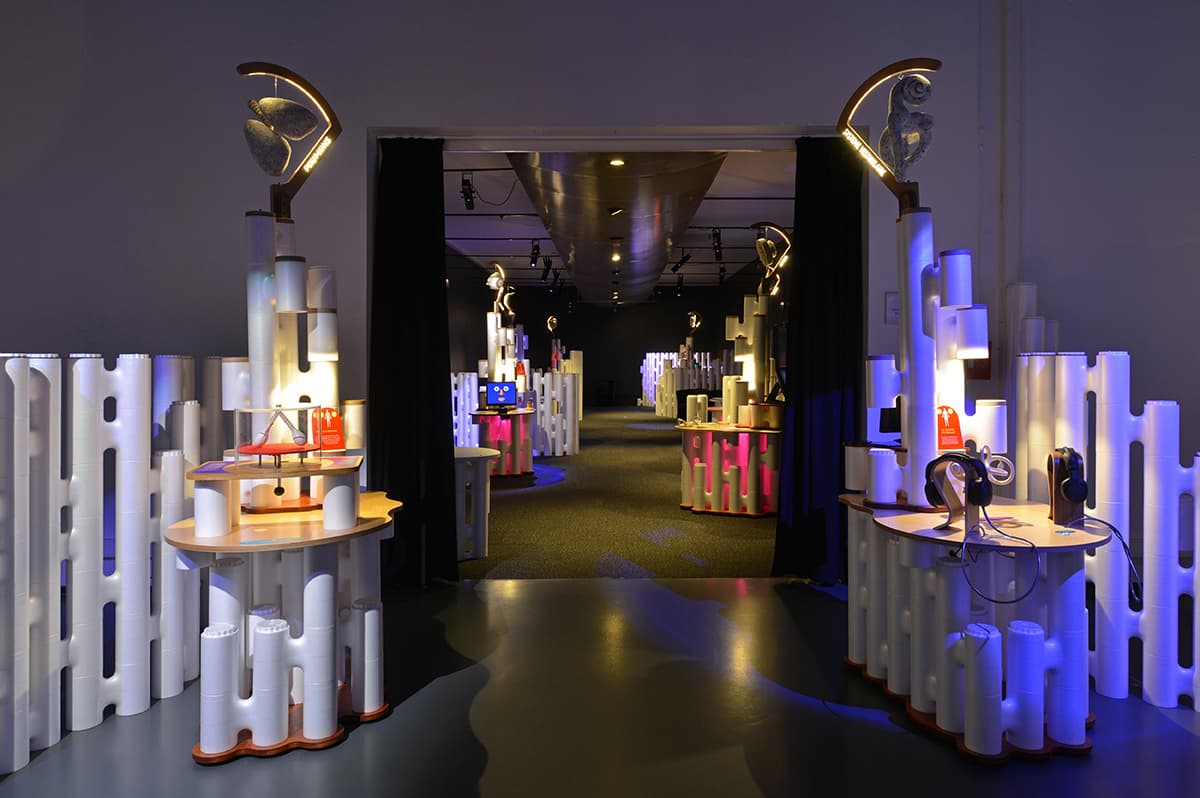 LINK partition: the modular room divider units are used to create creative work and learning units, open spaces, tables and light installations.
Modular room dividers for Exhibition on monsters at the Saint-Malo media library in France
Monsters, and the emotions they cause (fear, sadness, surprise and fortunately also joy), are at the heart of the exhibition presented by the Quai des Bulles association, at the Saint-Malo media library.
"Monstrobulles," that's its name, will take toddlers, from 3 years old, their families and all the others to meet the universe populated by monsters from the Marie Frisson comics, illustrated by Olivier Supiot and Éric Baptizat. 
The exhibition takes the form of a "playful, interactive and surprisingly thrilling journey, in the company of funny monsters", presents the association.
The modular and freestanding LINK room divider system is used to separate exhibitions areas and to display informative panels and signs.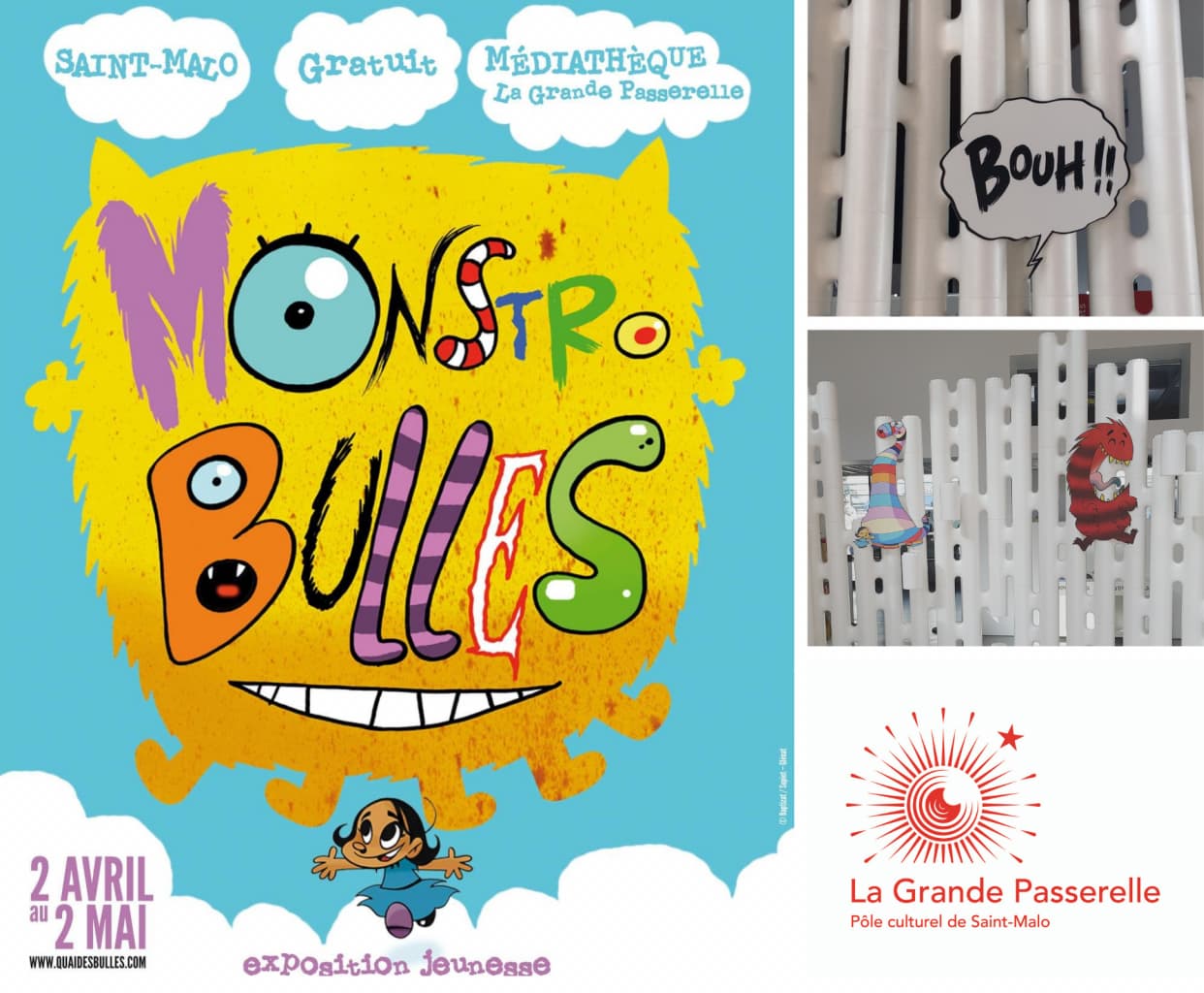 Room divider ideas: modular LINK ROOM DIVIDER lets you create new spaces in minutes.
How Architect Kevin Chu and his Wife Giulia Dibonaventura promote sustainable lifestyles in Hong Kong
Modular honeycomb shelving system BUILD used in living room as a shelving and room divider. Read the full article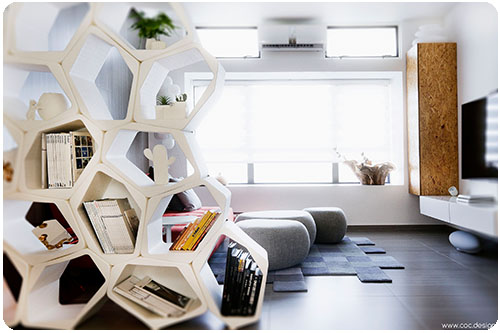 XXI Triennale di Milano presents CITY AFTER THE CITY
Movisi launches the new Moskito Skyroom in Milan. 25 May - 30 September 2016, Expo Area, Milan, Italy.
About the "City after the City" exhibition: at the heart of the debate about the future of urban planning in the twenty-first century is the idea that the city must go beyond the combination of values and motivations that make it what it is today. On the occasion of the XXI Triennale di Milano International Exposition, the Expo Milan 2015 area houses the exhibition named City after the city.  Expanded Housing , Curated by Matteo Vercelloni.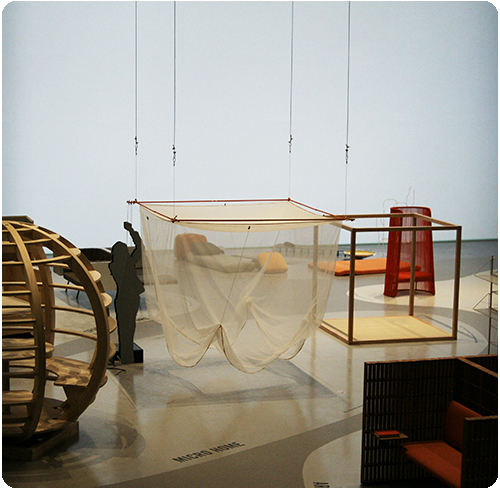 BUILD retail shelving for the United Nations Bookshop in NY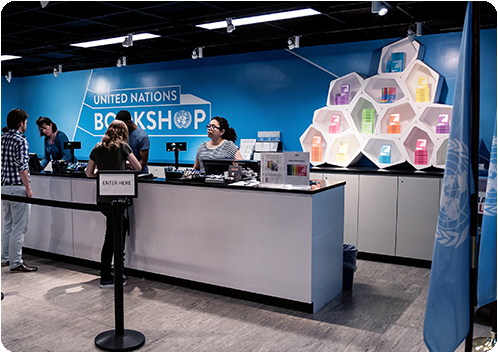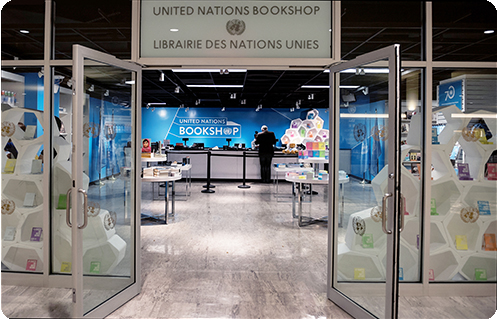 Milano Design Week - Fuorisalone
As part of the Milan Furniture Fair, the BASF designfabrik presents the modular shelving system "BUILD" by Movisi in the old "La Posteria" customs hall in the historic quarter of Brera.
BUILD modular shelves and partition for BMW i8 launch at BMW Welt Munich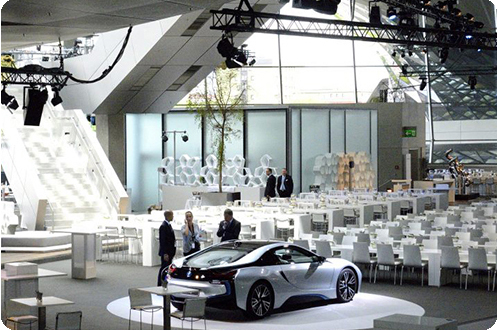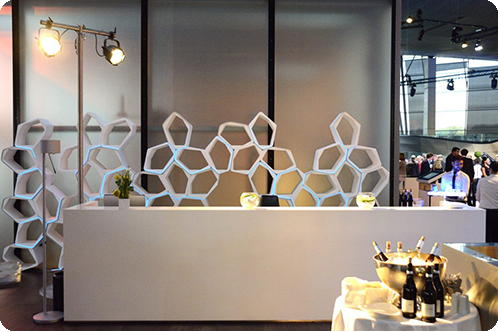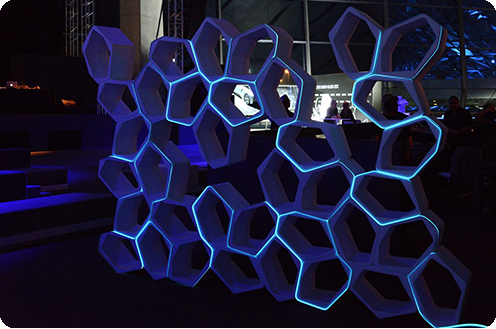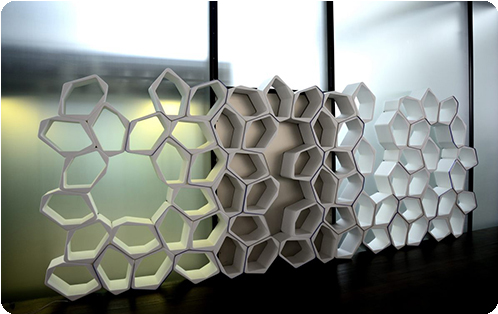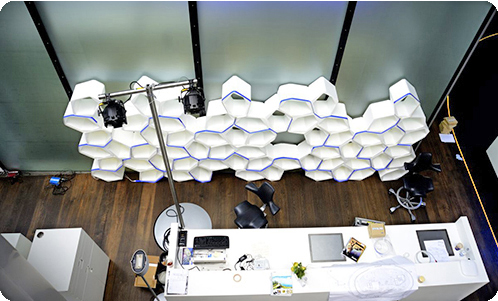 Design exhibition UNITS for Sparda-Bank
BBC New Broadcasting House, London
With the largest newsroom in Europe, BBC New Broadcasting House is an impressive new home for the BBC's national and international broadcast journalists. The central London building will be home to nearly 6,000 staff, three 24 hour news channels, nine radio networks and 26 foreign language services.
University of Bayreuth - economy congress
LINK partition is used to create the catering and bar area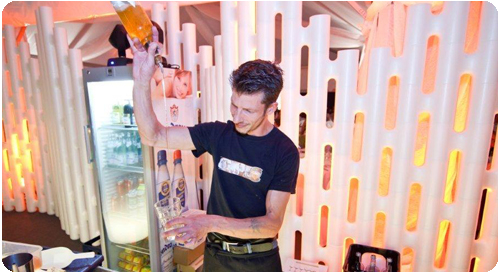 Grey Group, Melbourne
Artillery's Melbourne team collaborated closely with the creative agency Grey Group to identify their needs and create an inspiring office space for the company to grow in and enjoy.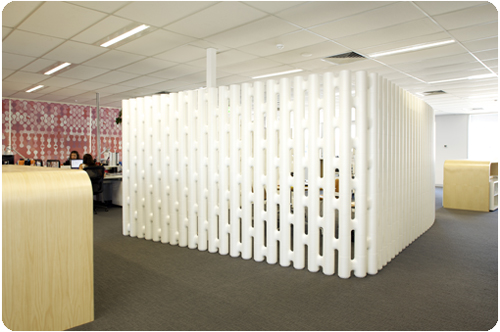 ARAM Gallery, London, Then-Now-Show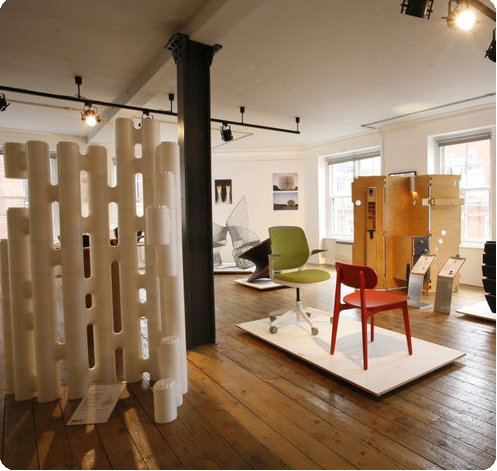 The Science Gallery, Dublin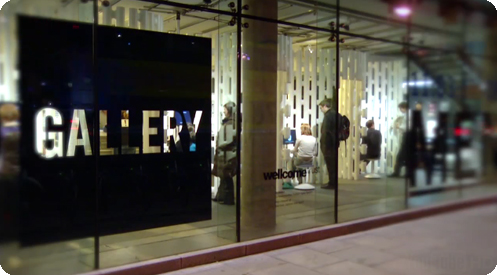 MOVISI - producer of healthy furniture
Studies on the emissions of Volatile Organic Compounds (VOC) are attracting significant interest because of the pollution they produce indoors and, consequently, the impact they have on the environment and on individual health.
In the wood-furniture industry, materials used for manufacturing (paints, glues, adhesives, etc.) provide a source of VOC emissions. Considering that people spend 80% of their time indoors, it's clear why increasing attention is being focused on these issues, especially by furniture manufacturers.
MOVISI furniture is made from ARPRO EPP which has no significant Volatile Organic Compounds (VOCs) and is even allergy friendly and food approved.
NINTENDO (Wii Party) uses LINK system in their newest advert with German hiphop band "the Fantastic 4"
TRAMSHED London - London Design Festival: an exhibition of collective creativity, featuring the LINK system
Bacardi & Javelin use LINK System for Black Eyed Peas US Tour, VIP zone.
LINK partition receives Design Mark
Australian Internationial Design Awards for Architectural and Interior Products category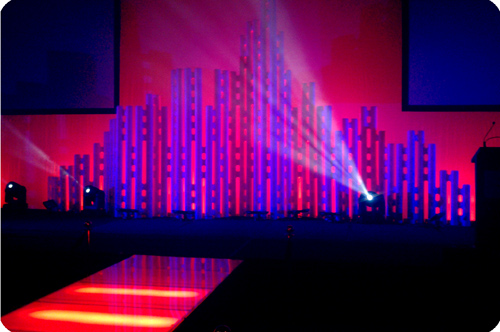 21 DESIGN STORIES exhibition, Institute of Industrial Design, Warsaw, Poland
'21 design stories. Studia przypadków' (case studies) is another exhibition of good design practices organised by the Institute of Industrial Design, implemented in the framework of the European Union's Operational Program for Economic Innovation.
Milan & New York - German Design Council
MOVISI and the German Design Council present the LYTA armchair at the funriture fair in Milan and the ICFF in NY.
"A representative overview of contemporary excellence in German Design"; The German Design Council.
The Eco House is here
Winner 1st prize: 2010 del Bea - Best Event Award. VELUX selected the eco friendly LYTA chair for their energy-saving demo-house that has been developed as part of an international project about building sustainability promoted by Velux, a leading brand in the sector of building materials, in partnership with Fiera Milano and under the aegis of the Ministry of the Environment and Economic Development.
MOVISI shelving to become a DESIGN CLASSIC
Where can I buy a future design classic? Whether it's experimenting with innovative manufacturing techniques, working with bees to create a vase or using geometry to design shelves that don't need to be attached to the wall, young designers in Britain today are developing outstanding products. We asked design specialists to pinpoint the classics of the future - design that is likely to hold its own in 10, 20 and even 50 years time and give classics of the past a run for their money.
By Trish Lorenz.  The Independant, Sunday, 30 March 2008
Selected by Libby Sellers, design dealer and gallerist
Make/Shift, says Sellers, reflects the virtues of temporary living. "You don't need any fixings to hold it to the wall so it's versatile and ideal for the increasingly nomadic nature of our domestic arrangements," she says. Marigold (pictured), 33, has a Fine Art sculpture degree from Central St Martins and spent almost 10 years in theatre and stage design. Make/Shift is his first commercial project; made from polypropylene, the shelves are simple yet arresting. "I think creating banal objects that are highly polished but have no substance is a bit of a crime," he says. Read full article
Malaga Film Festival /Festival De Malaga
Movisi is offical furniture supplier of the Malaga Film Festival 2008.
Special guests this year are Antonio Banderas and Pedro Almodovar. 
Paul Smith present the "Great Brits Ingenious Therapies" - MOVISI modular shelving