ORDER the Q-COUCH IN OUR ONLINE STORE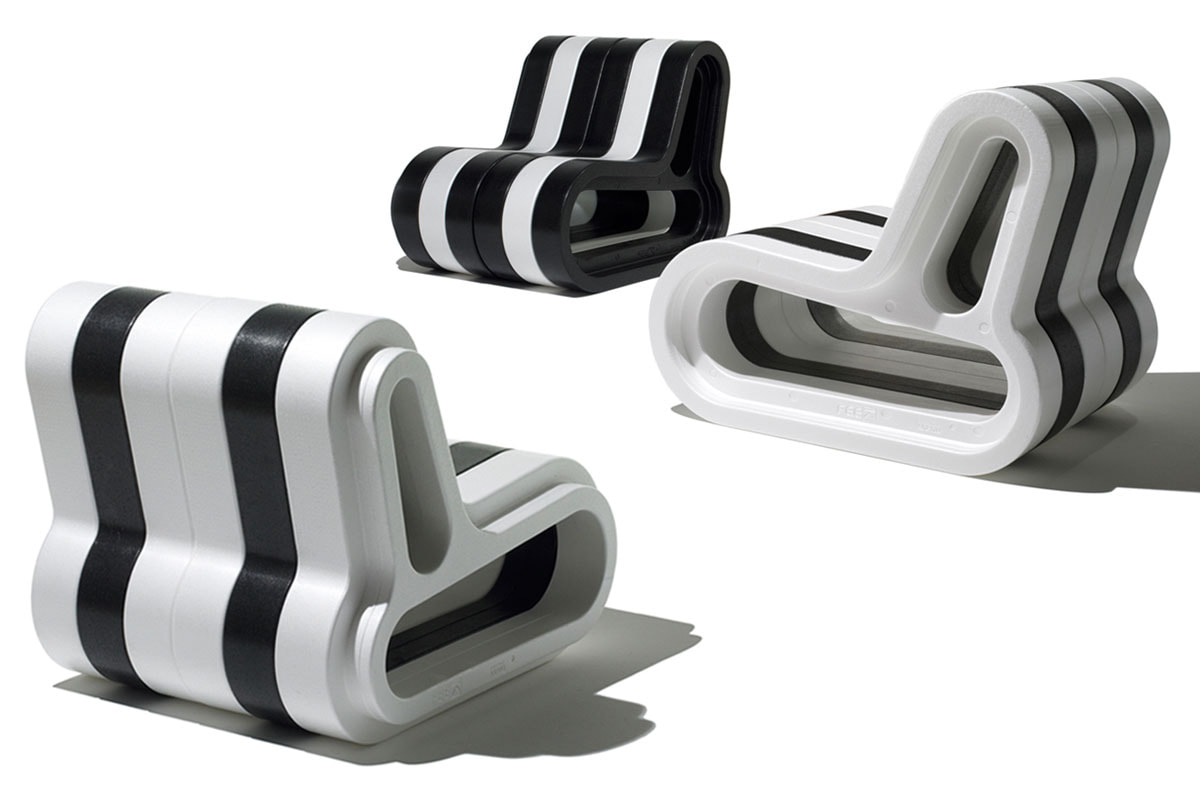 Endless possibilities ...
This modular sofa program by FEEK has some very special qualities. The first thing that stands out is its organic and light-hearted appearance. In order not to limit your creativity this modular couch can be "Q-ued" in all lengths, shapes and colors in any way you want.
A modular designer sofa which becomes a colorful highlight in any office, reception area, event or fair.
The modular and flexible Q-COUCH is made from ARPRO EPP and is 100% recyclable, toxin-free, emission-free and allergy friendly.
Today you need a set of 1-seaters, tomorrow a long couch to fit all your guest in a row? 
No problem, you can arrange and re-arrange the Q-Couch within seconds as you need it.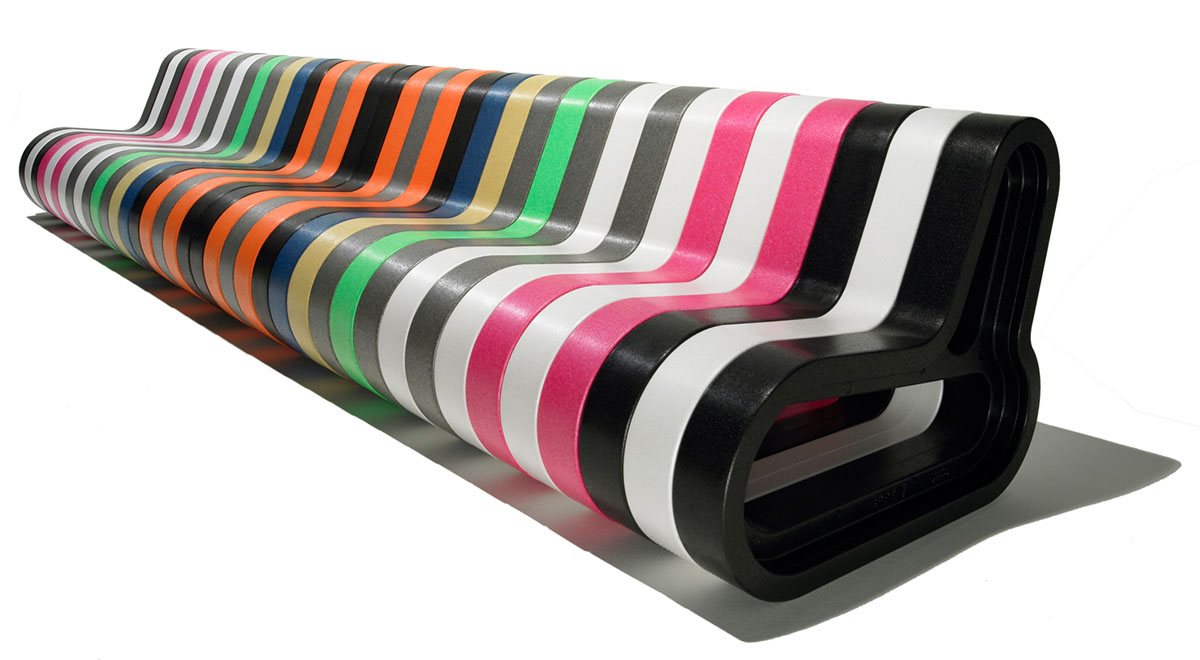 The sections are just pressed into each other - no screws or adhesives required. It's quick and easy. The Q-couch element is available on request in many exciting colors and allows you to match your given interior, corporate identity, favorite color or football team.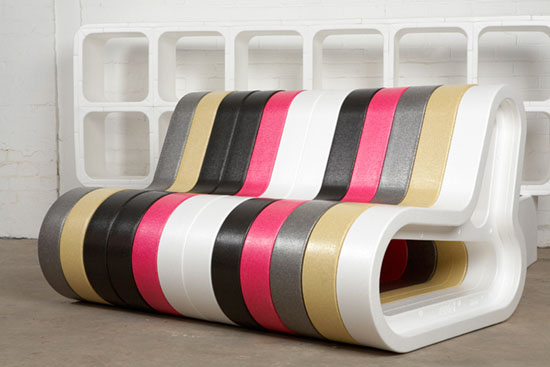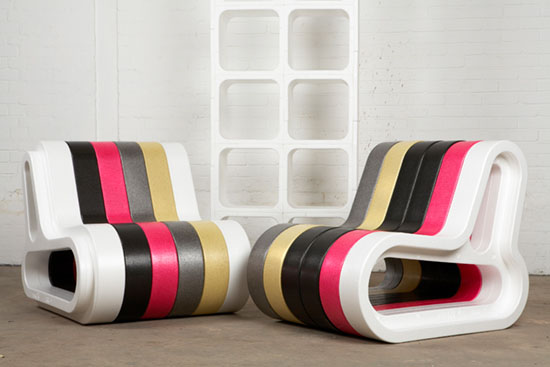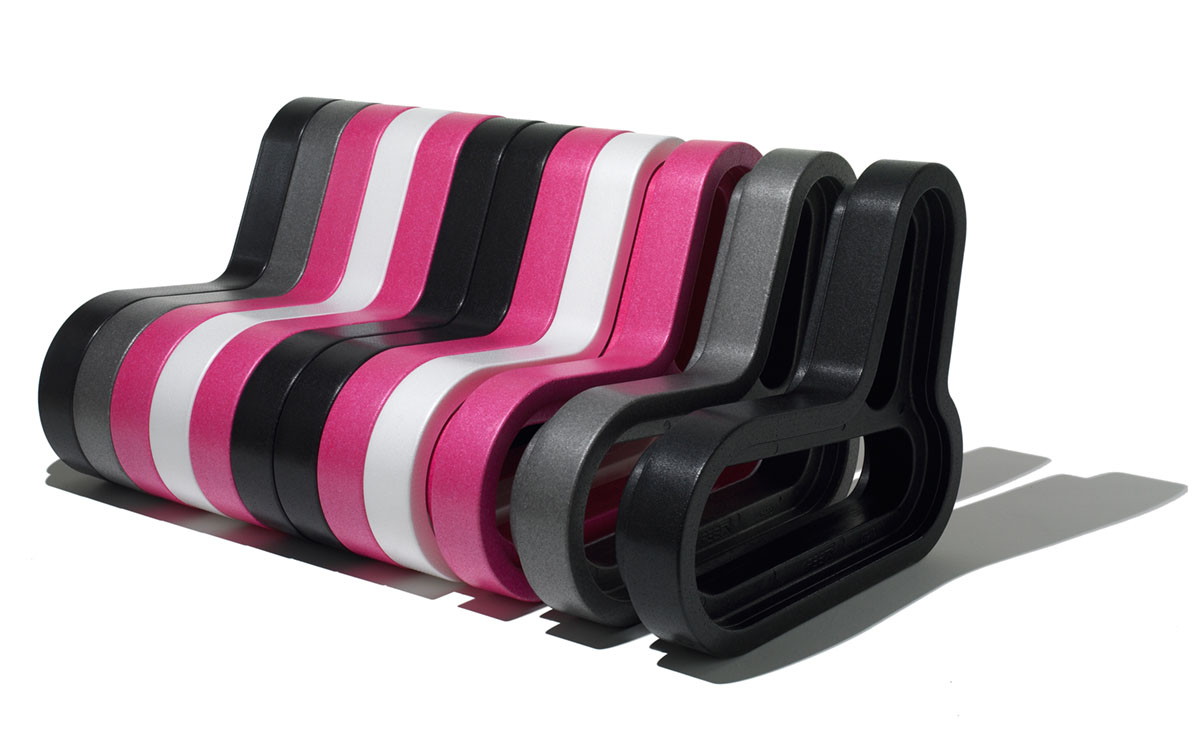 Use it outdoors
You can use the Q-COUCH outdoors but it is not recommended for continuous exposure to UV light, due to the nature of the polymer it is made from. After continuous exposure of months to direct sunlight outside there may be a change in the apparent color of the furniture. Don't worry though - your Q-Couch will continue to be 100% waterproof. As this modular sofa is so light and easy to move, we suggest that it is removed from direct sunlight (outdoors) when not in use.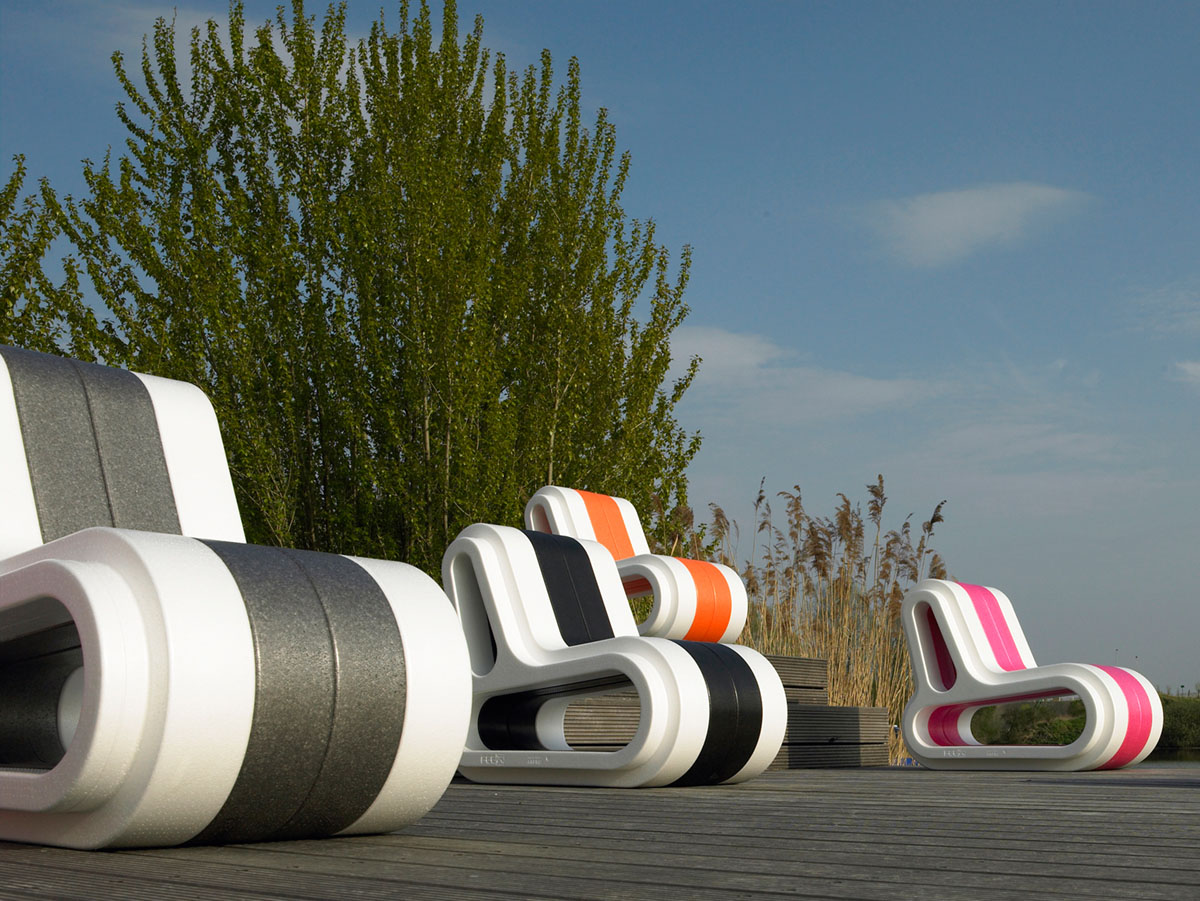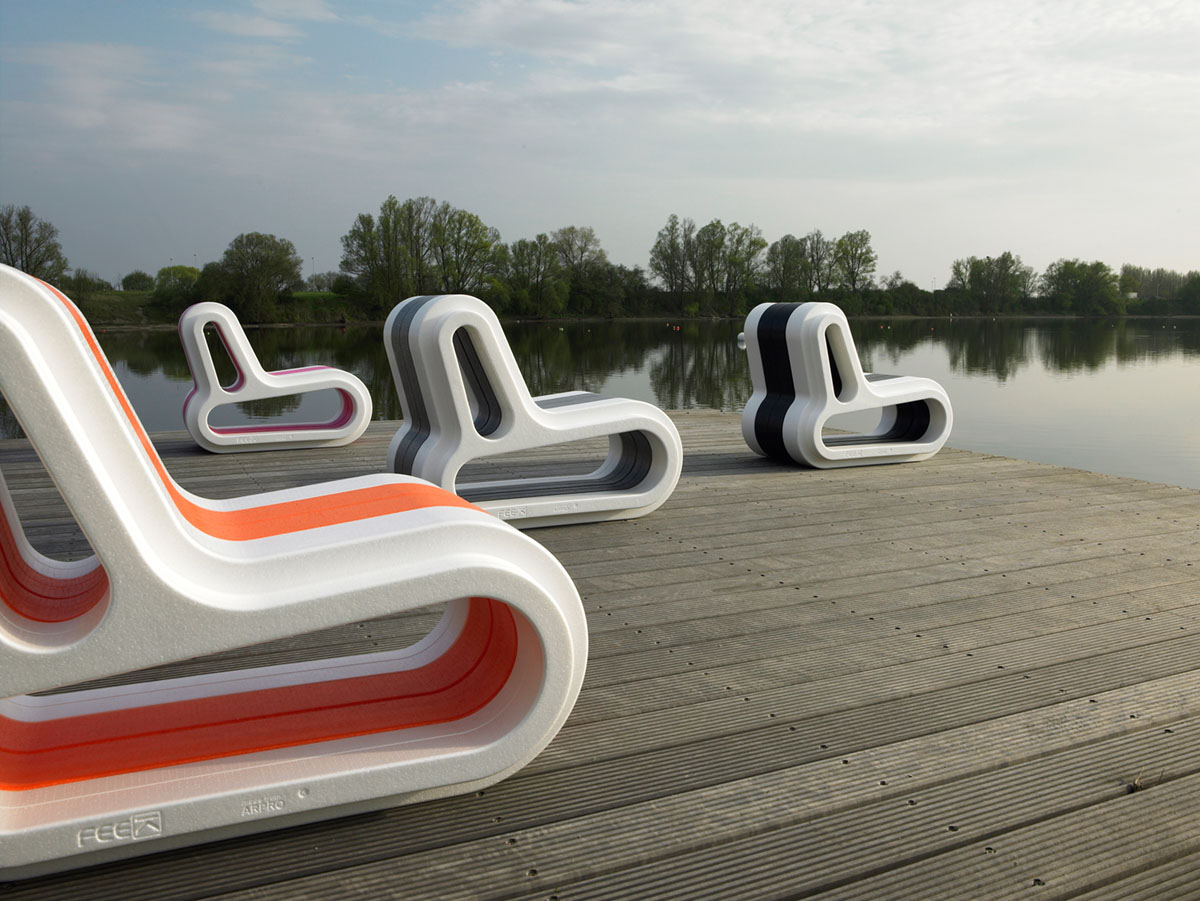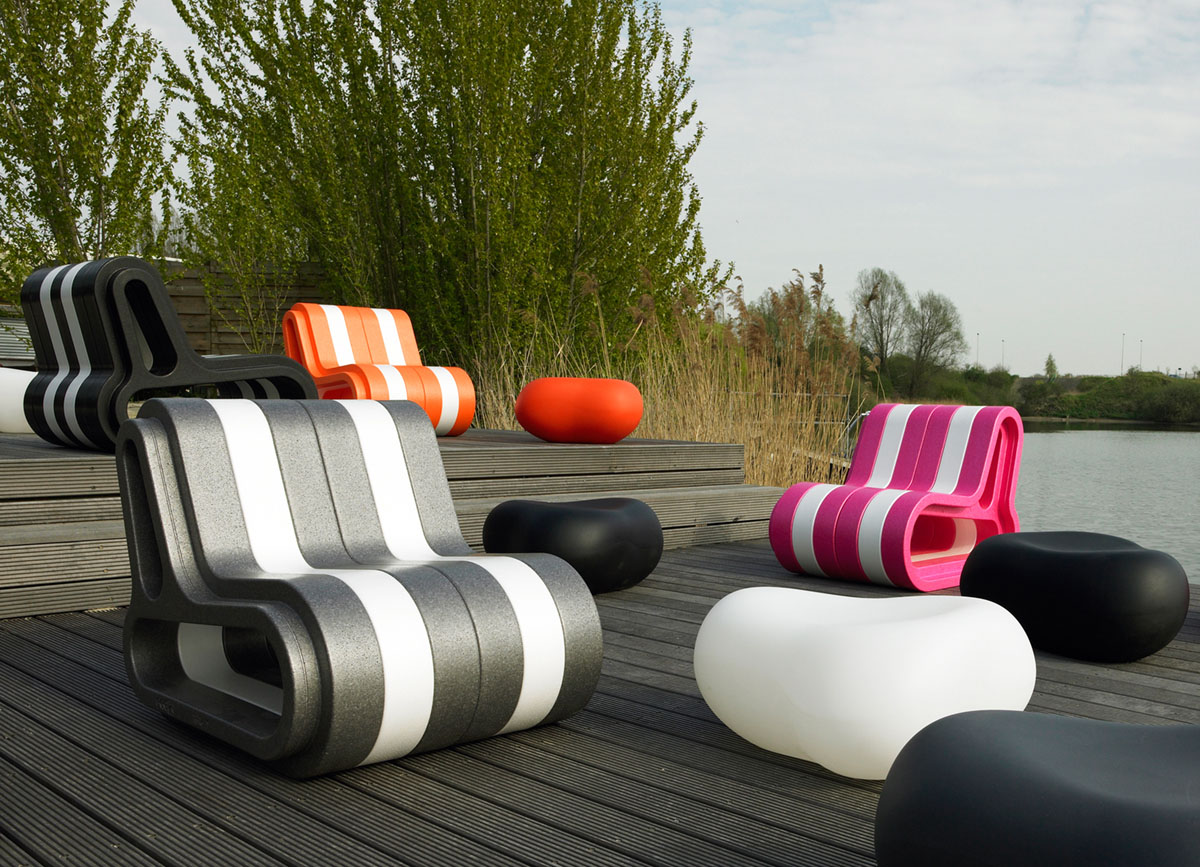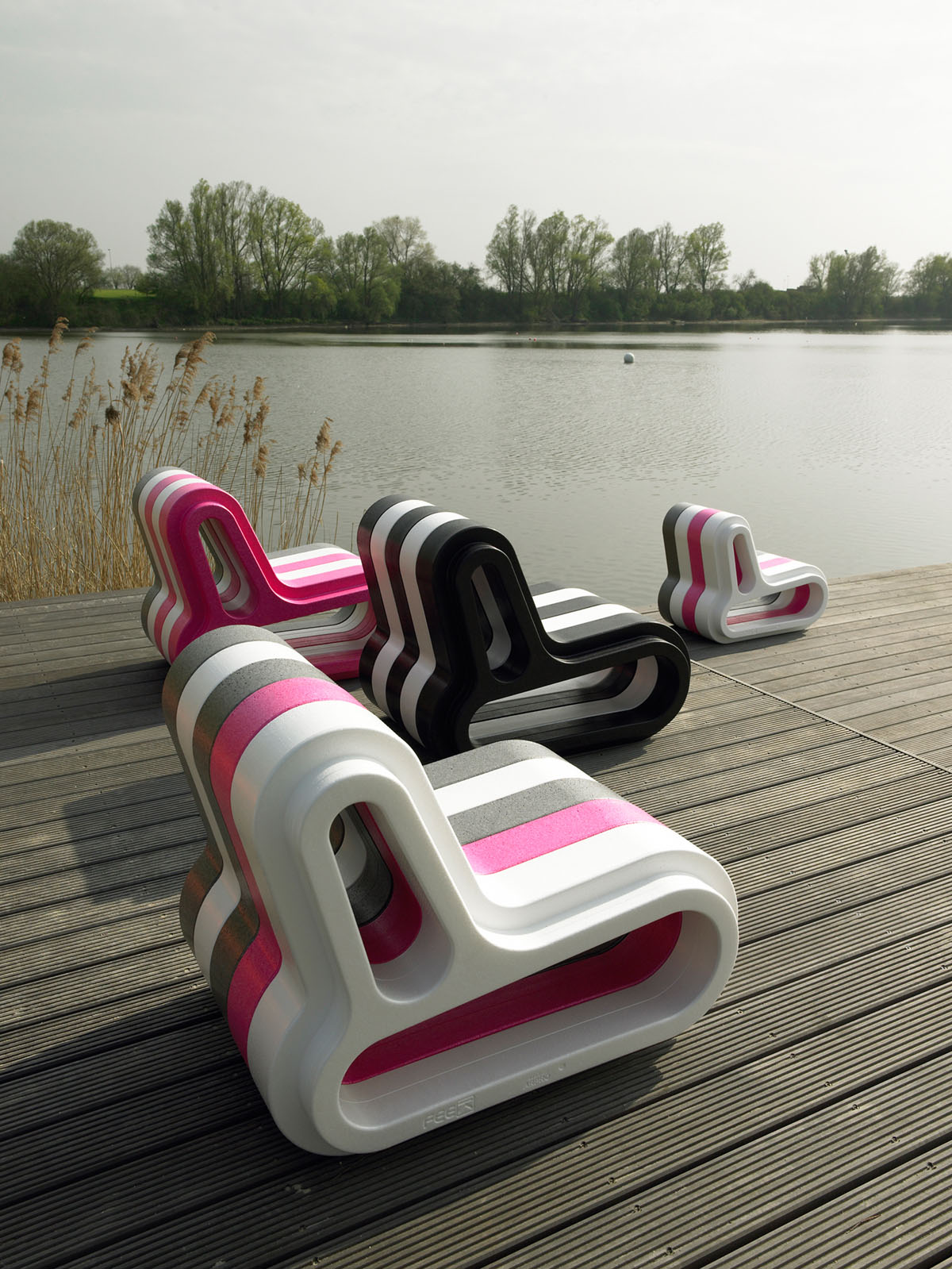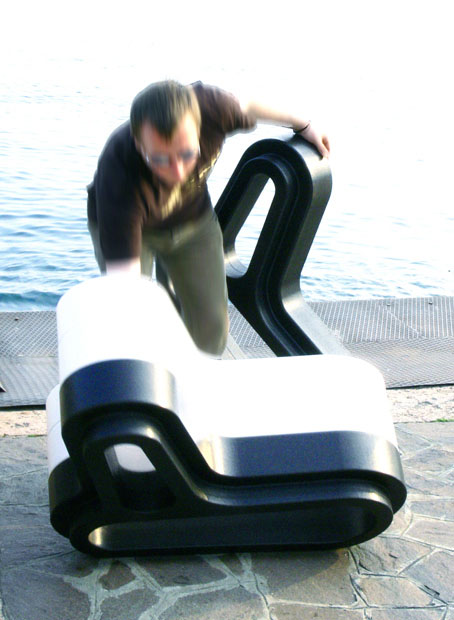 A modular couch with great strength and stability
According to the Standard the Q-Couch is structurally suitable and sufficiently stable for general contract use:
BS 4875 (2001): Part 1 to test level 4: PASS. BS EN 1022 (2005): PASS.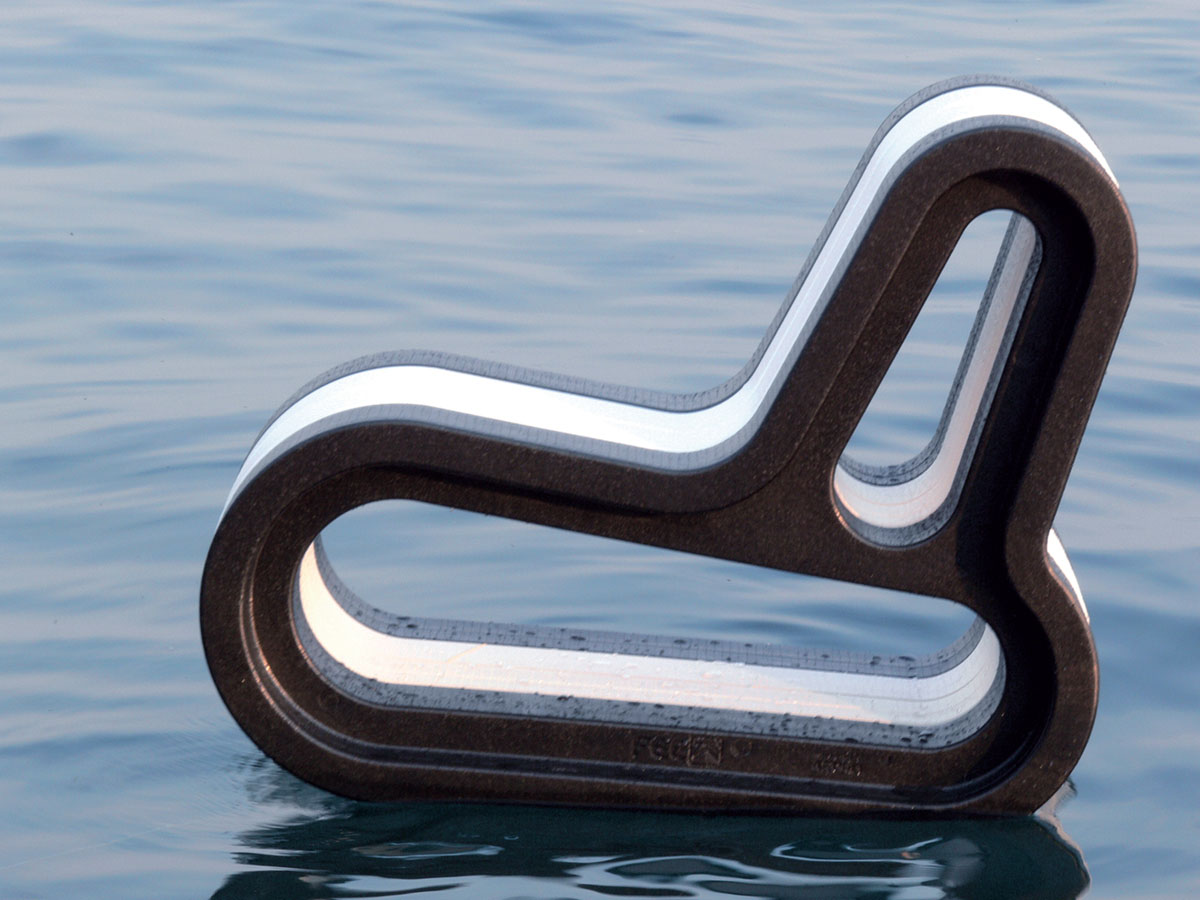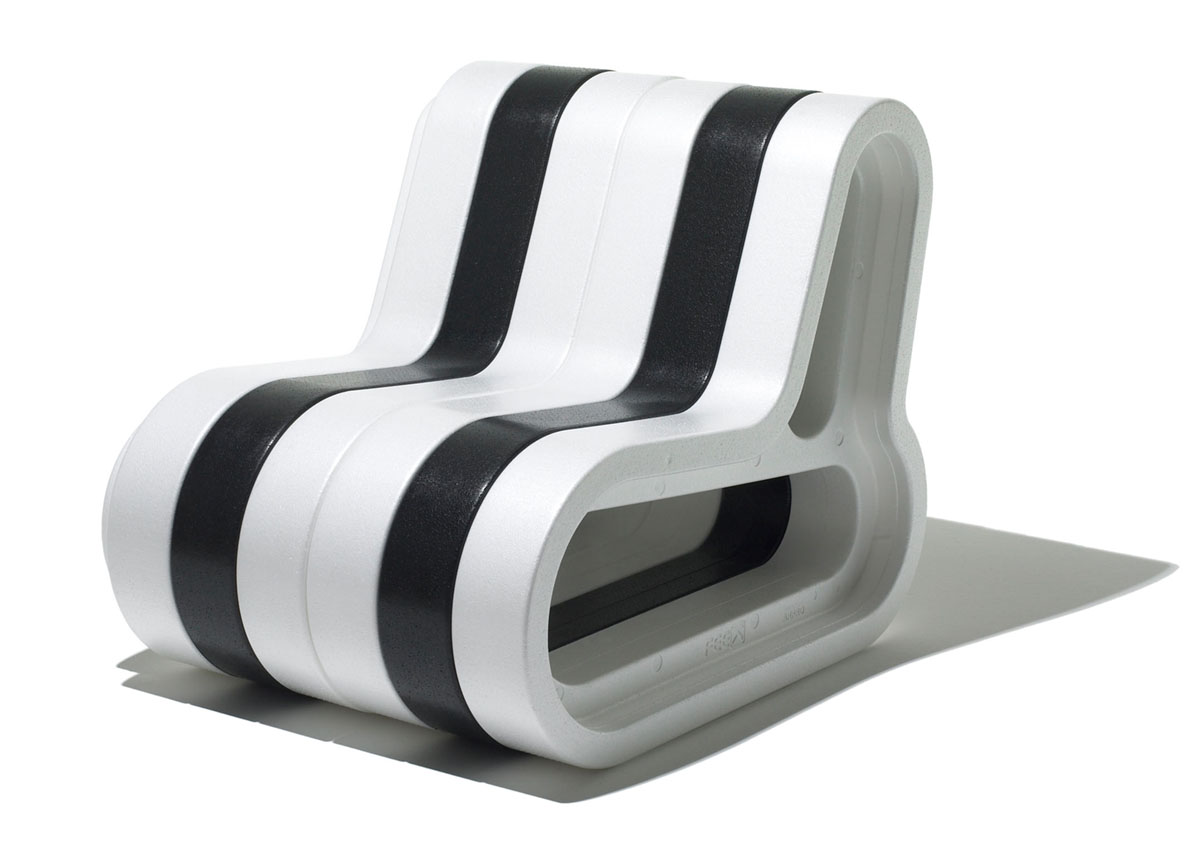 The Q-COUCH is extremely light and 100% waterproof.
Material: ARPRO EPP Download the movisi CATALOGUE
Design: Frederik Van Heereveld
Online shop
Buy the feek Q-COUCH Sofa IN OUR ONLINE STORE
Interior design projects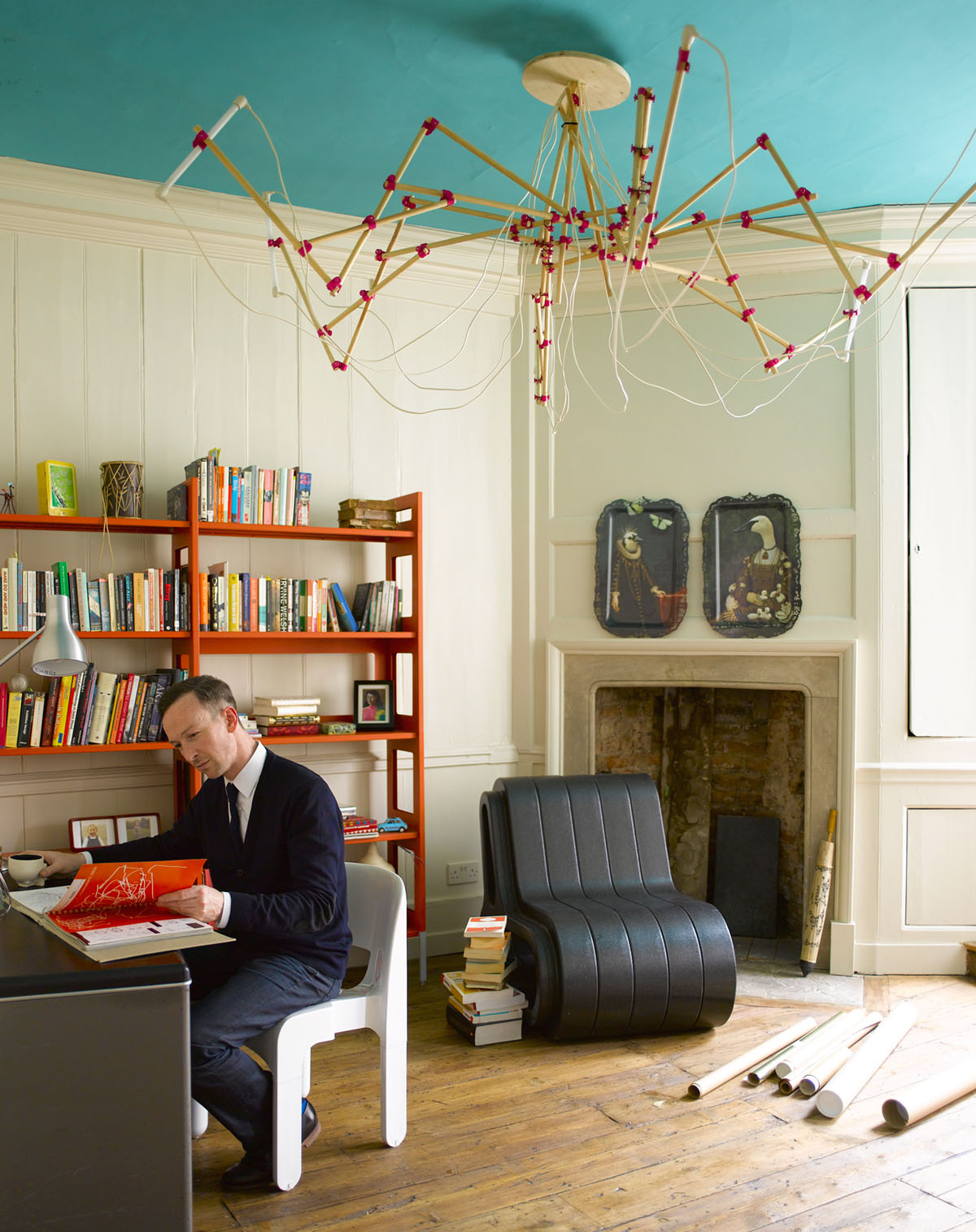 Spitalfields Market, London, UK Photographer: Bill Kingston 
Modern Office design snapshots from Belgium and Finland.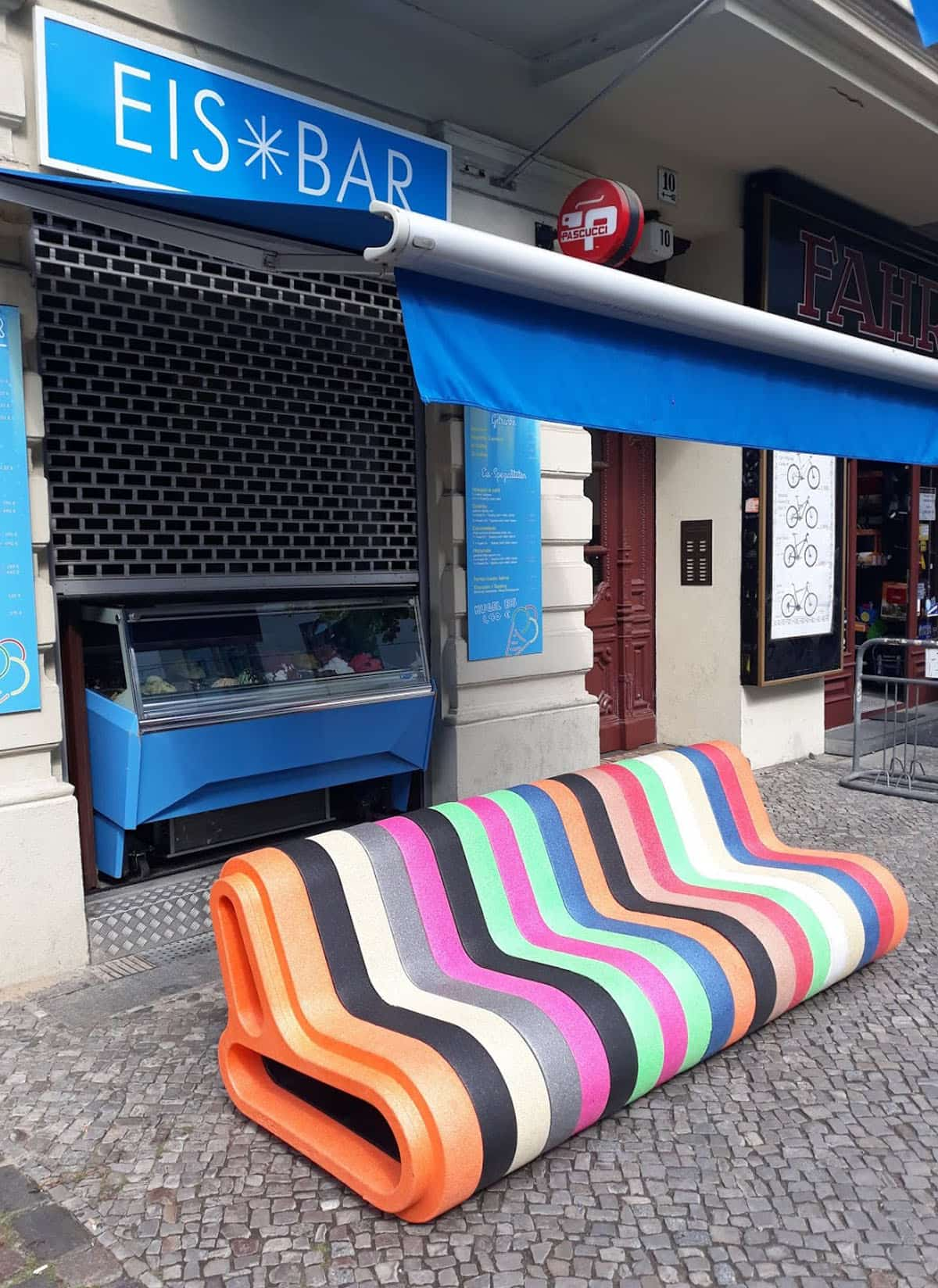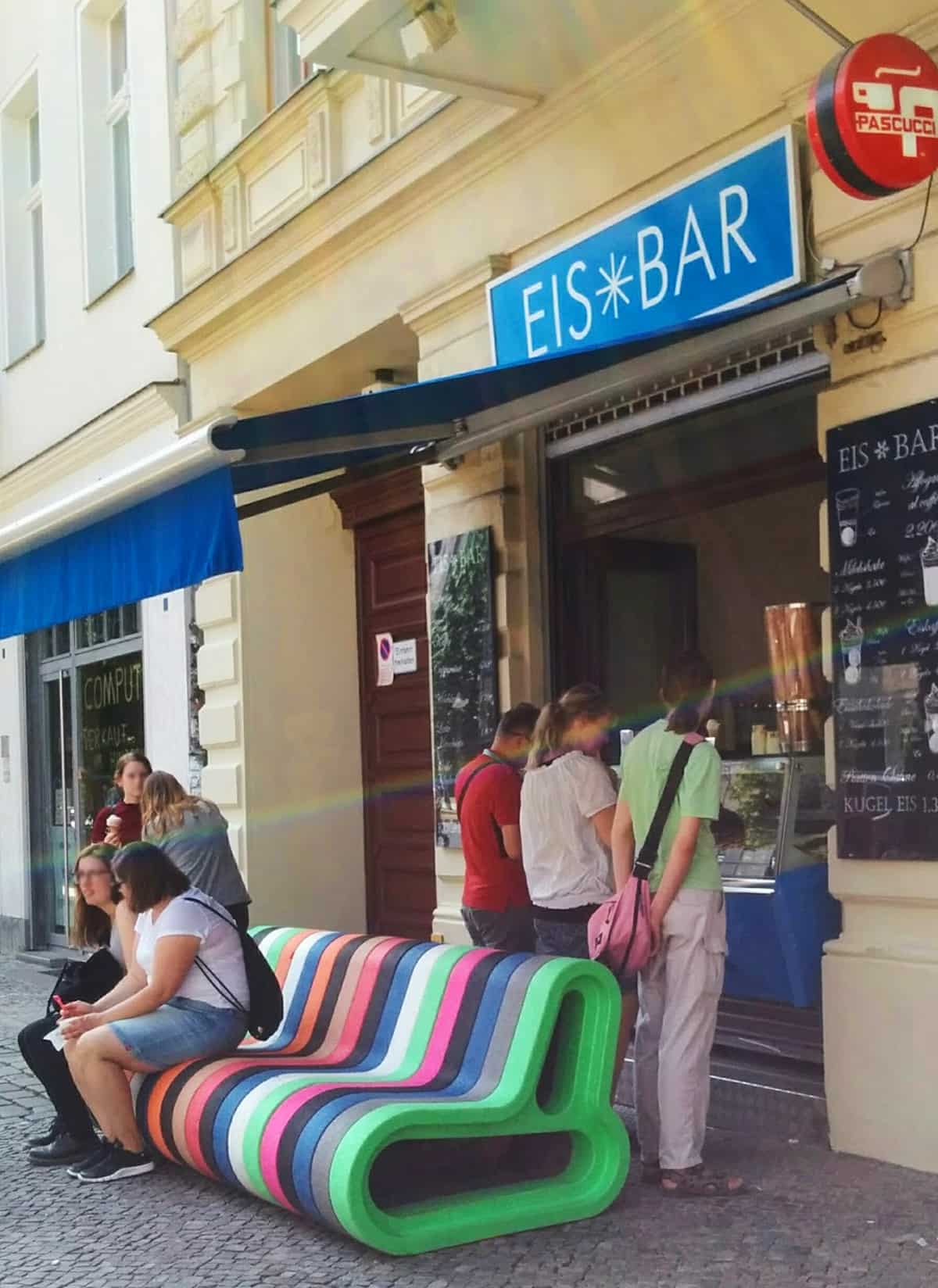 A long colorful and modular sofa for the ice cream shop Eisbar in Berlin.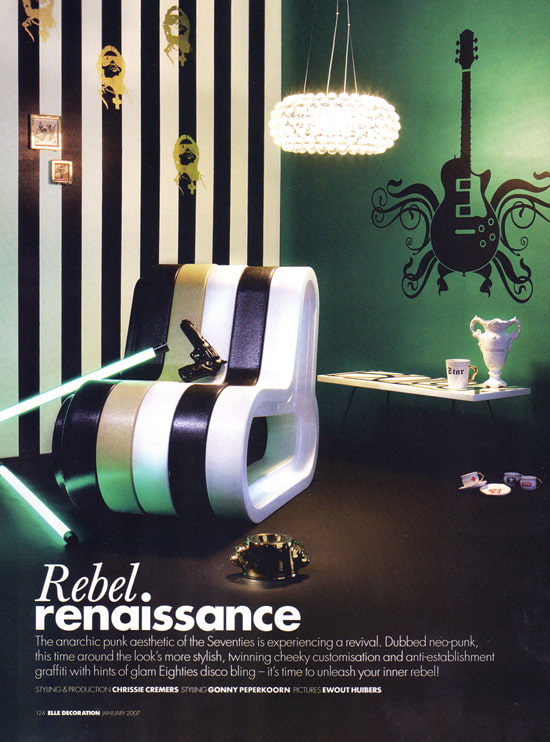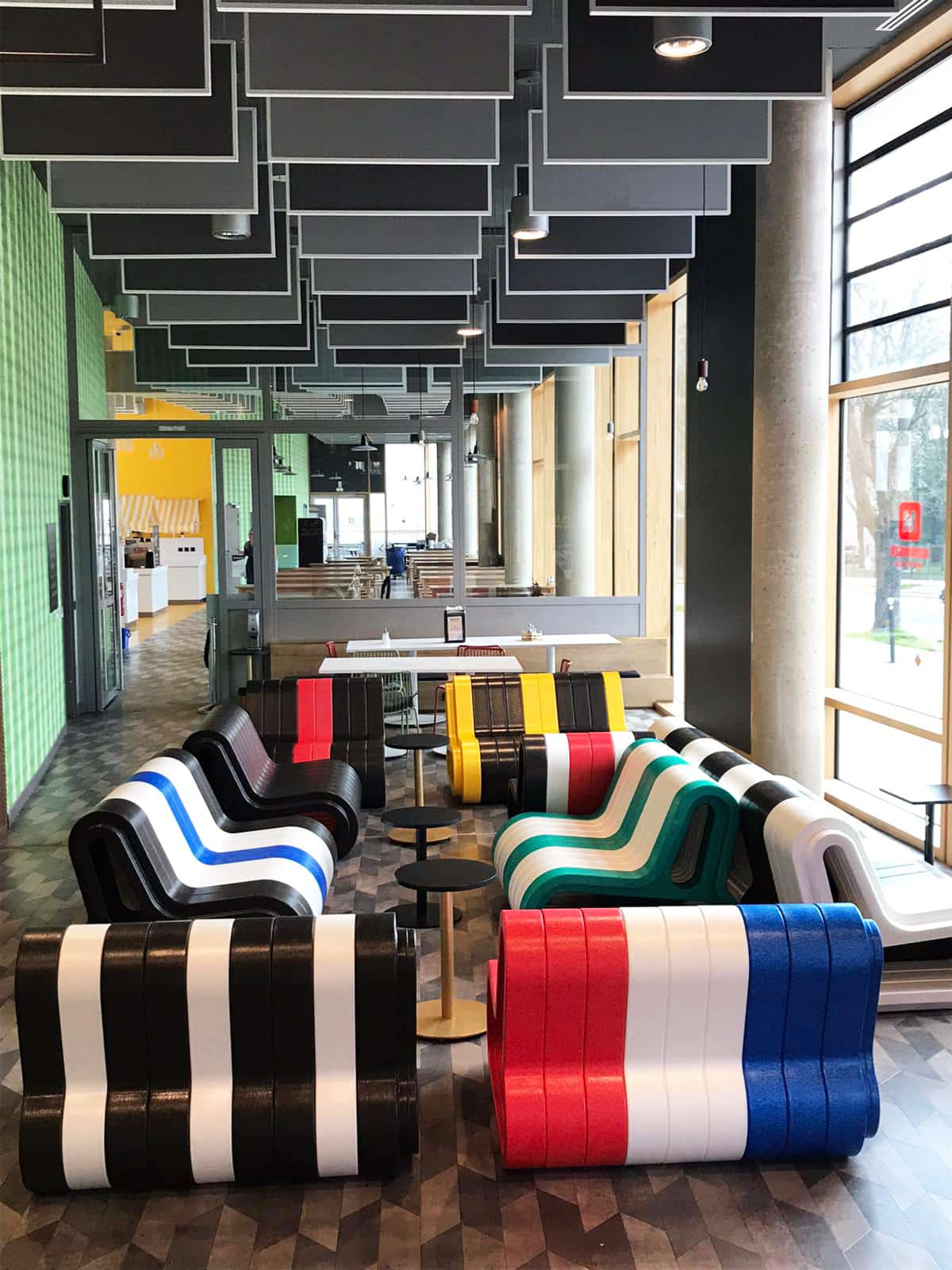 Picture left: Elle Decoration magazine features the Q-COUCH.
Picture right: Long colorful couch at the reception lobby of Meininger Hotel in Paris.