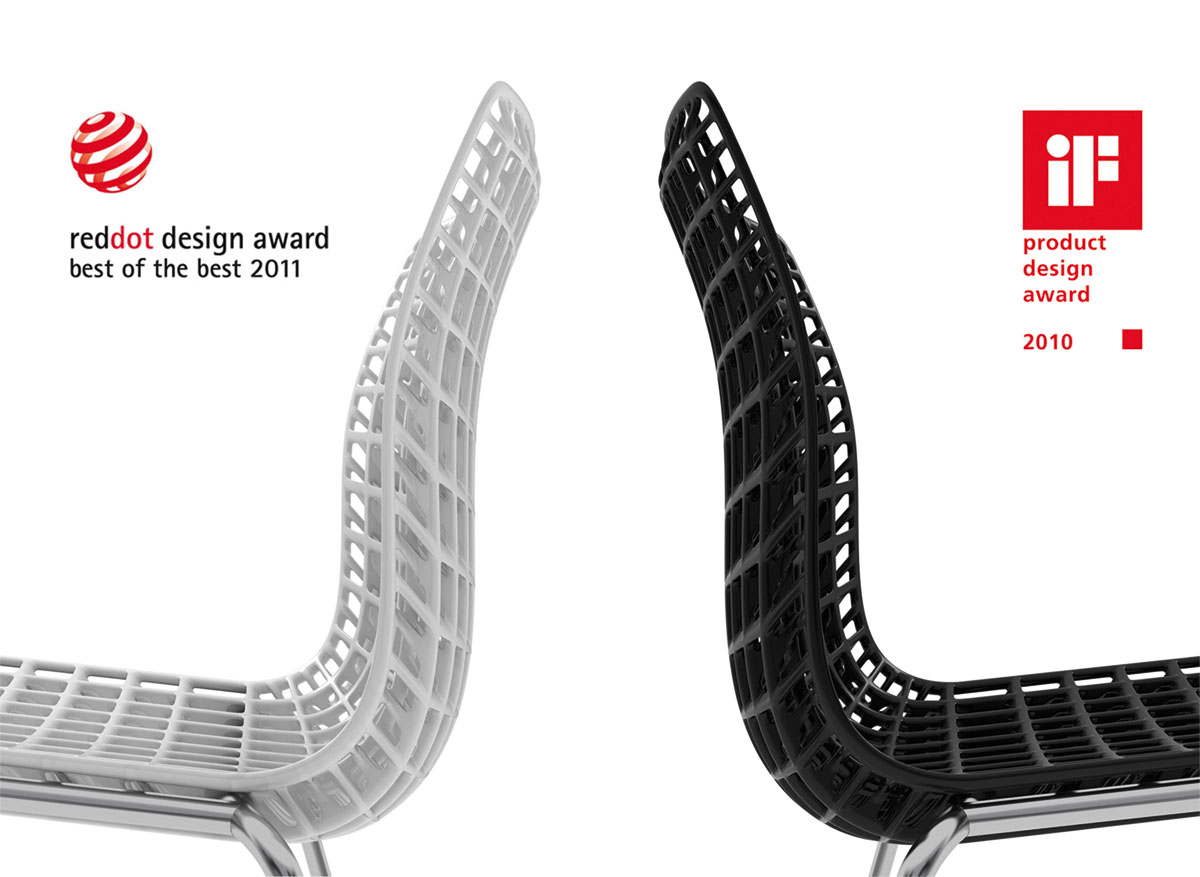 A modern and light designer chair
This designer chair features a double layered shell and plays with light and shadow.
The stackable office chair is perfect for offices, canteens, events, restaurants or for at home. The MOIRÉ chair is 100% recyclable.
ORDER THE moiré chair IN OUR ONLINE STORE
Design awards
The MOIRÉ Chair is winner of following design awards:
Red Dot Design Award - best of the best 2011 (category office)
iF product design award, 2010,
Design Plus Material Vision Award 2011


The concept behind the design was to create a form pure in structure whilst retaining an excellent quality. The complex forms and geometry of the MOIRÉ Chair were only attainable through the use of advanced digital technology, including rapid prototyping.
For the first time in history a double layered grid has been produced as a one-part injection moulded piece without the need for fiberglass reinforcements.

The lightweight structure (from 3.1 kg) is therefore characterised by its small mass relative to the applied load.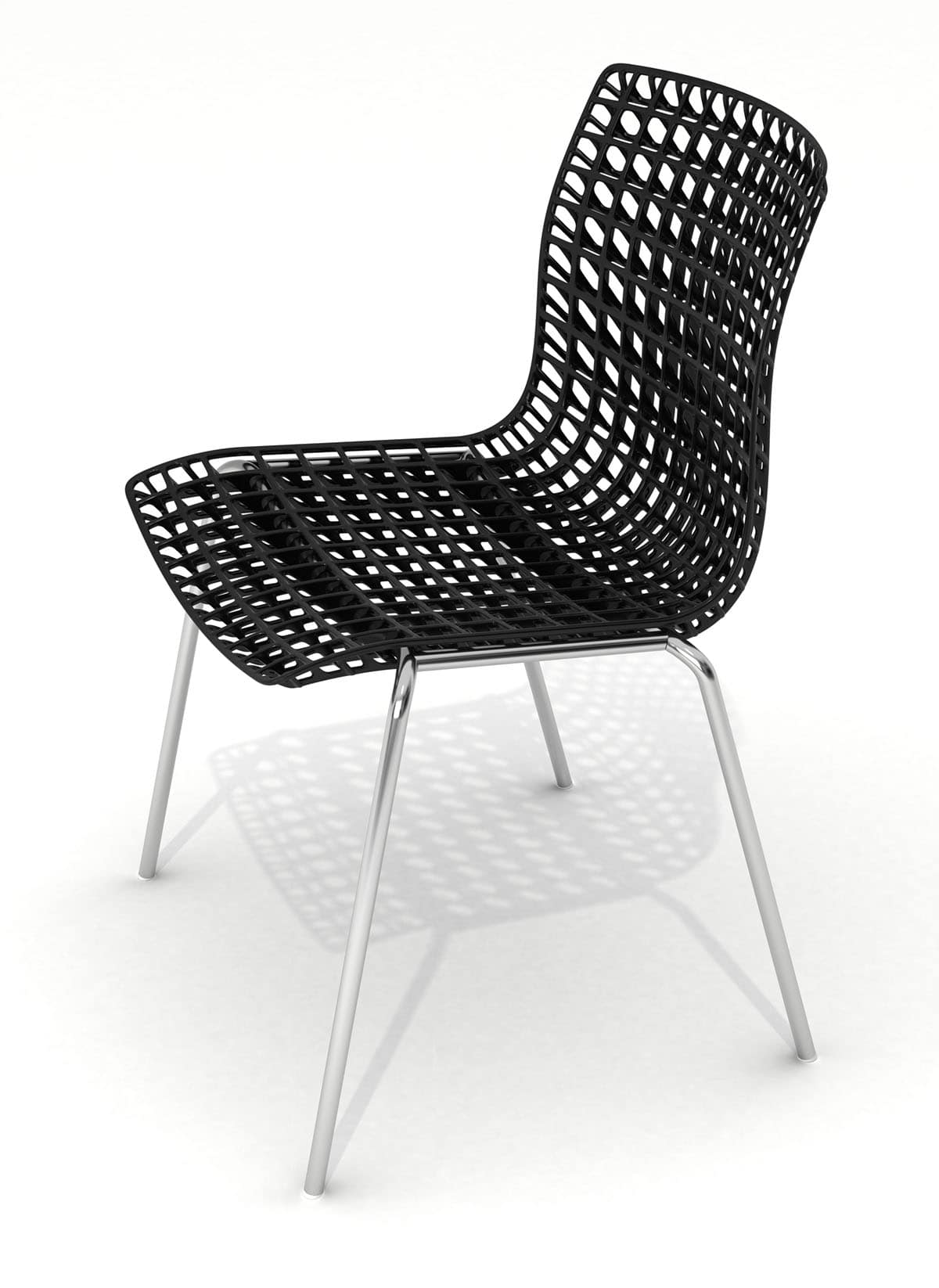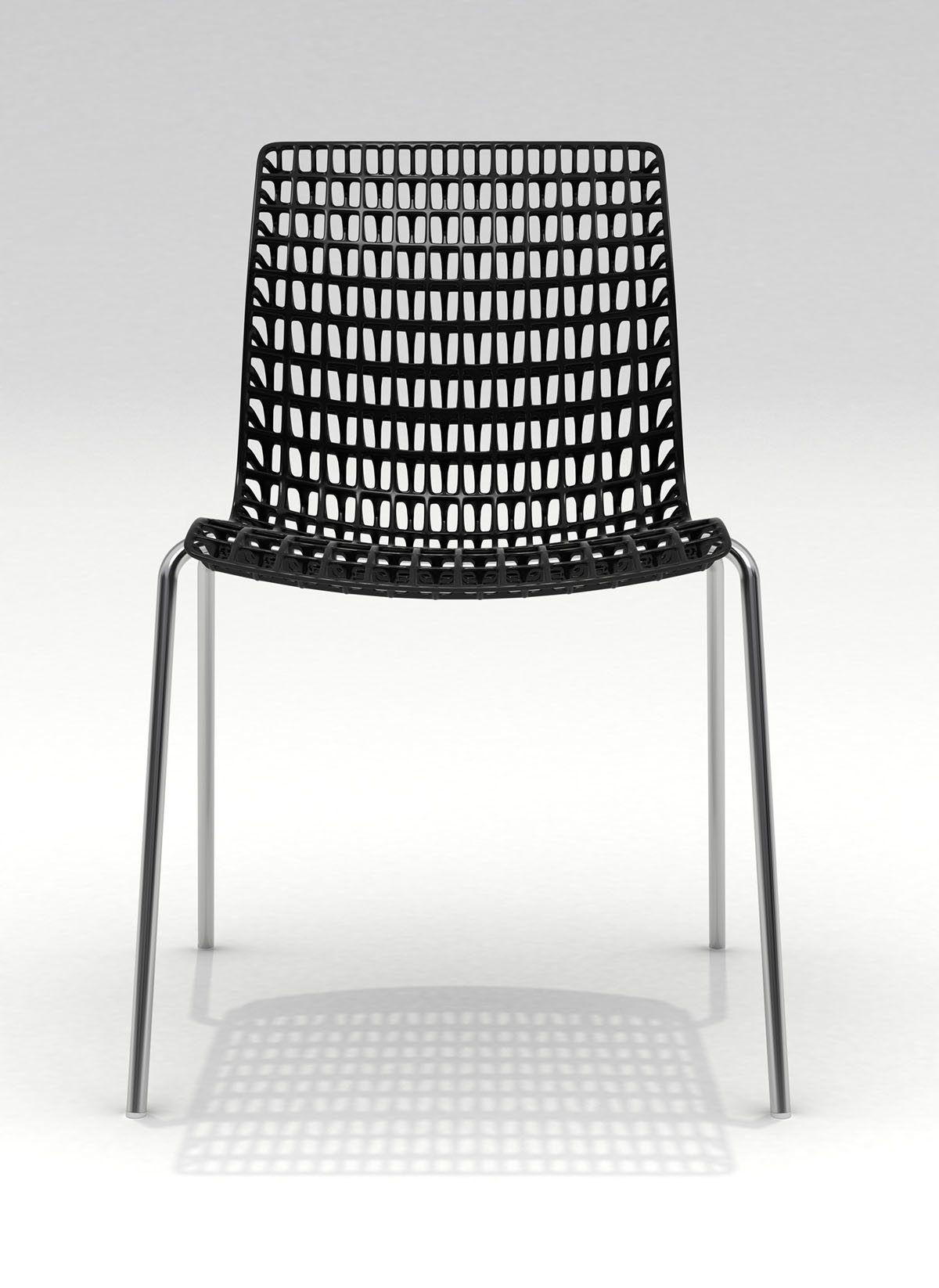 A stackable designer chair

Available in 6 colours:
white, transparent, pale yellow, orange, brown, grey, black


Designer
Materials
Seat: injection moulded PP (Polypropylene). 100% recyclable.
Frame: chromed steel
Online shop
ORDER THE moiré chair IN OUR ONLINE STORE