FIOCCO is a self-assembly modular lighting system, made up of interlocking modules (like the IQ Lamp designed by Danish designer Holger Strøm).

FIOCCO offers a special 3 layer sandwich system which gives this lamp a shiny and elegant appearance. In addition, the use of PP in a 3 layer system makes the lampshade dust-repellent and easy to clean. This designer lamp is a decorative highlight in any room.

Available as table lamp, floor lamp or pendant light. All you need is an energy saving lightbulb (max. 15 W /220V).

Material: the lamp shade is made from PP (Polypropylene), 100% recyclable.
Sizes:
Table lamp: Ø 23 cm, Ø 35 cm
Floor lamp: Ø 50 cm, Ø 100 cm
Pendant light: Ø 50 cm, Ø 100 cm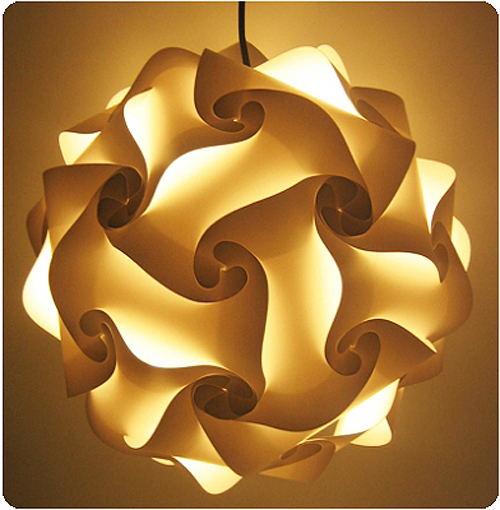 Fiocco lamp with 100 cm diameter.