LINK is a modern room divider and movable office partition, designed by PearsonLloyd, which features units, that link together to create freestanding mobile partitions and room dividers for different interior settings. This flexible furniture system flexes with you - from office to home office. To receive your custom offer, please email to This email address is being protected from spambots. You need JavaScript enabled to view it. or ORDER LINK IN OUR ONLINE STORE


Create flexible office pods and temporary partition walls 
Room divider ideas:Crea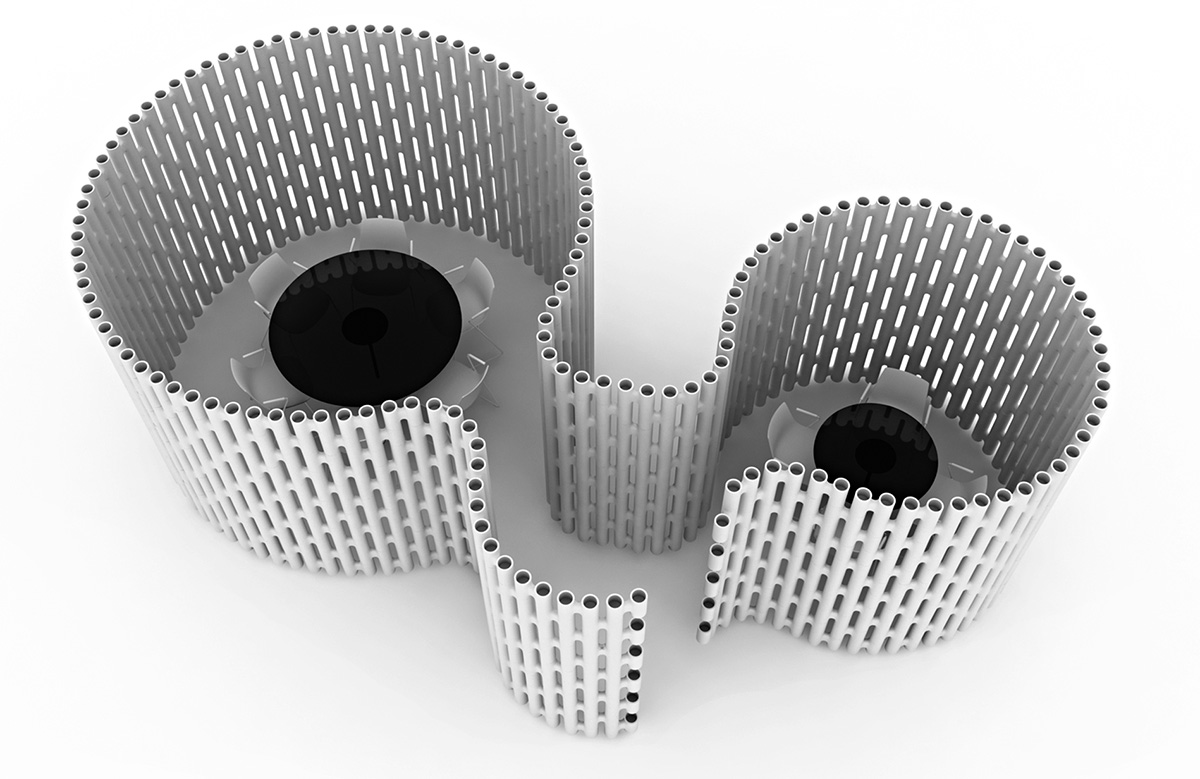 White room divider units are used to create a unique office meeting pod.
Easy to set up & quick to change
... unique and diverse in its capabilities to modify its design as many times as the end user chooses.
The units can be arranged to form undulating or straight walls and are 100% recyclable, toxin-free, emission-free and allergy friendly.
LINK is installed and reconfigured in minutes, with any number of units,  anywhere.
No instructions, no tools - we promise!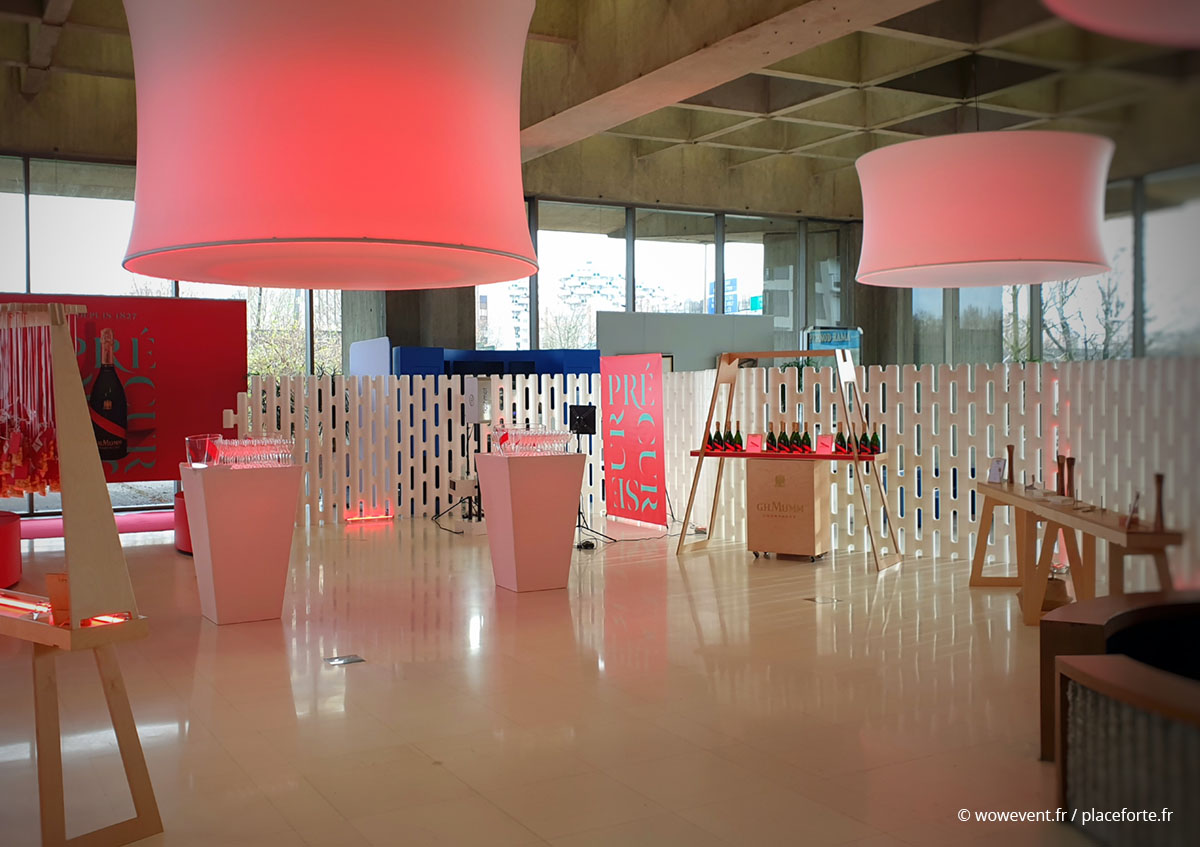 White room divider screen is used to divide a big room and create a temporary, friendly and bright event space.


Sustainable furniture
LINK is toxin-free, emission-free, odorless, allergy friendly and 100% recyclable.
LINK consists of 95% air and contains only 5% material (PP). It thus saves 95% of material and consequently reduces fuel consumption and CO2 emissions during transport. It is made from a single-grade material and is therefore very easy to recycle.
LINK is quick and easy to install. No instructions, tools or expertise are required.


Create your new home office space in less than 5 minutes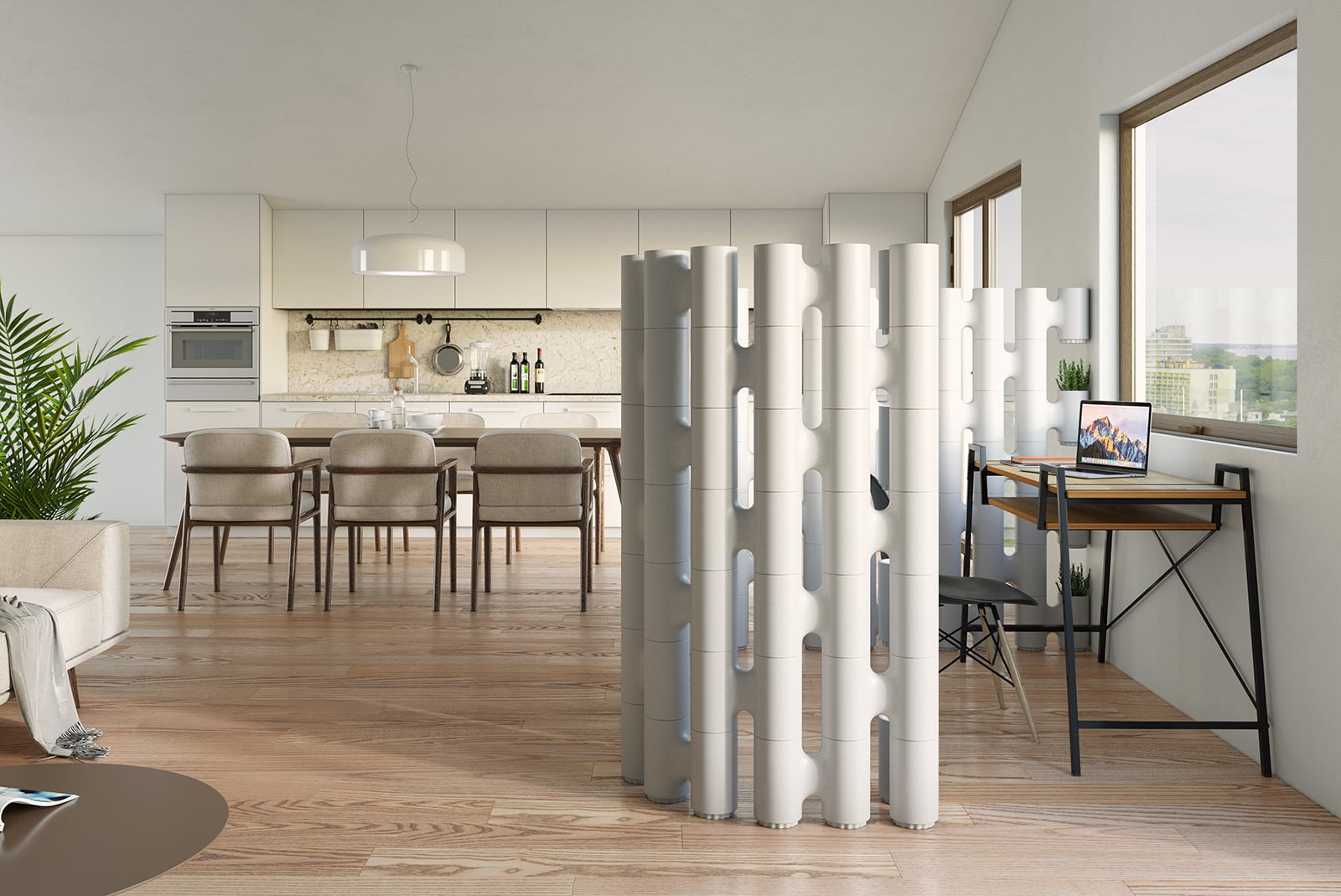 White room divider: this temporary home office configuration is  made with 88 LINK modular partition modules.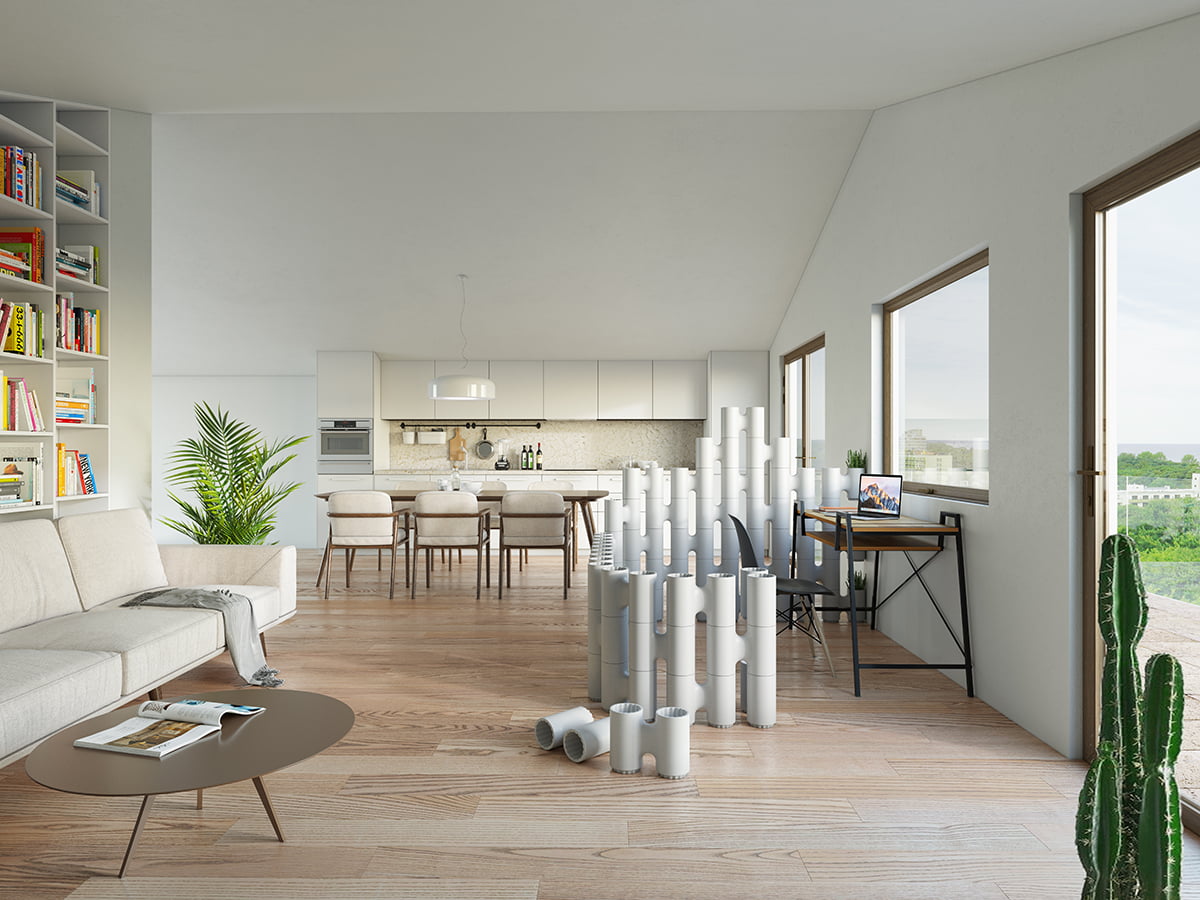 The LINK room divider provides a stylish and flexible partitioning solution and allows you to create a temporary home office with increased privacy. 


This lightweight partitioning system lets you rearrange your room anytime, as your needs change - in minutes and without any tools.
 
This temporary and modern room divider is a great alternative to unattractive folding room dividers and bulky and heavy screens.  If you're looking for the perfect room divider to help you get more work done at home, this freestanding, DIY room divider is for you.
A flexible partition wall system for small and big rooms 
Fast setup: Italian brand Tecno uses LINK for the new Saint-Malo Mediatheque in France. 
LINK in the Science Gallery in Dublin, where it is used to create individual pods.


Reduce costs and save resources
No tools or expertise required. 1 person can build it quickly.

No waste is generated (e.g. at your fair or event). Simply pack the units back into the boxes and reuse them in any other space.
An incredibly flexible and durable room divider
The LINK partitioning system works in the following environments:
Room divider for OFFICE
reception, break out, informal meeting areas, pods.
Room divider for HOME OFFICE
private workspace, creating flexible and temporary home office areas.
Room divider for EVENTS, FAIRS; BOOTHS and EXHIBITIONS
booths, shrouding walkways, creating temporary press or café areas.
Room divider for RETAIL FITTING

popup stores, shop displays, wall cladding, backdrops.

A flexible screen divider for rooms of any size.
Technical Details
Material: ARPRO EPP (Expanded Polypropylene): a lightweight high-performance plastic foam which is 100% recyclable, emission- free, hypoallergenic, shock absorbing, extremely lightweight and therefore very easy to handle.
Size per LINK unit: W 288 mm x H 216 mm x D 120 mm (H 200 mm when linked).

15 pieces of LINK are required to build a 1 square meter wall.

Weight: 200g /per unit

Colors: available in black and white. Other colors on demand: download the Movisi catalog.

Design: PearsonLloyd

Manufactured in Germany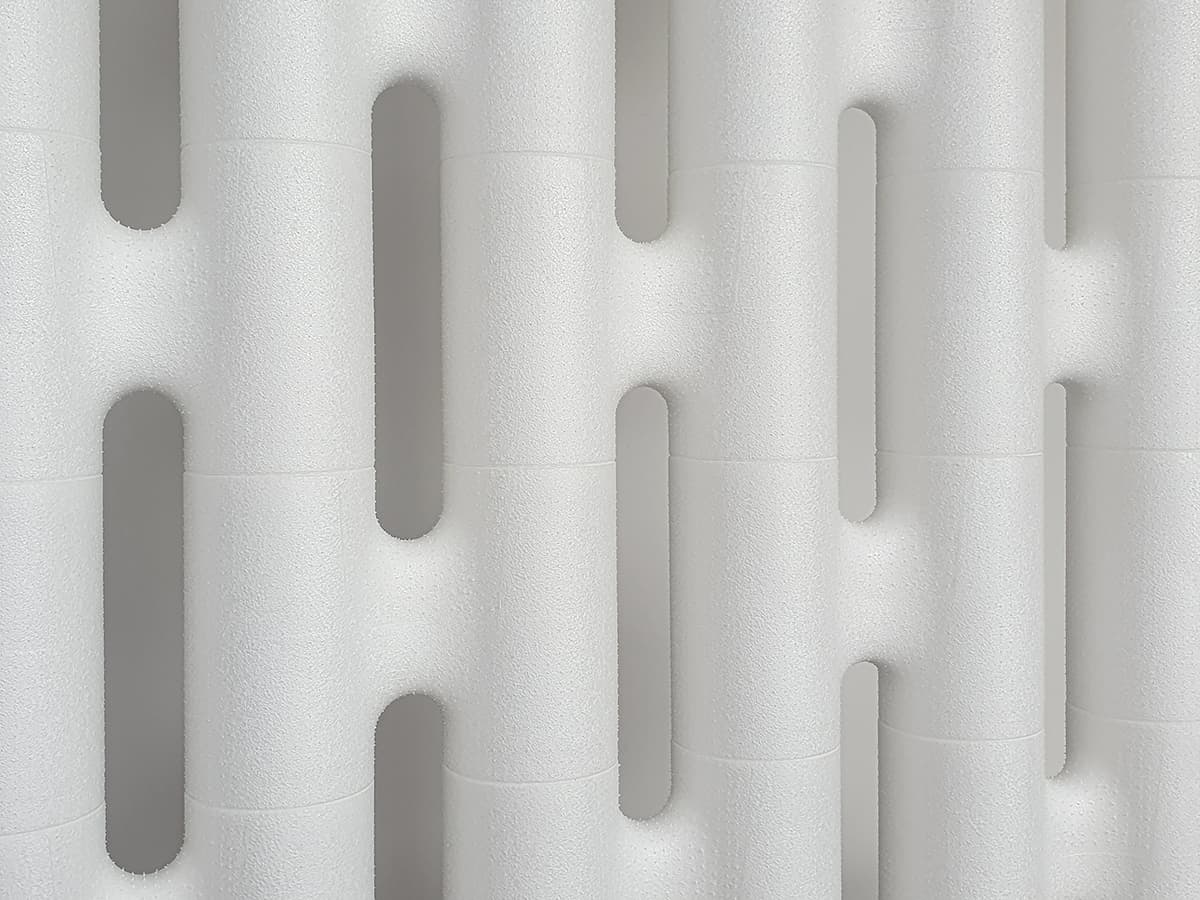 LINK modular partitioning system in white with a silky, shining surface texture.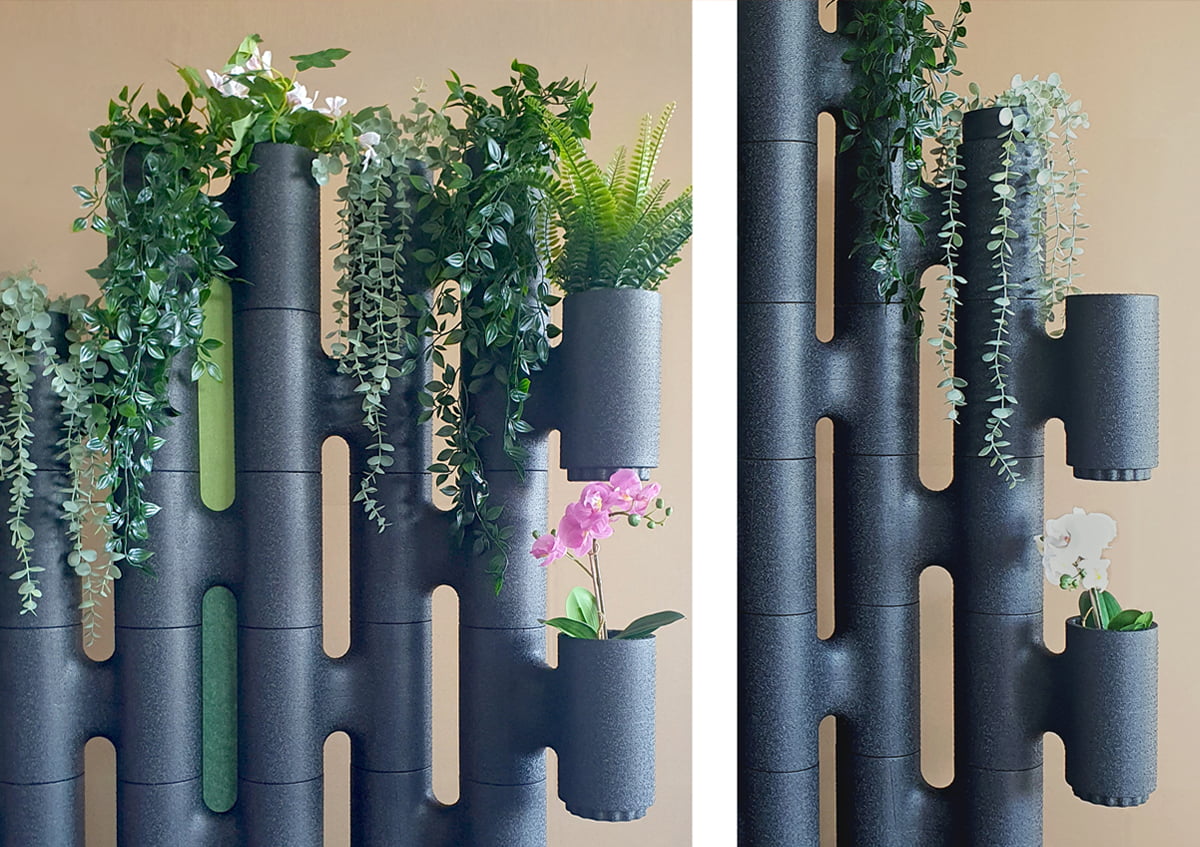 Room divider ideas: Make it a jungle! Create a green room divider with white or black LINK partition modules, by simply placing real or artificial plants inside the LINK modules.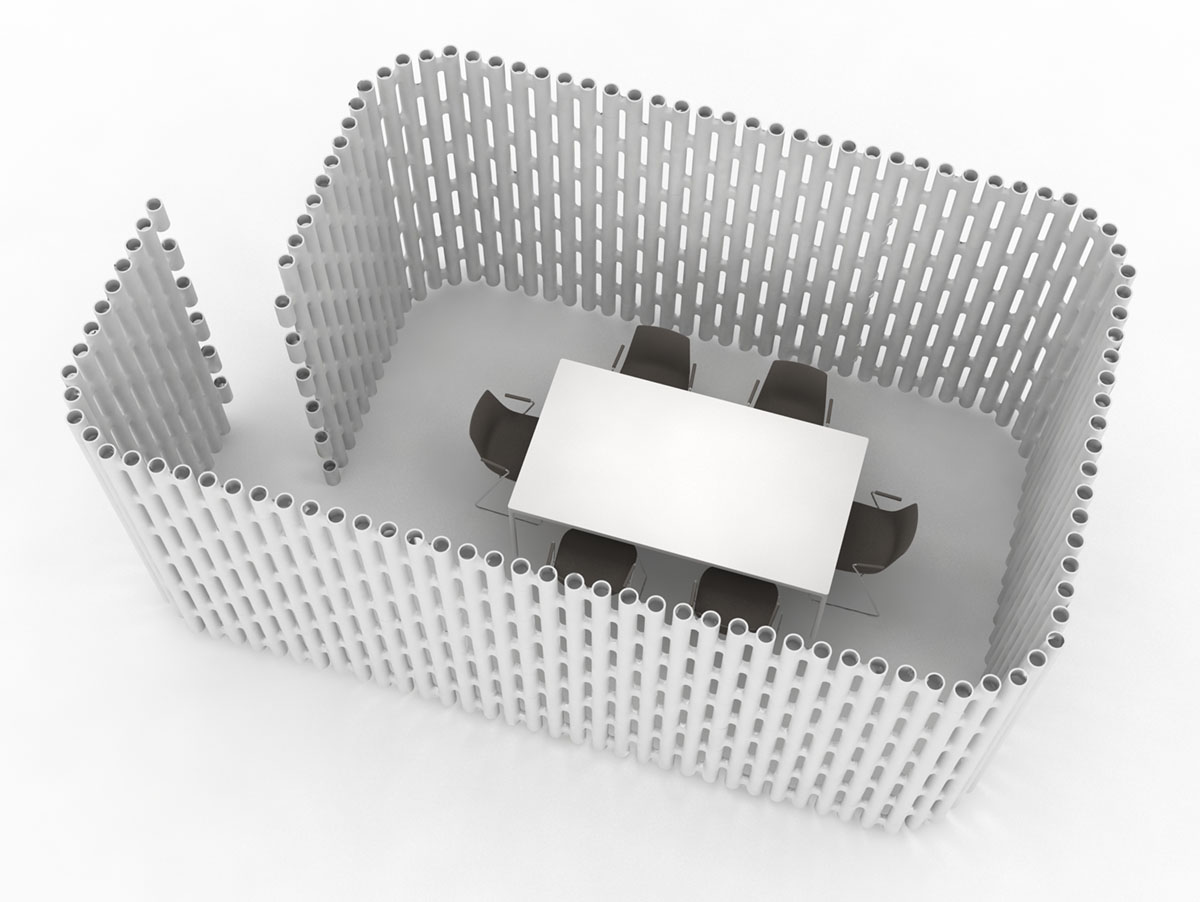 A modern white room divider idea for an informal meeting are: this flexible meeting pod created with 672 LINK units.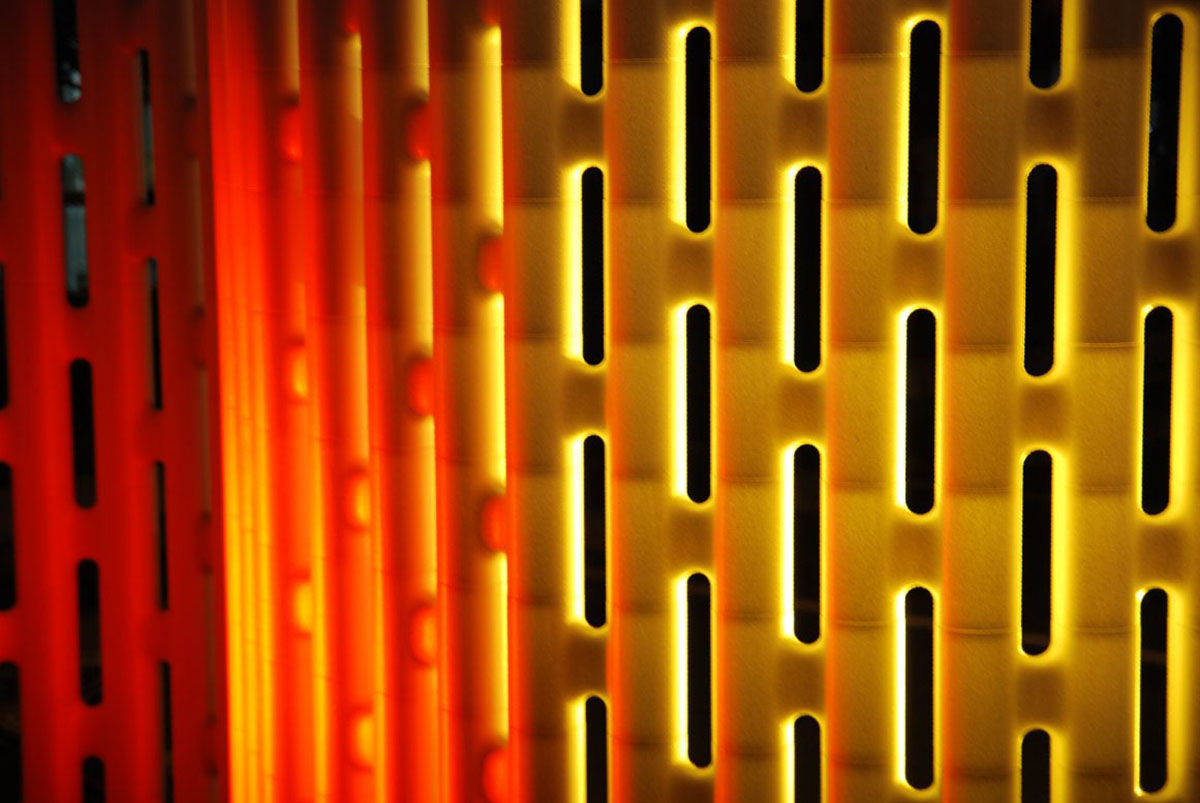 LINK - accentuated with a standard spotlight to create an illuminated organic wall.
Add LINK filler plates to create closed privacy screens in your office and improve acoustics 
Take your LINK customized space a step above with filler plates in a range of colors to provide additional privacy and acoustic screening. These felt-like filler plates are made of 60% post-consumer upcycled plastic bottles deconstructed and bonded in a custom process without additives. Slight natural variations in color and texture will arise that we find add to the natural beauty of the finished product.
Match your corporate branding or complement your home office decor. You might want to cover your whole LINK room divider or just strategic sections; these plates are easily rearranged or stored away when not in use.
Plate for a meeting, remove to let natural light back in. It's as simple to implement, as lightweight and environmentally conscious, as all our furnishings.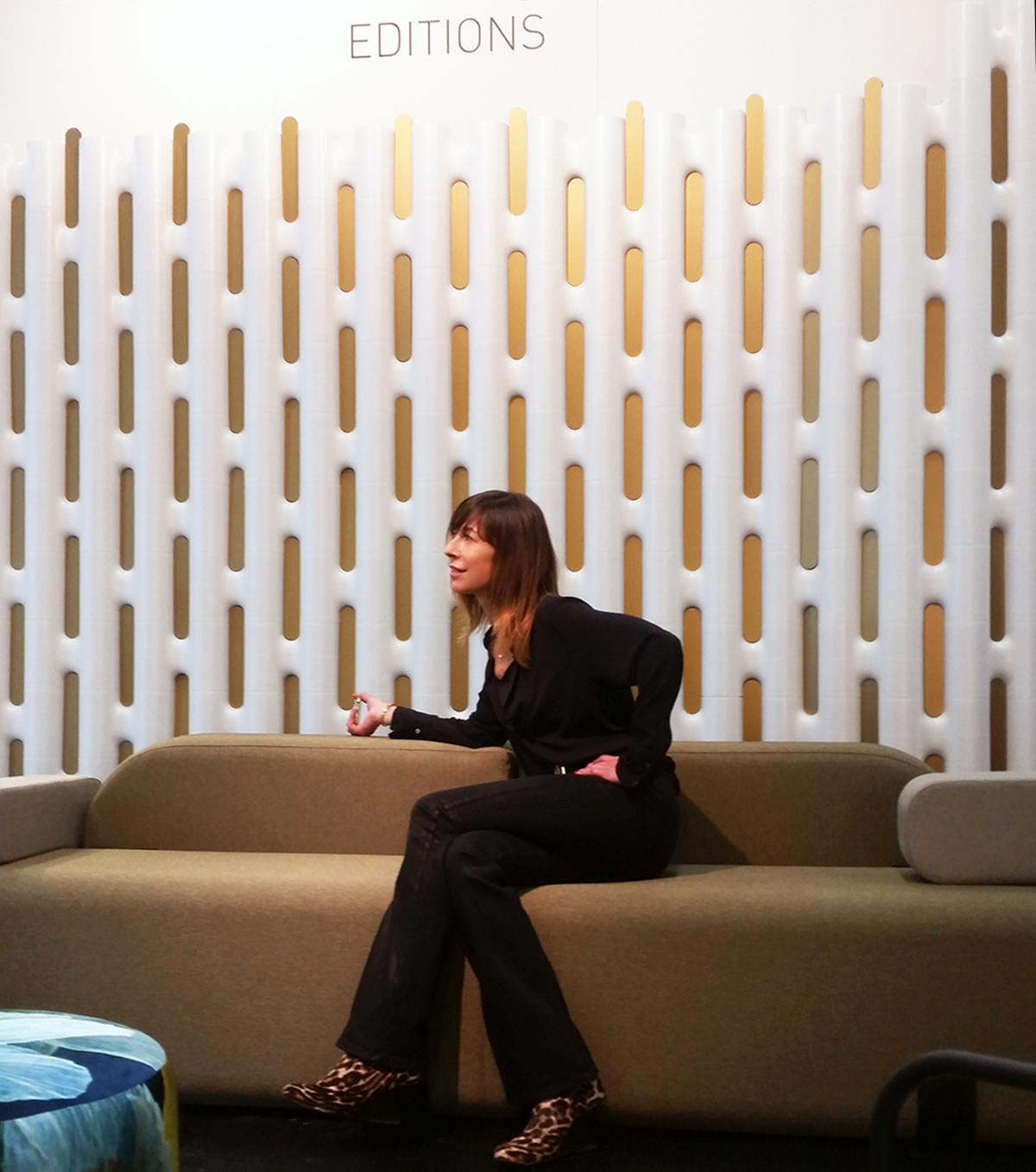 The filler plates allow you to create a fully or partially closed screening. This can add an element of privacy and improve acoustic properties. You can close the entire LINK wall or only parts of it, it's all up to you.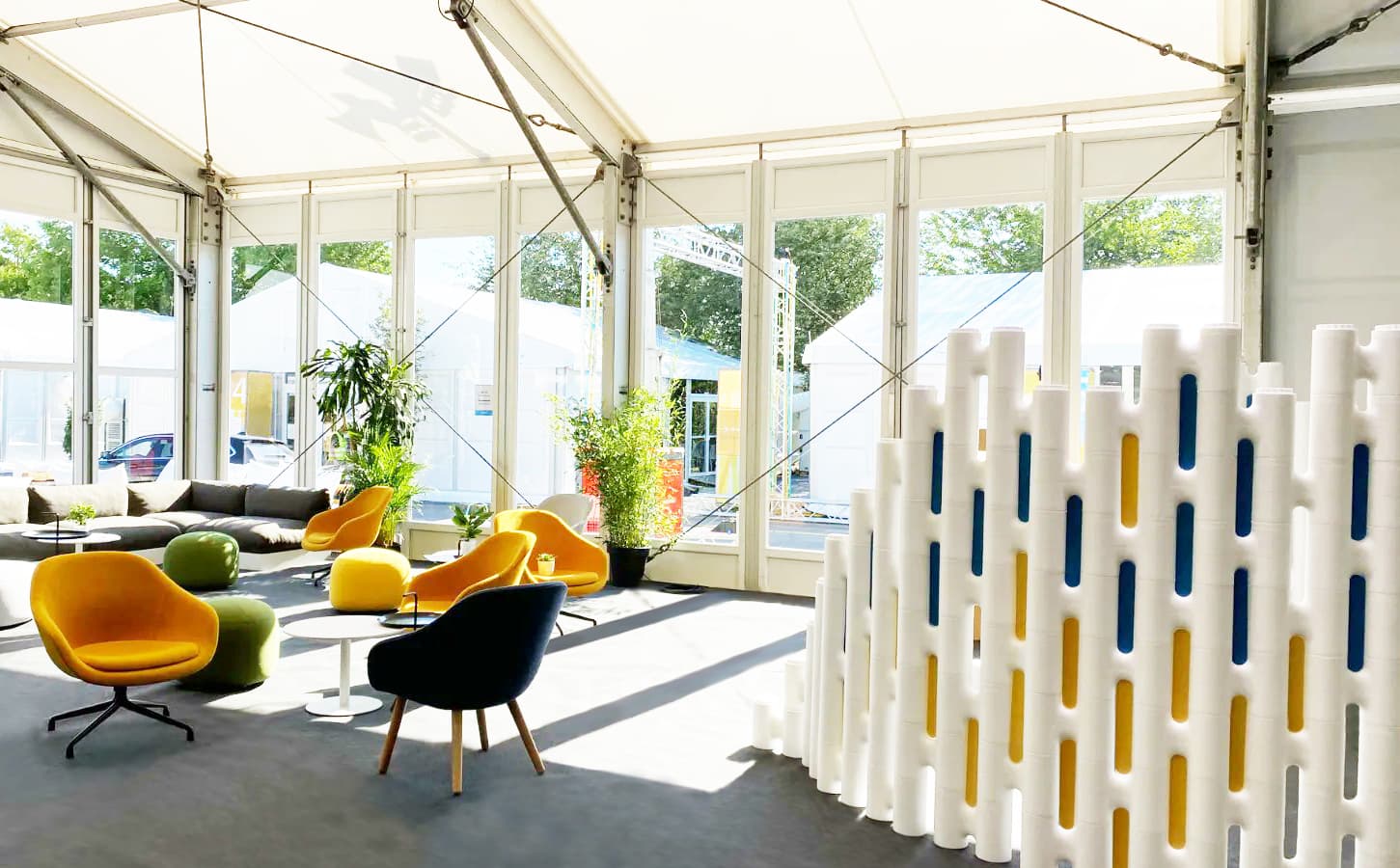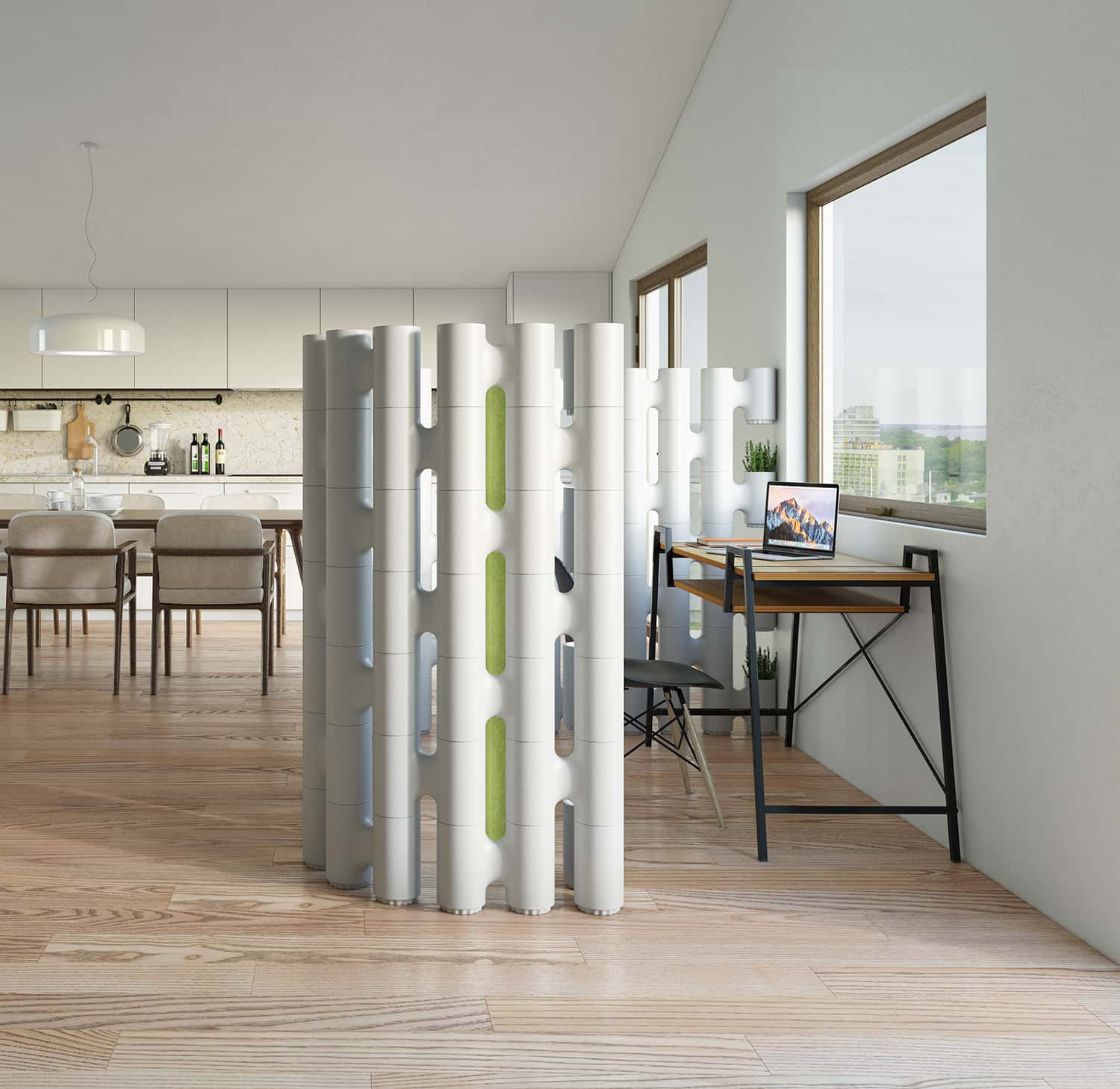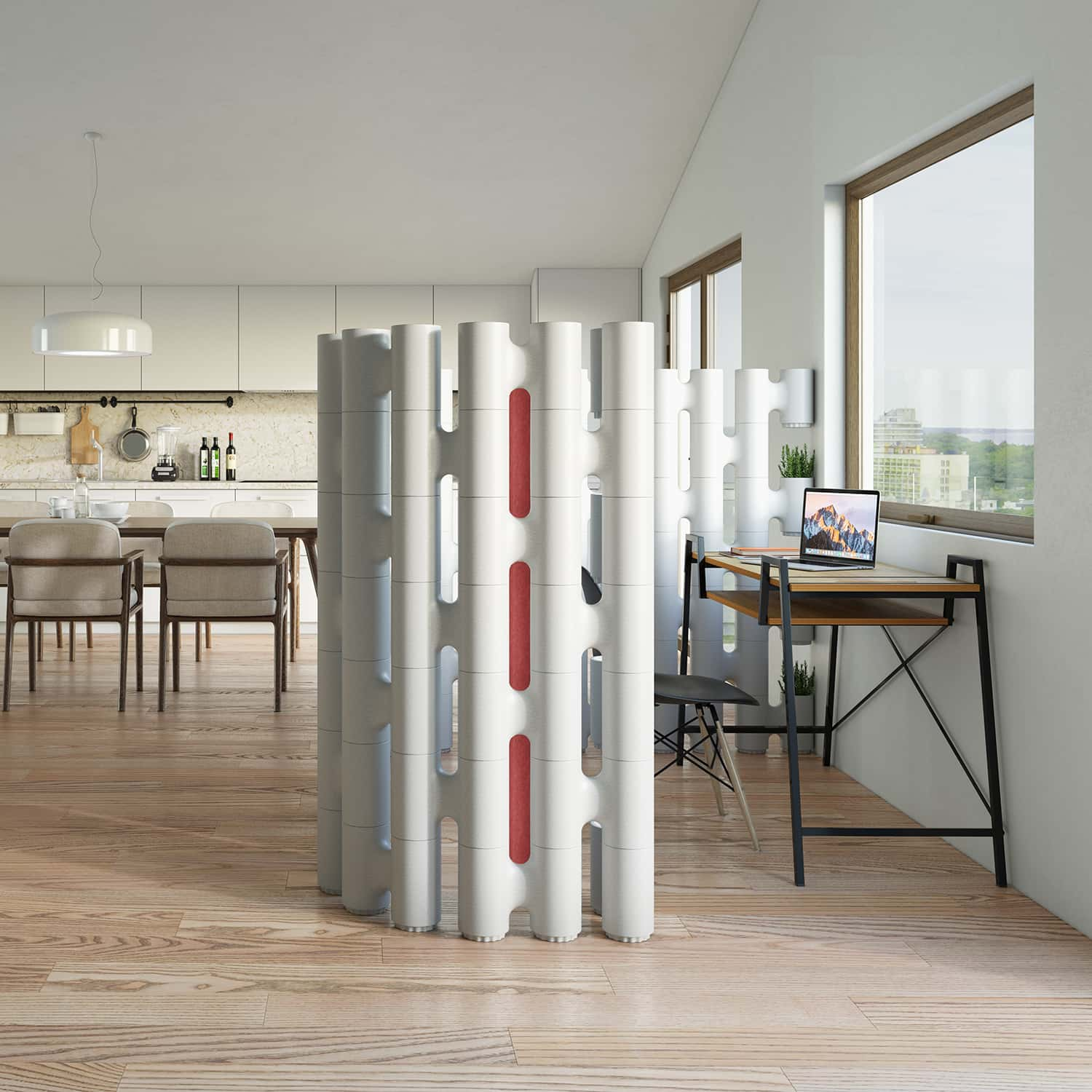 Add your custom color to your LINK screen space divider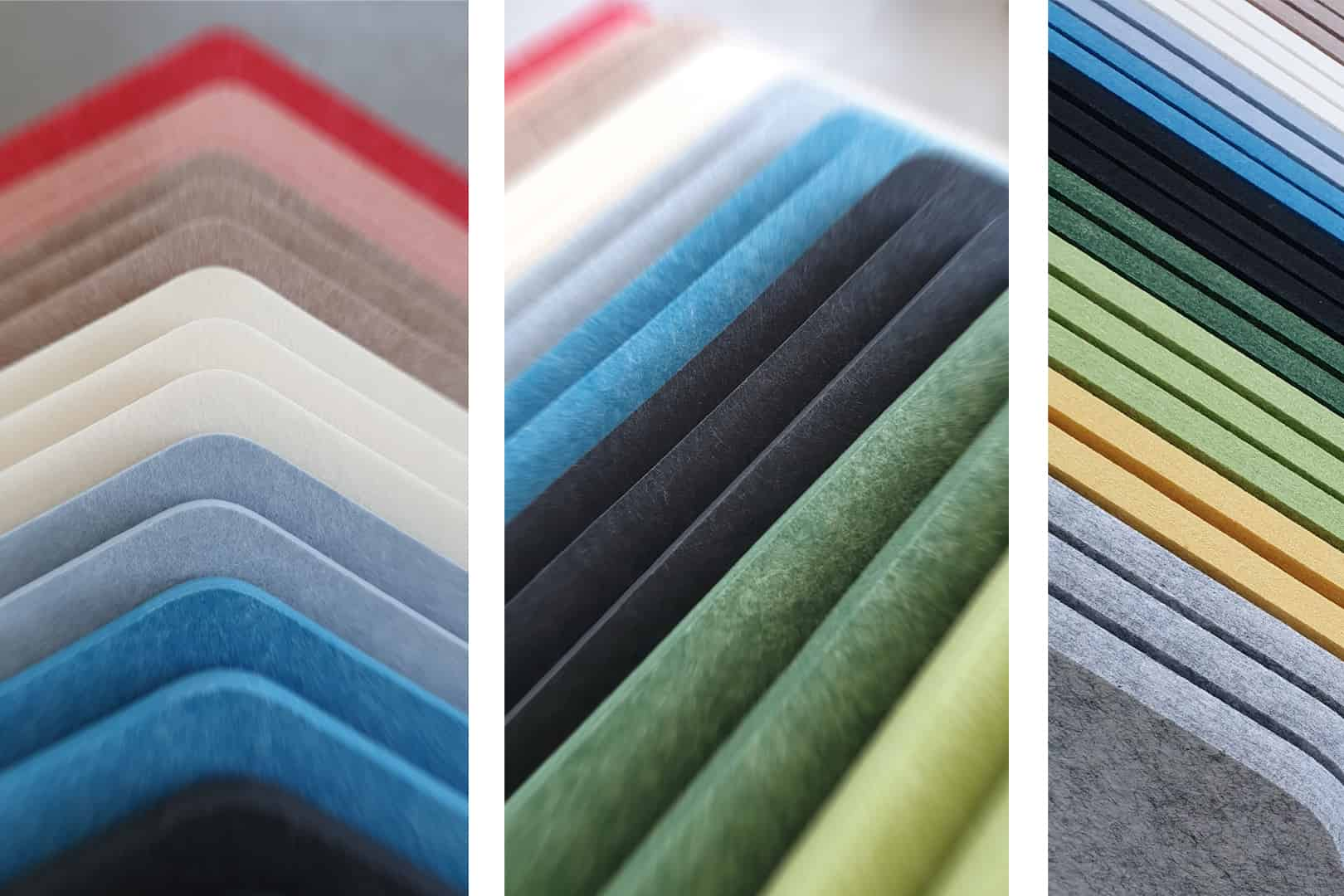 Interior design projects & room divider ideas made with LINK modular and flexible room divider modules


Room divider ideas for offices: the freestanding dividers wall creates this informal meeting pod that can be reconfigured anytime. Grey Group, Melbourne.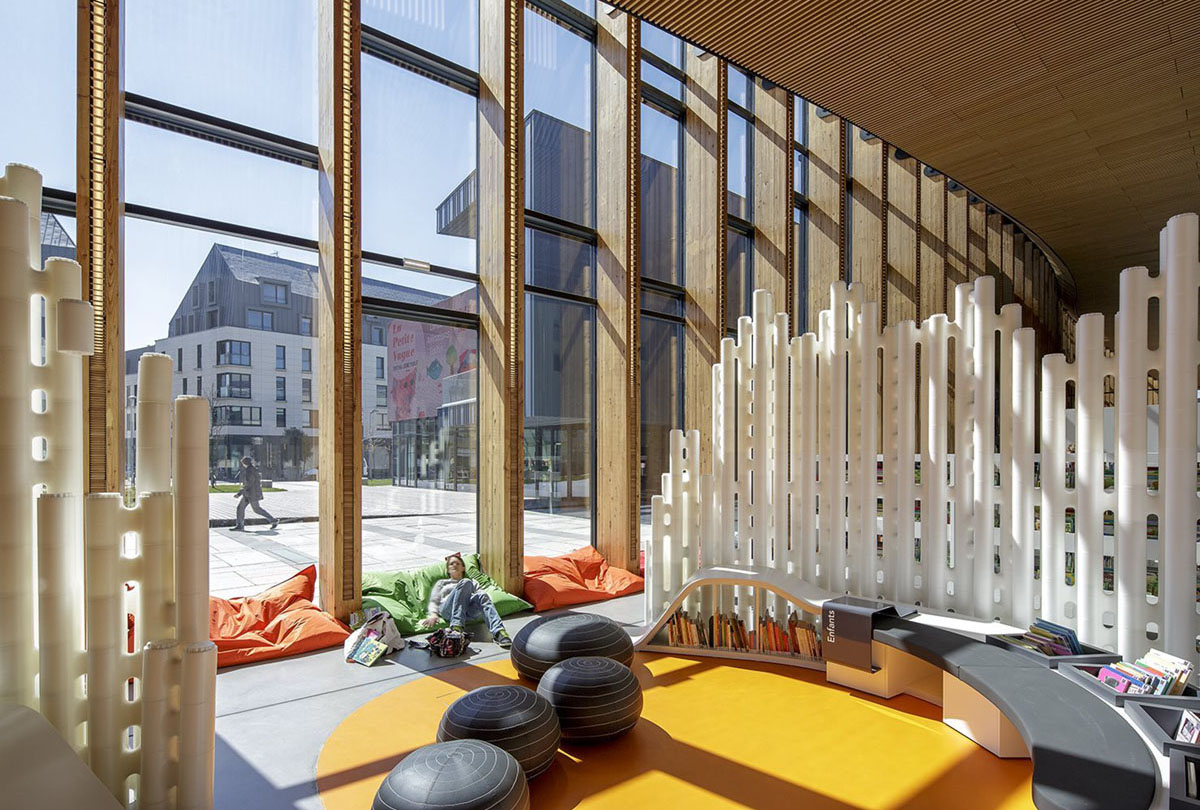 Room divider ideas for public spaces:  Screen dividers for rooms at Saint-Malo Mediatheque, France (Tecno). Create a reading zone and chillout area at Saint-Malo Mediatheque, France (Tecno).
Screen divider for rooms at Saint-Malo Mediatheque, France (Tecno).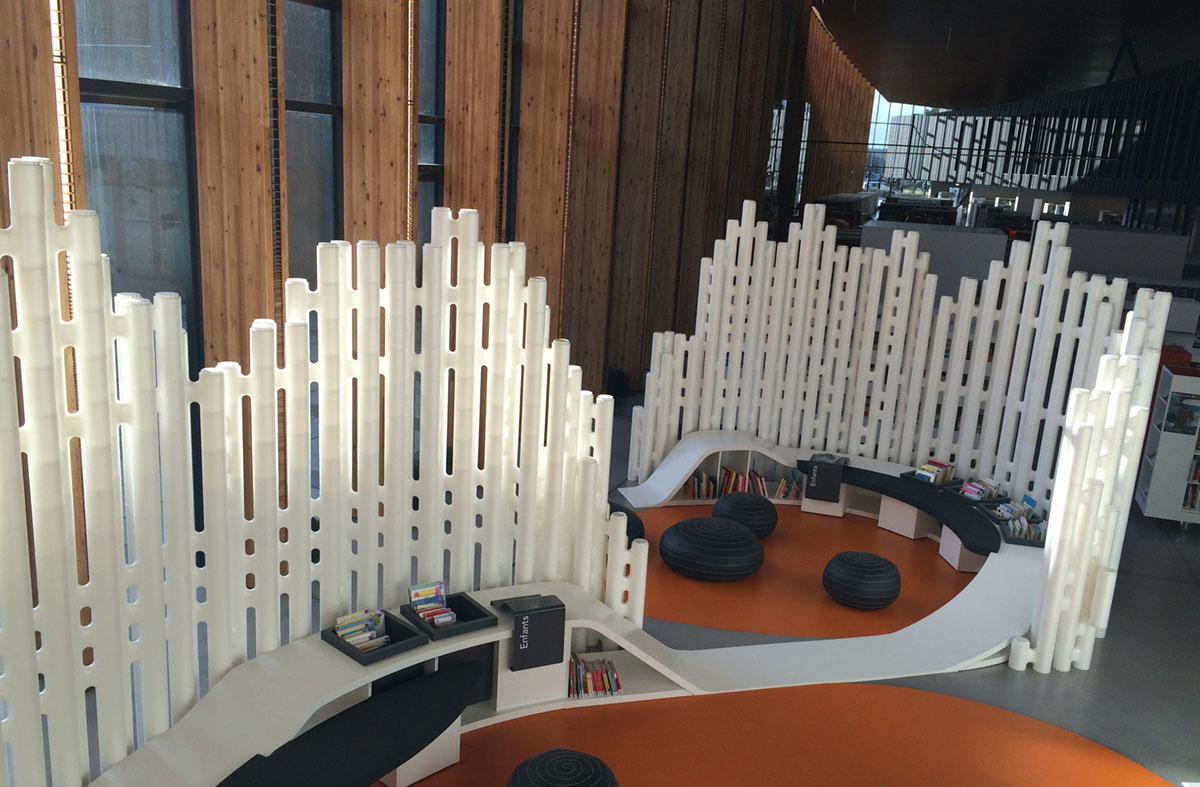 Room divider in Saint-Malo Mediatheque, France.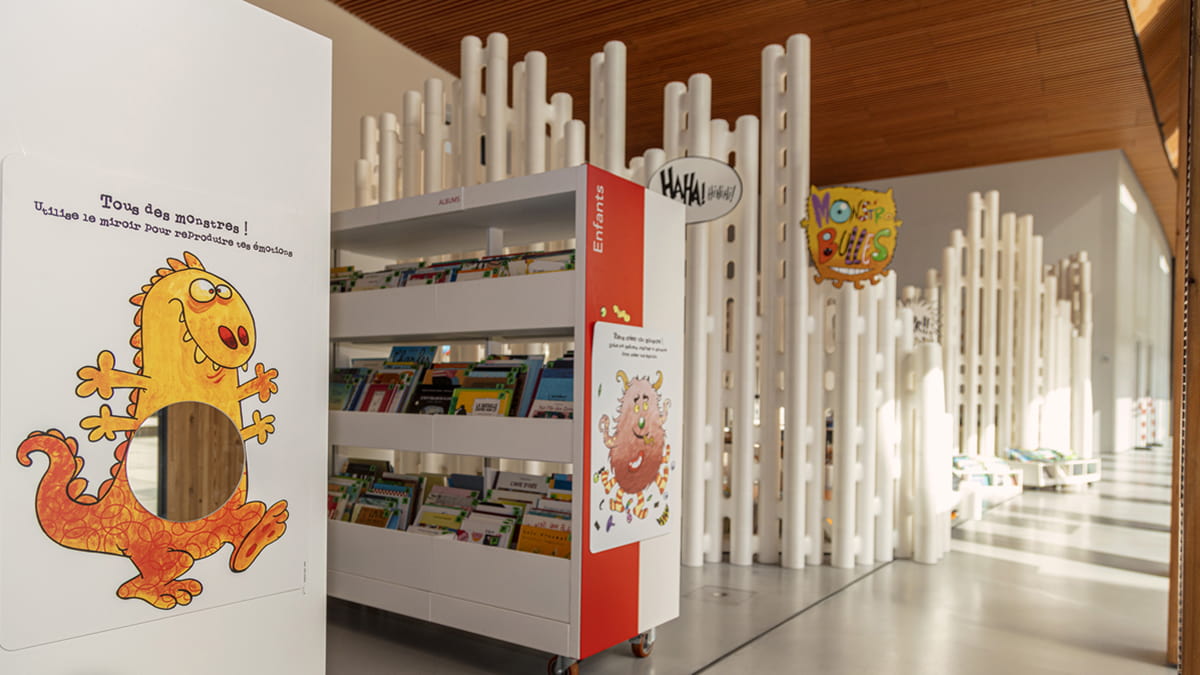 Fresh and modern room divider ideas for exhibitions: divide a big room with these freestanding partition system. Exhibition design at Saint Malo, France.
Room divider ideas for events: Create various work areas, team zones and partition walls in an open space area: these temporary screens and room dividers were created for a workshop event for Mercedes-Benz in Germany.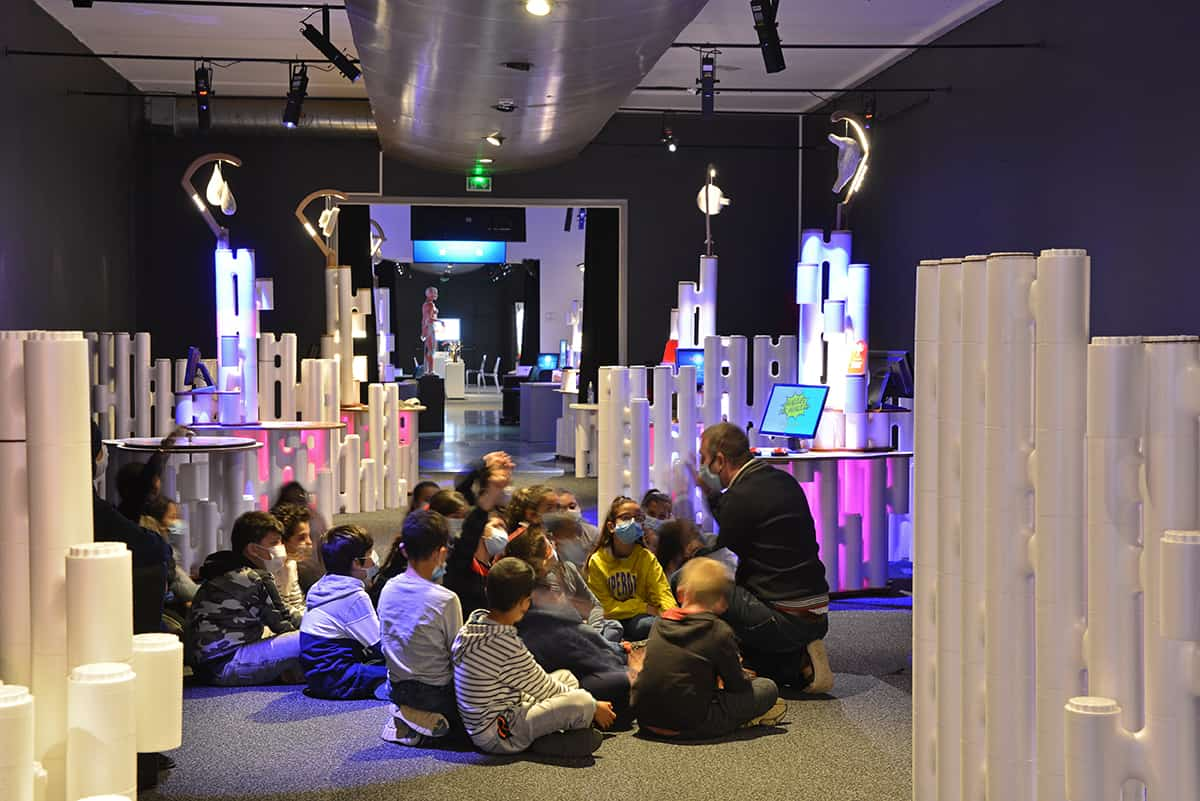 Room divider and partitions for museums and exhibitions: Science Pavilion in Montbeliard, France.
Room divider ideas for exhibitions: The DIY room divider system lets you create anything from custom room dividers, to low tables and high tables.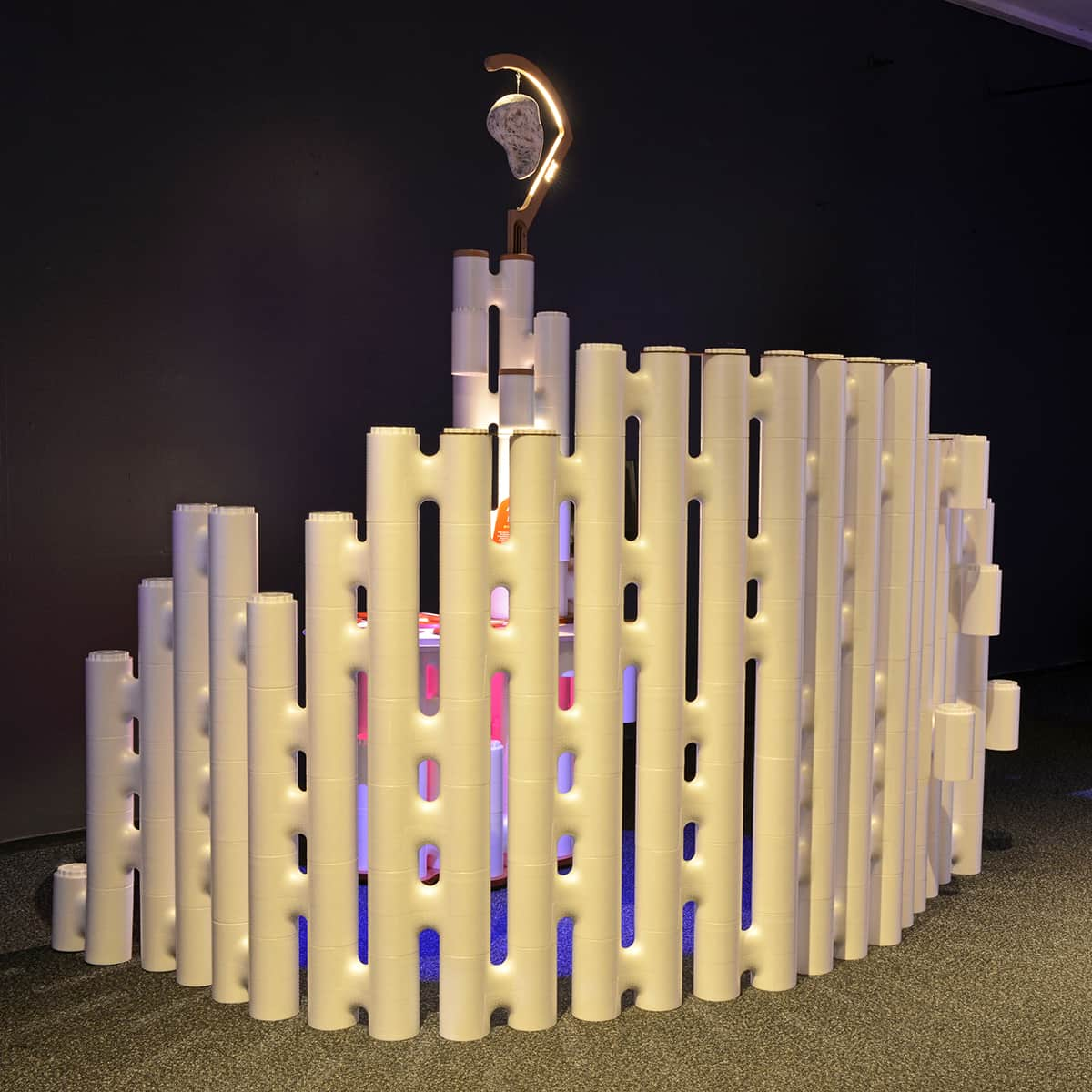 What's behind this screen? The freestanding room divider is used to create a small workshop pod within the museum's exhibition space.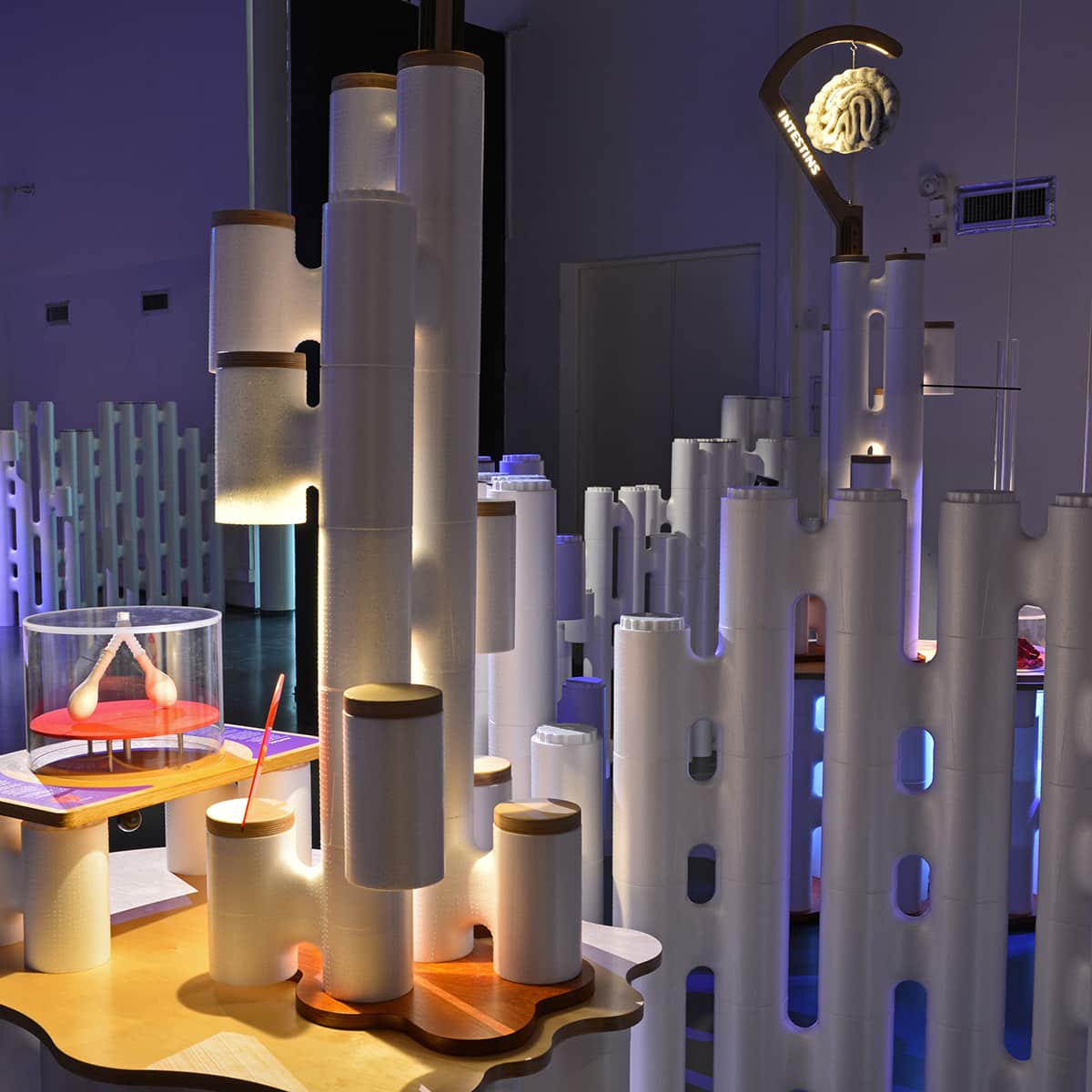 Custom made modules: light bulbs are placed inside the LINK modules to create a cylindrical spotlight.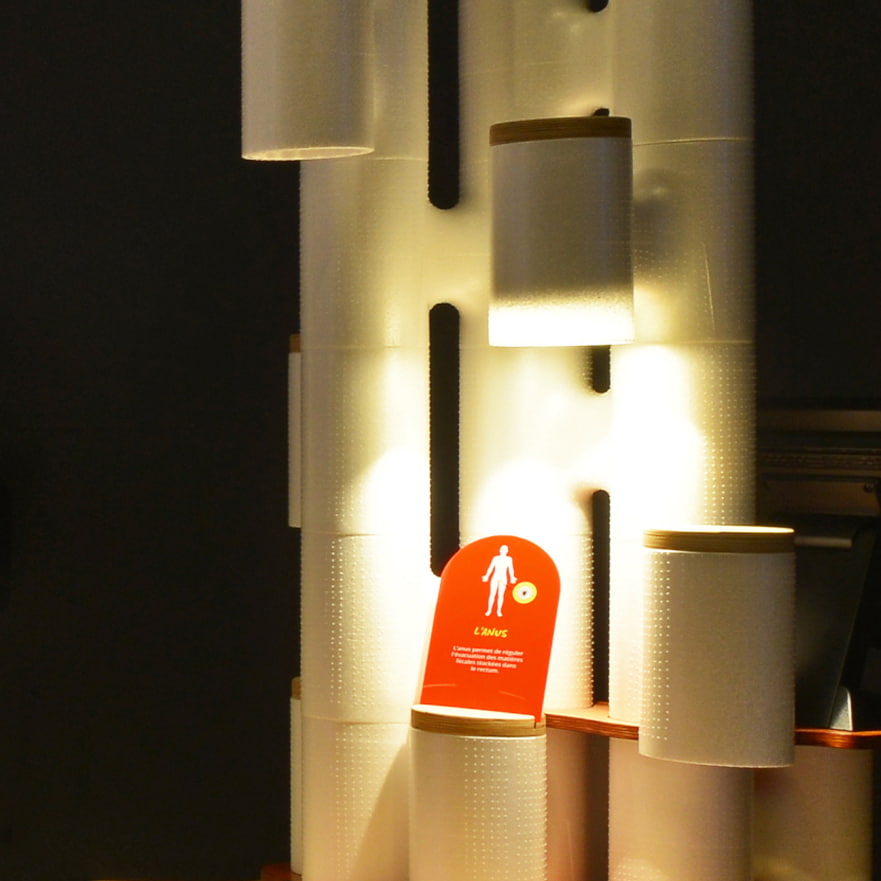 Urban Jungle - interior design ideas for offices, event, exhibitions and public spaces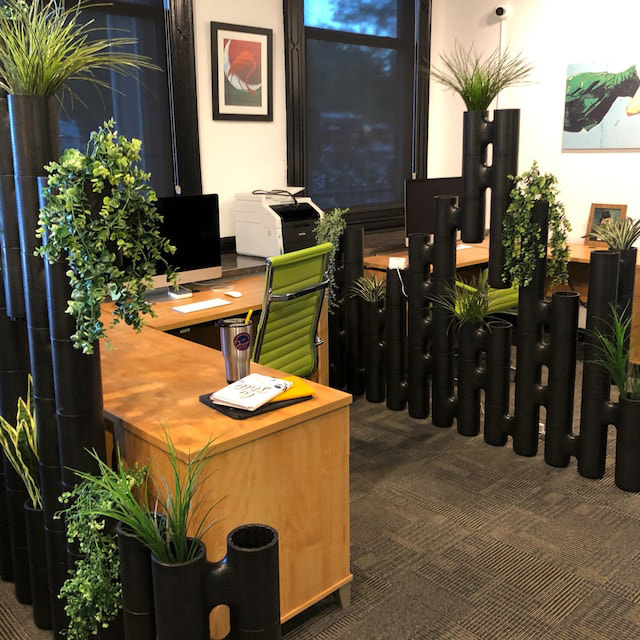 LINK room divider system in black with some green plants are used to separate desks and work areas at the new office of The Marketing Blender, Texas, USA
Pictures below: Modular partitions and screen divider ideas in white - projects by Oopenspace, Perth, Australia
 
 Room divider ideas for green offices and open spaces.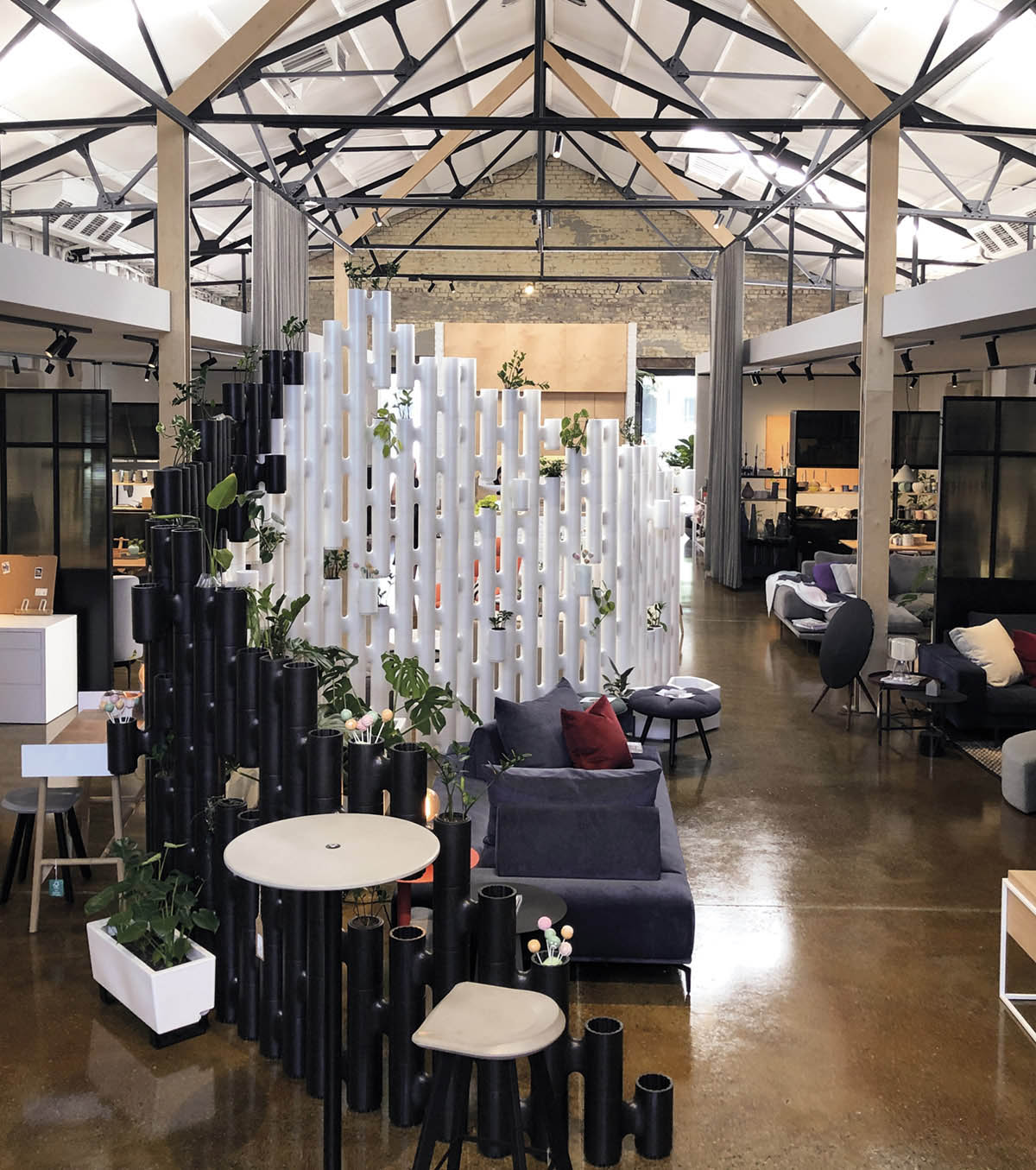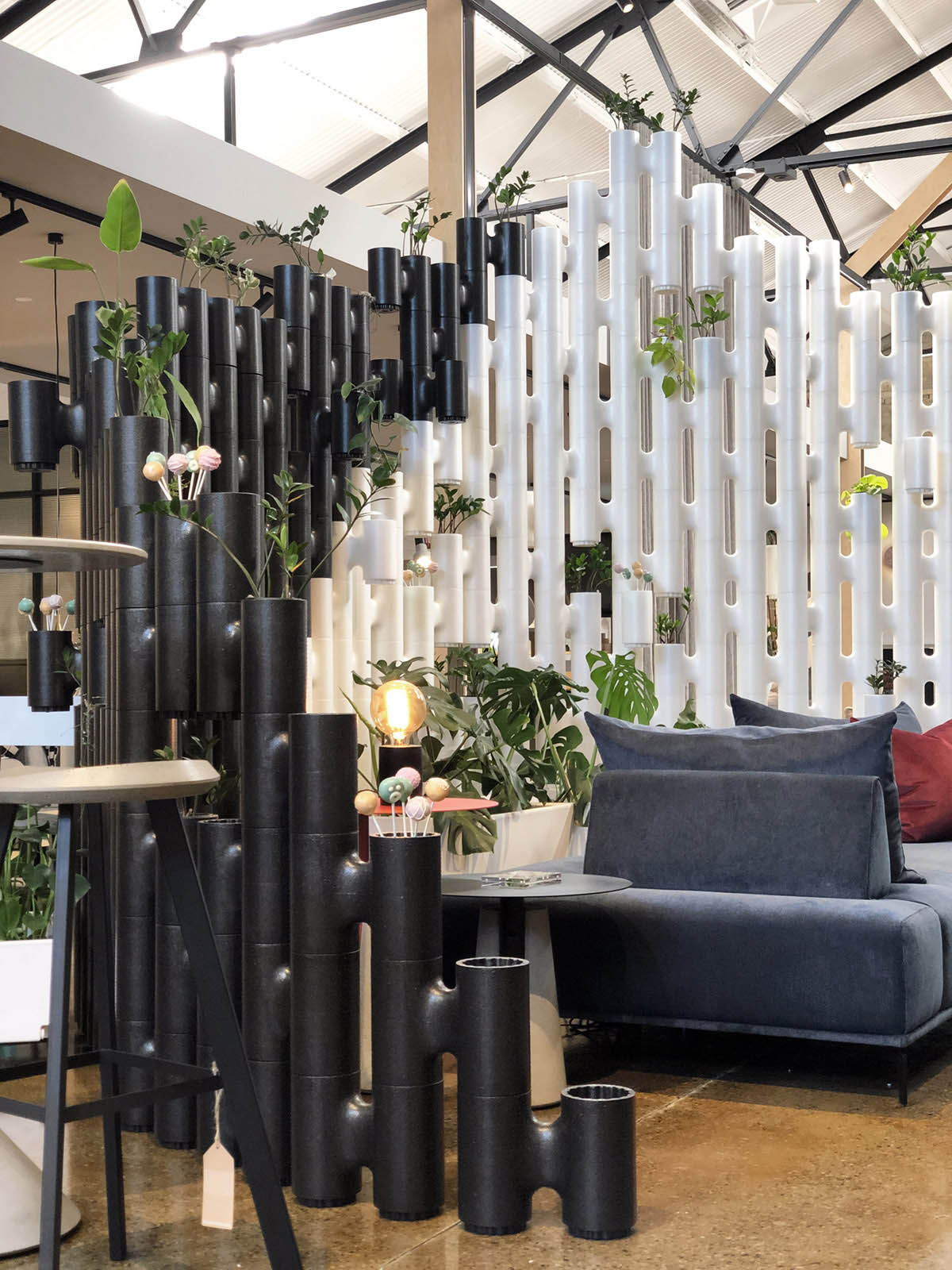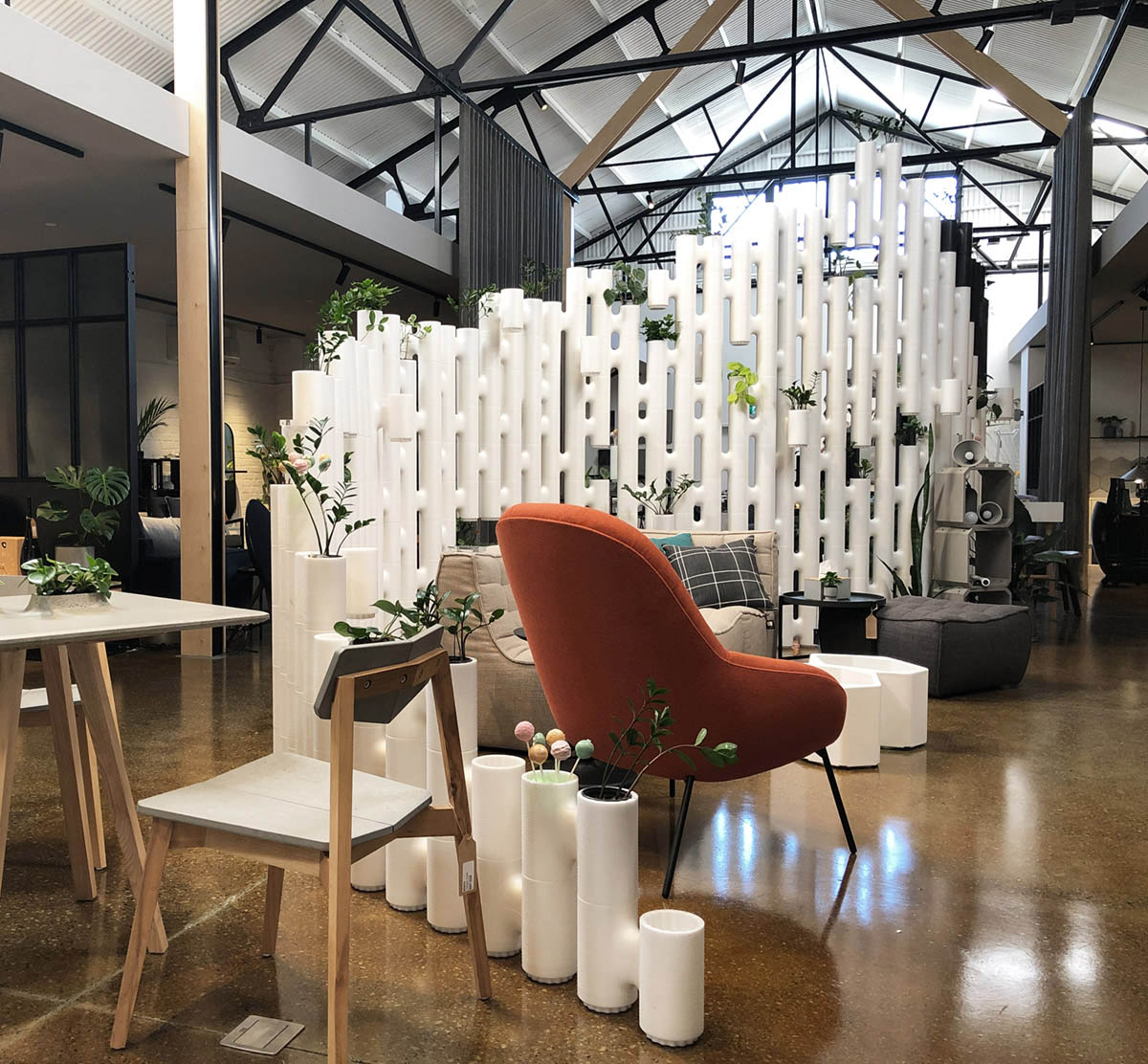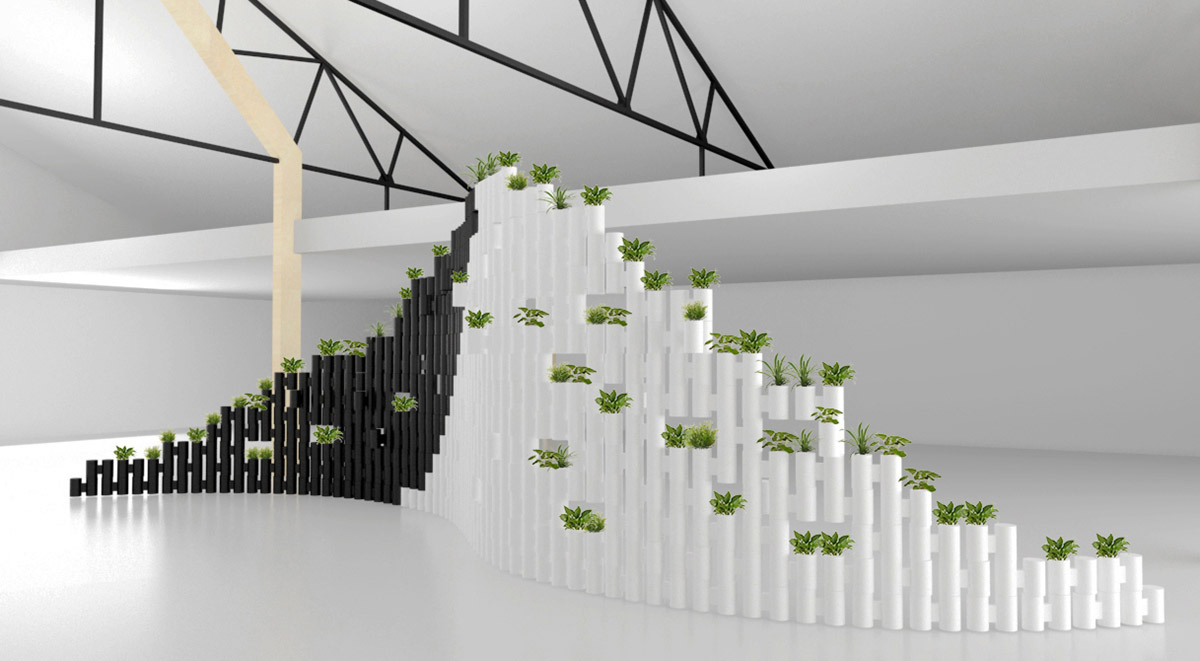 How to divide a big hall: interior design by Oopenspace, Perth, Australia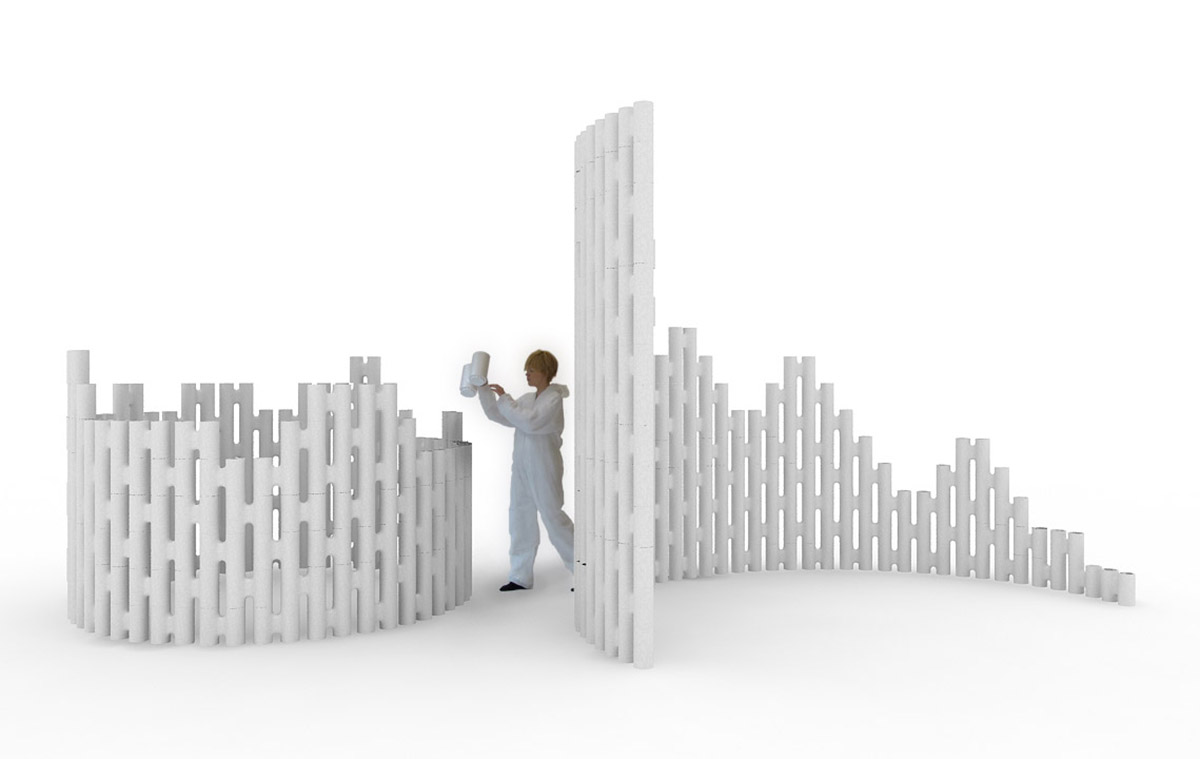 LINK is easily set up by a one person and is the perfect solution for dividing open plan office and co work spaces.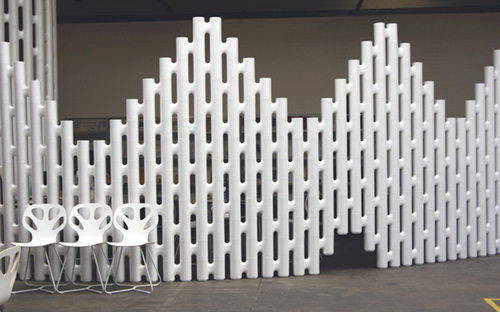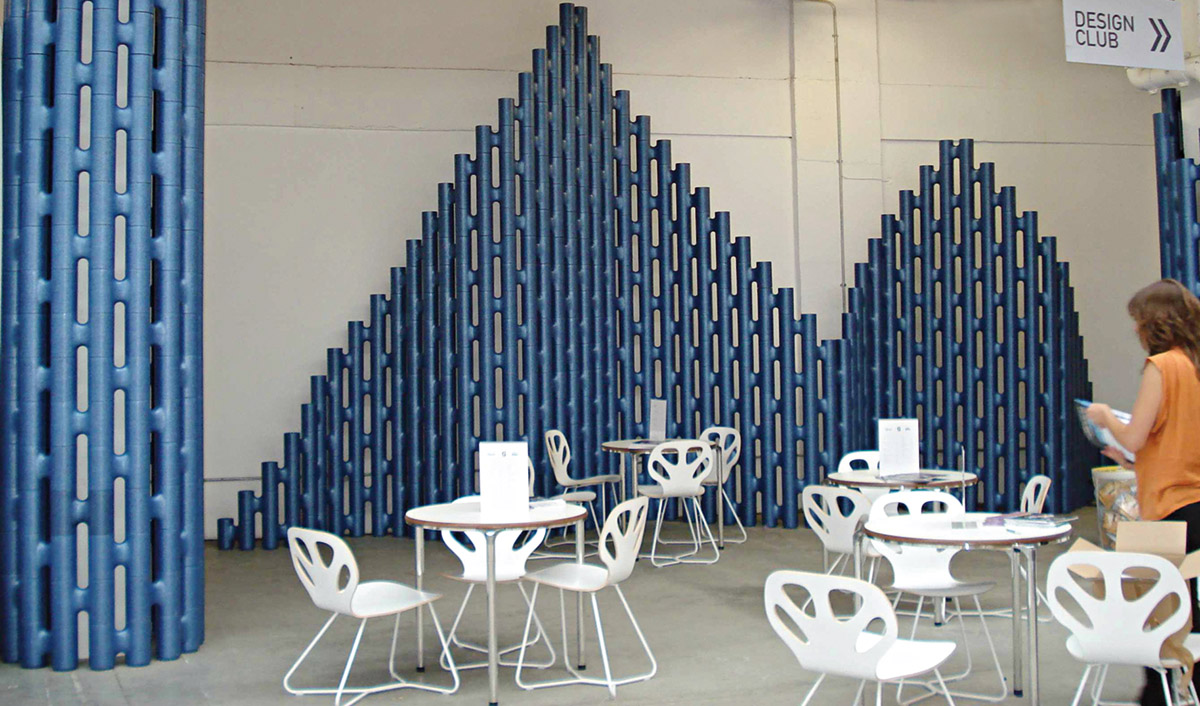 Temporary room divider ideas for events: Flexible partition for private press area and design of the bar and catering area.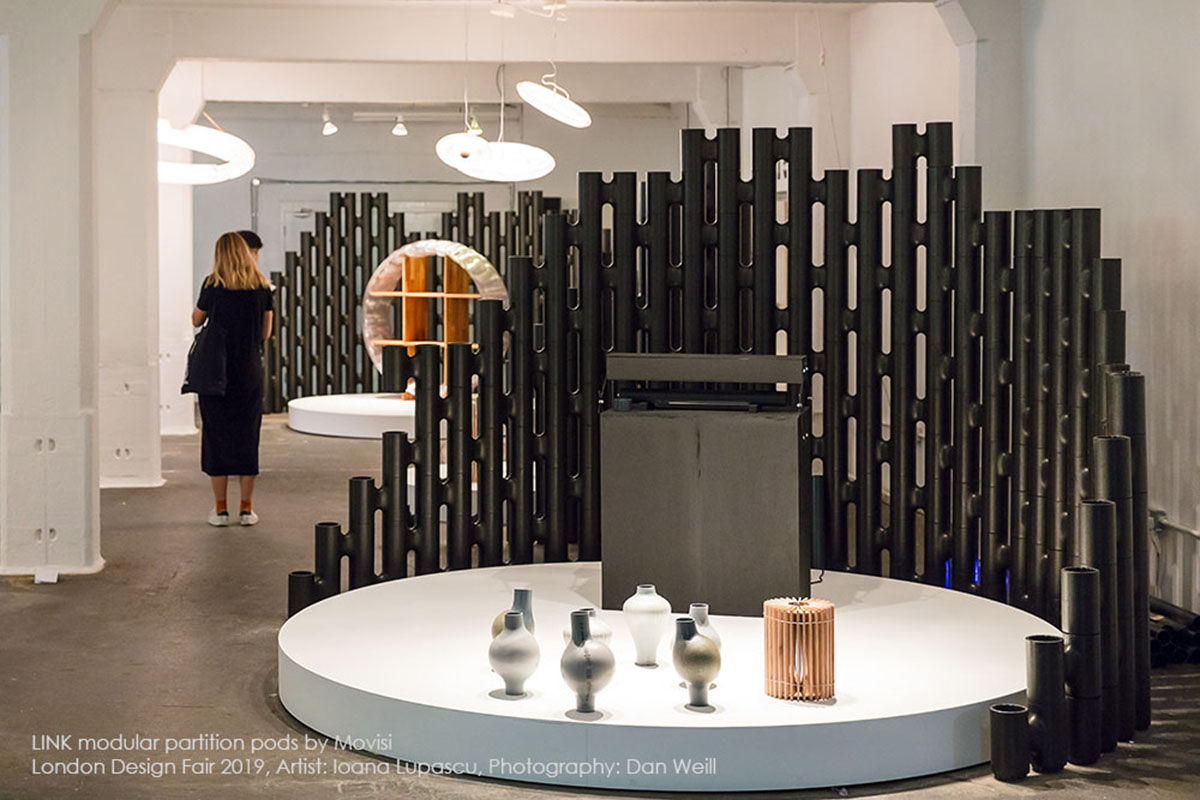 What's behind this screen? Black room divider modules are used to create unique and stylish exhibition pods.
LDF London Design Fair 2018, "Beyond the Chipper". Exhibition concept: Ioana Lupascu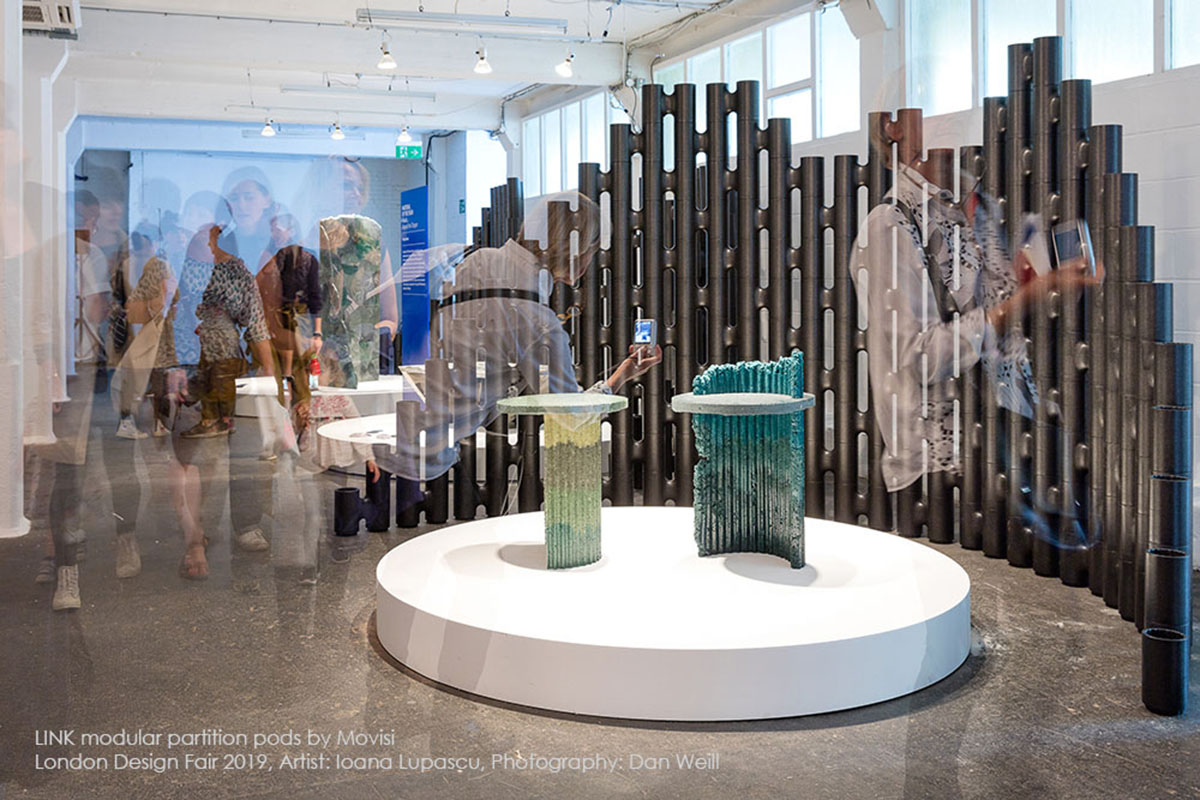 Room divider ideas for events and exhibitions: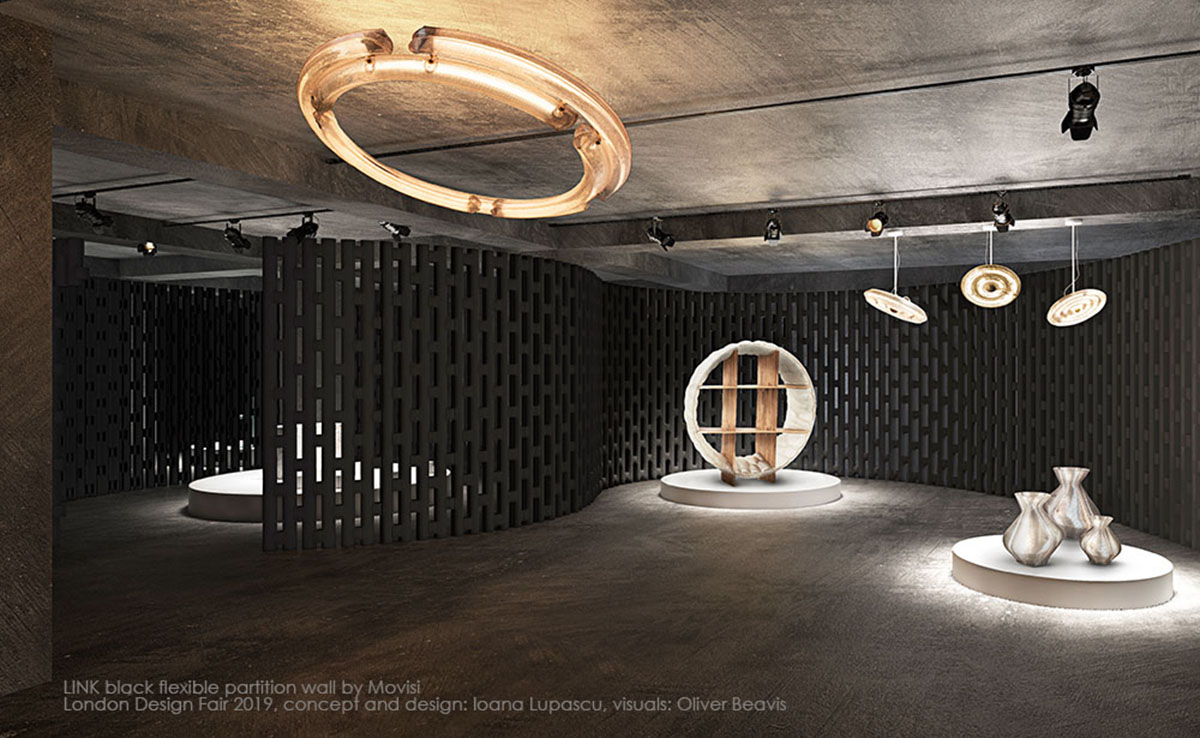 LDF London Design Fair, "Beyond the Chipper". Individual exhibition pods.
Exhibition concept: Ioana Lupascu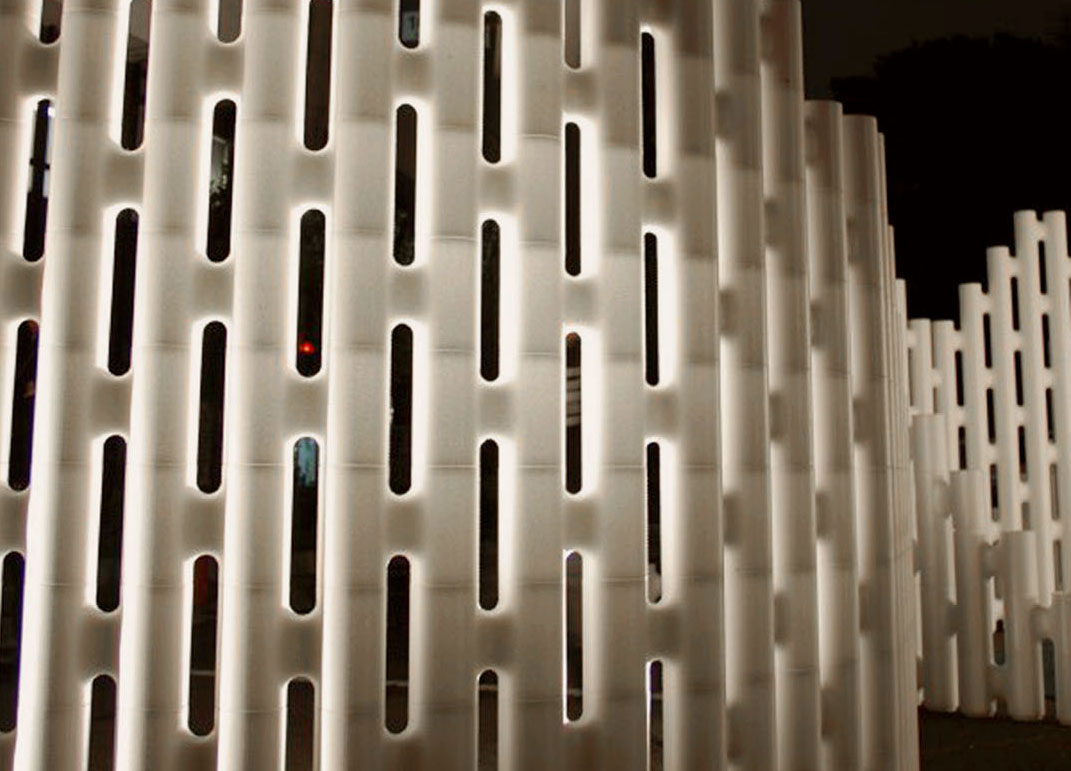 Designing a booth for a trade show.
LINK is a free standing office partition which is also used to create great looking trade show backdrops.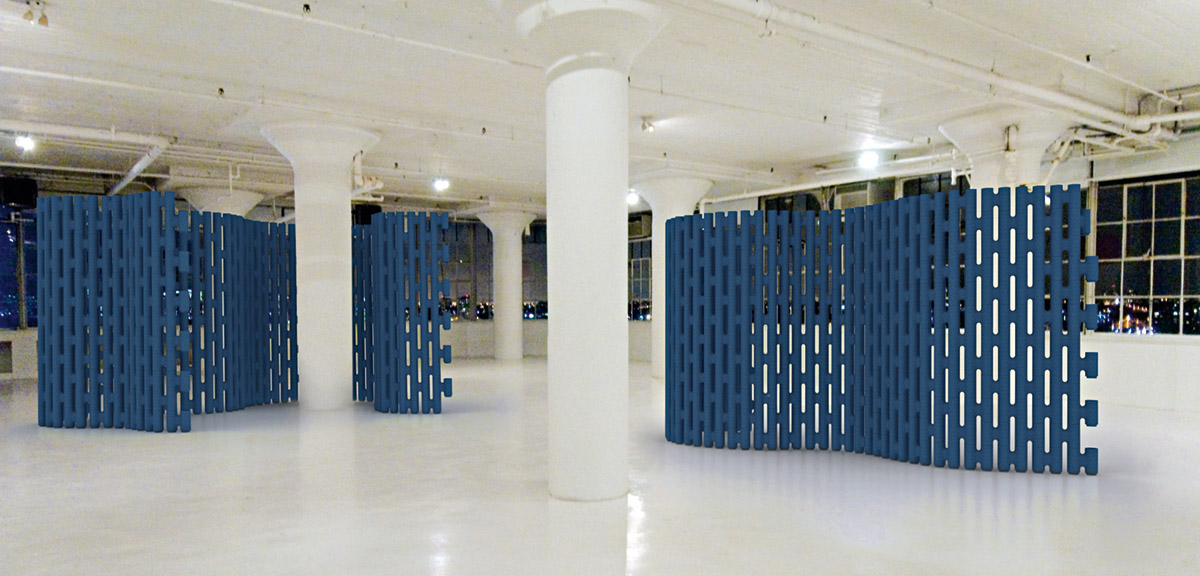 How to partition a big hall.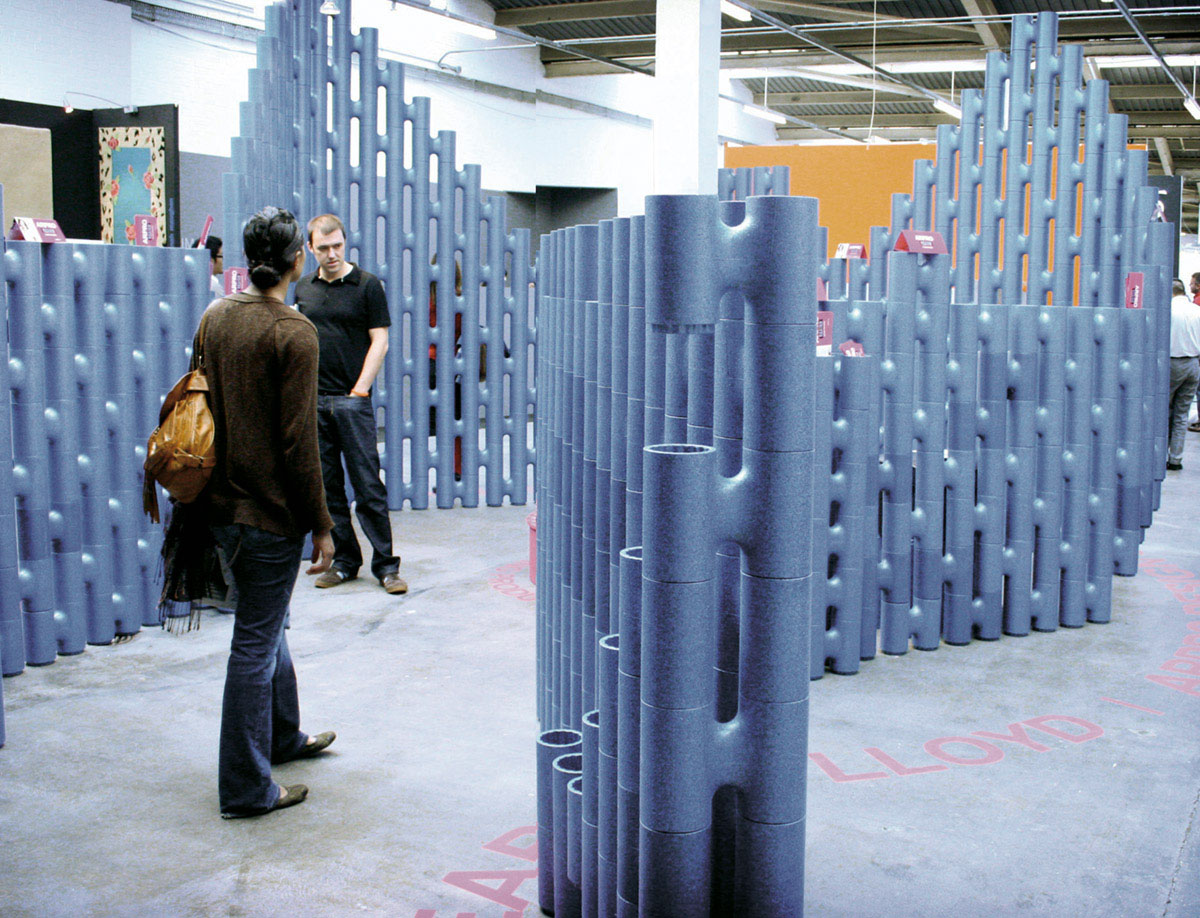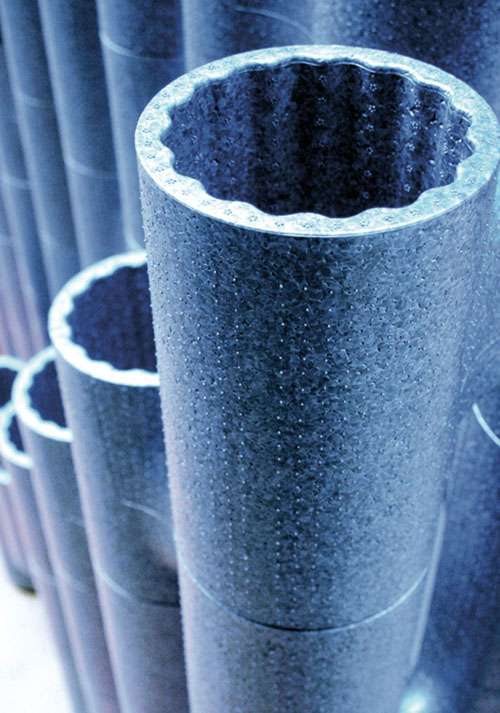 Design Fair London, UK. Designing a booth for a trade show.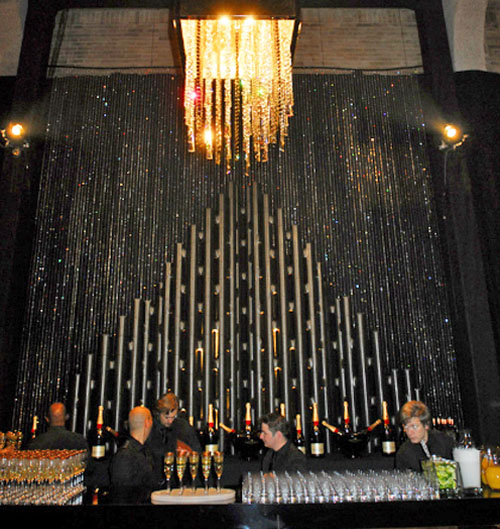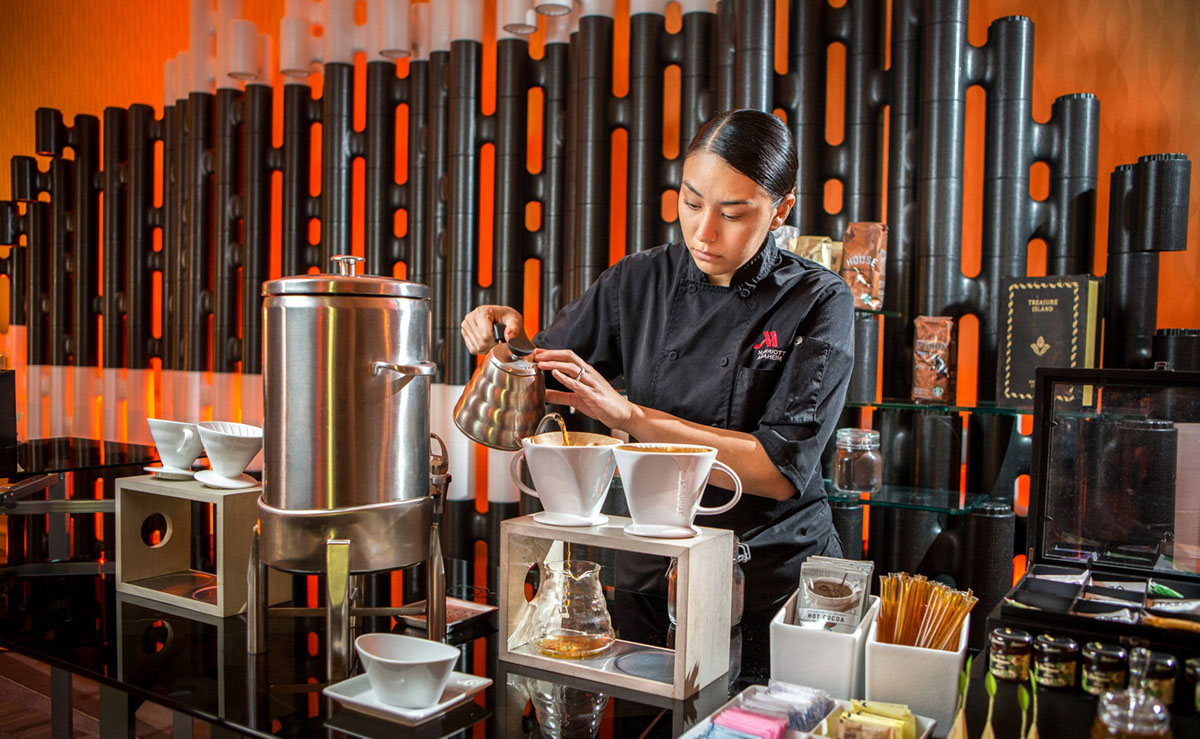 British Fashion Awards, with Swarovski, London. Free standing temporary walls.

Room divider and acoustic wall panelling idea for a corporate canteen and lounge area.

Project: ICFF, New York. Big freestanding temporary meeting room, created to host conferences during the fair.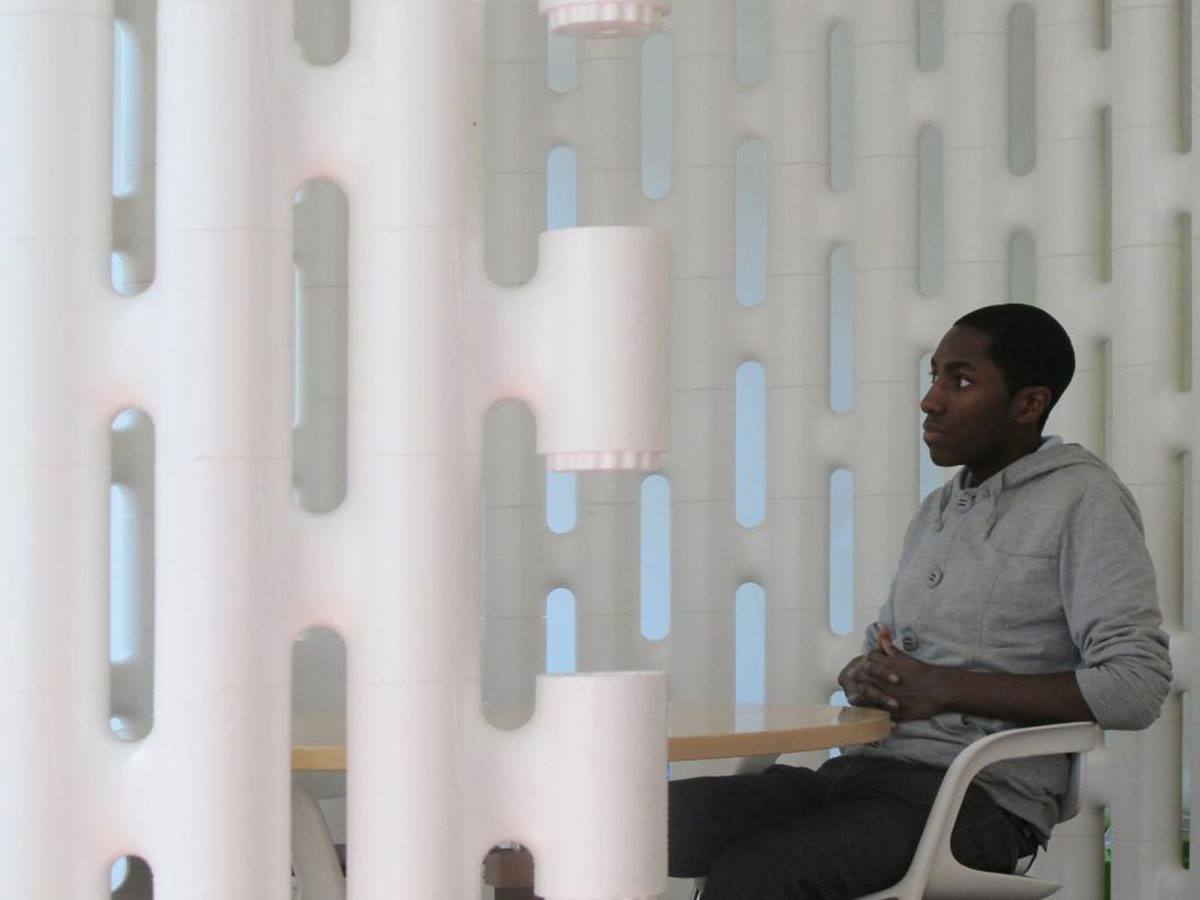 Room divider idea for offices: Phone booth for offices or privacy pods for waiting areas, events and fairs. LINK will always adapt to your needs.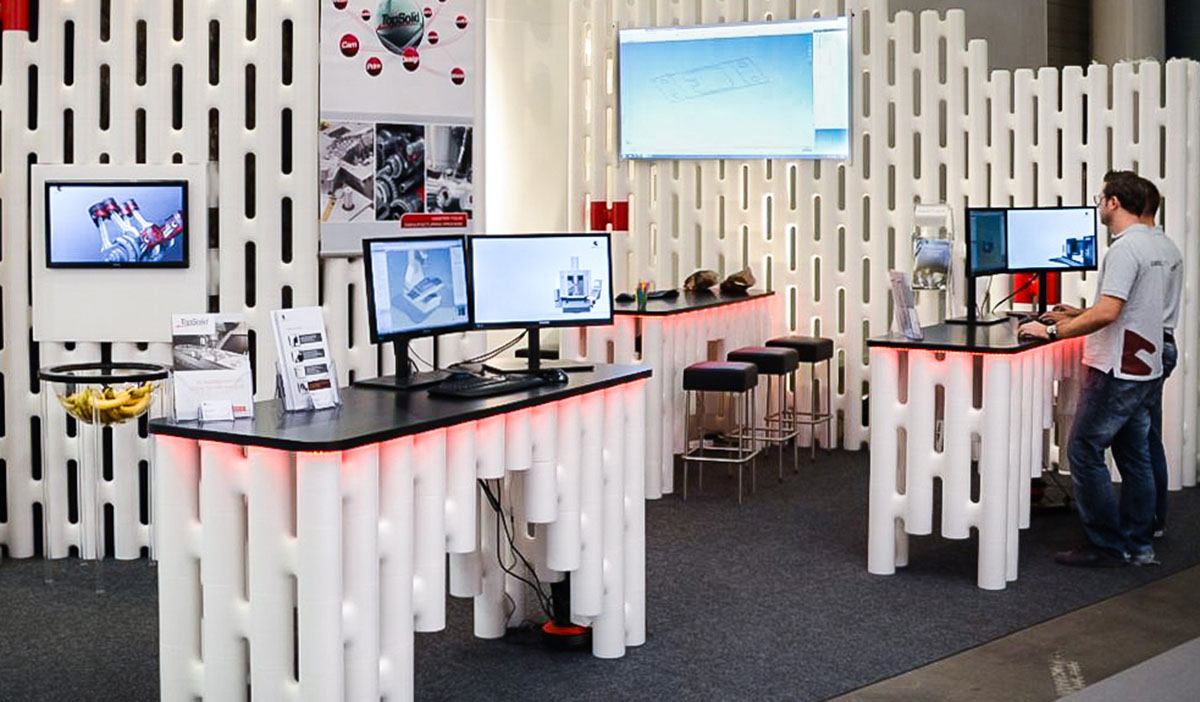 Room divider ideas for exhibition booths: design your custom booth for a trade show: the exhibition stand is entirely designed with LINK, by CADAM solutions AG, Switzerland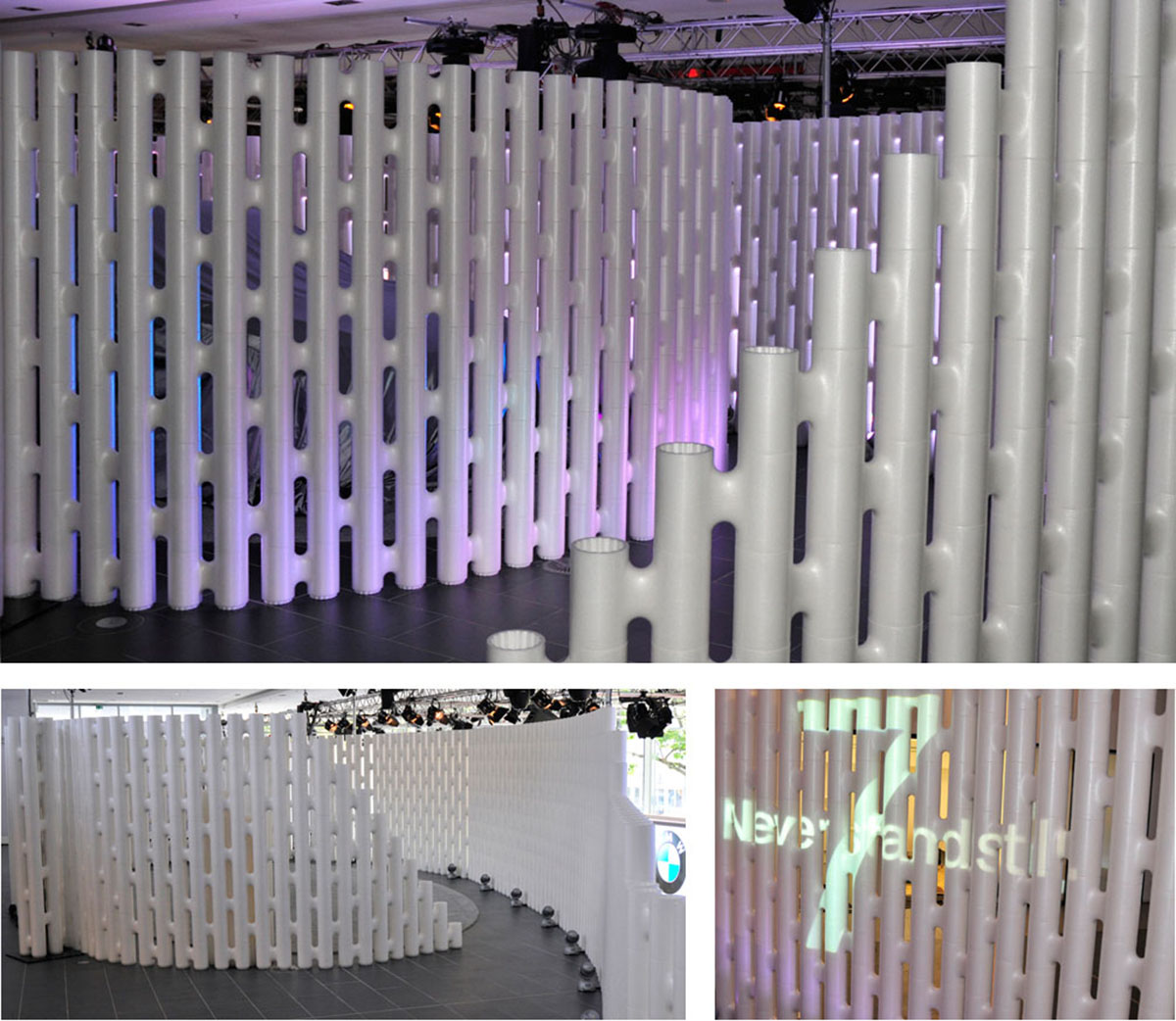 Room divider ideas for retail: Shrouding walkways: create a curved wall for BMW's model 7 presentation.
Room divider ideas for events: LINK helps you to design creative spaces, events and exhibitions.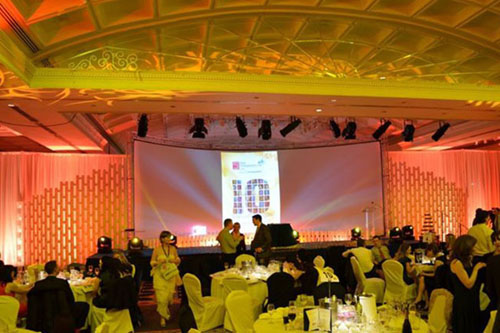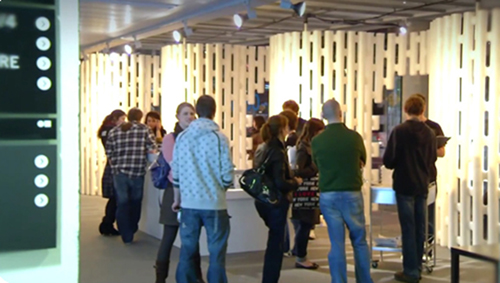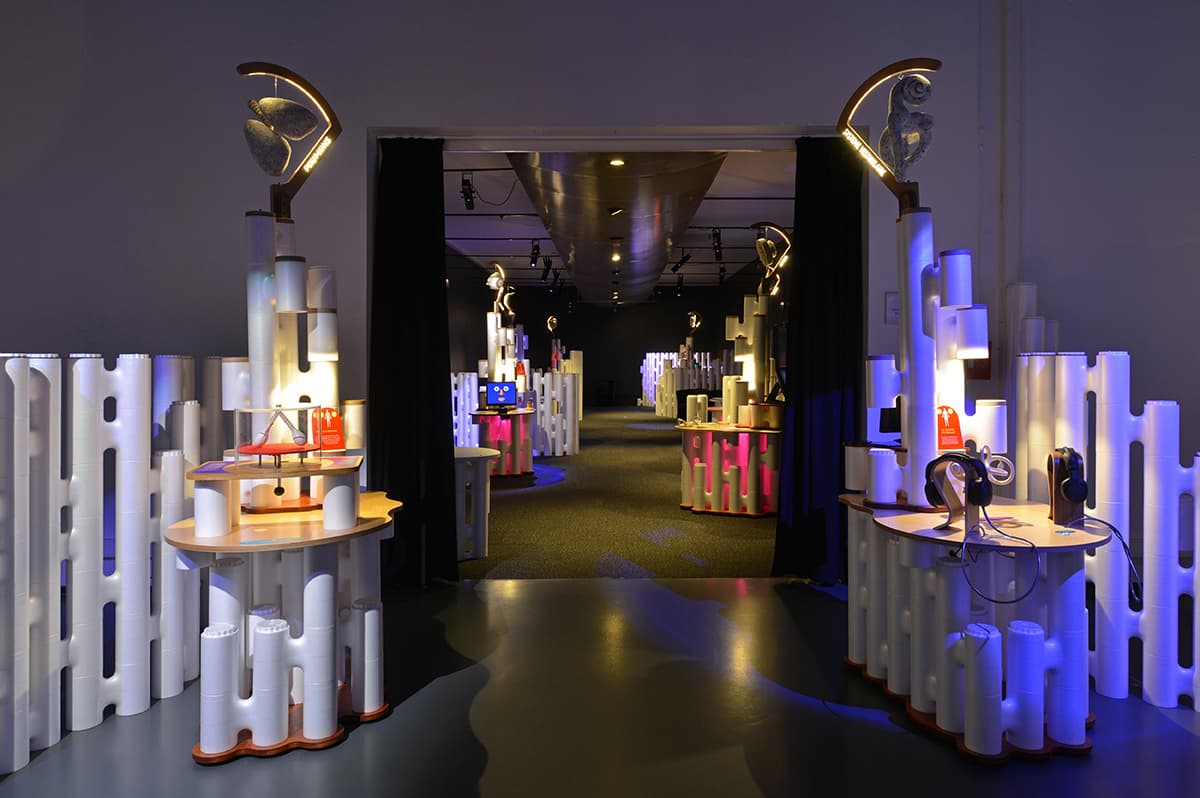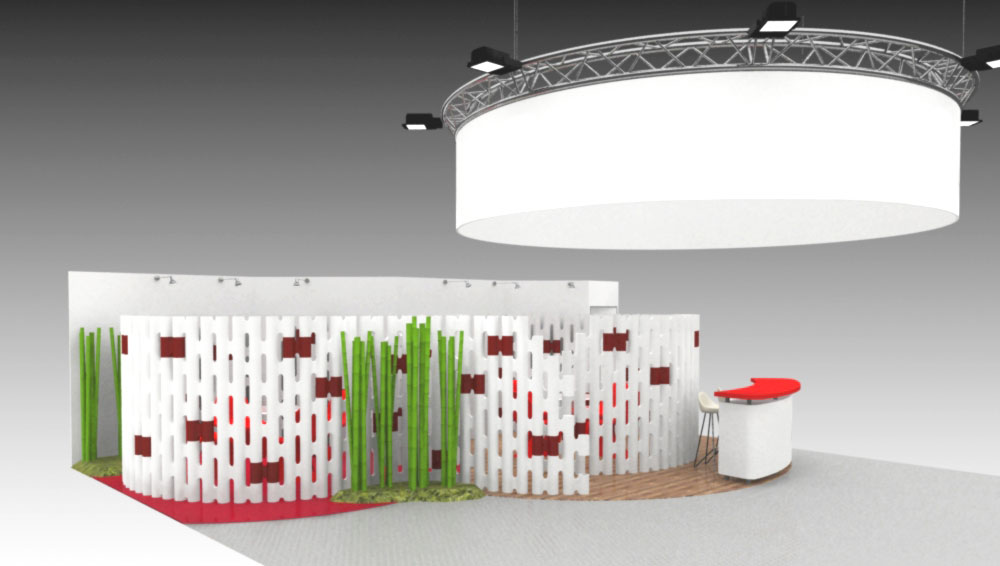 Room divider ideas for exhibitions and booths: This modular furniture system lets you design your own individual trade fair booth that will always set you apart from the rest, while reducing costs for building the stand: no special staff needed to build the stand, quickly installed, no waste is generated before and after the fair. Simply pack the lightweight modules back in the box and reuse them for a different interior setting, e.g. as a decorative room divider in your office or home office.
 Room divider ideas for office: A modern black room divider: a round meeting pod created with 756 LINK units. Ideal for creative offices and open-plan offices.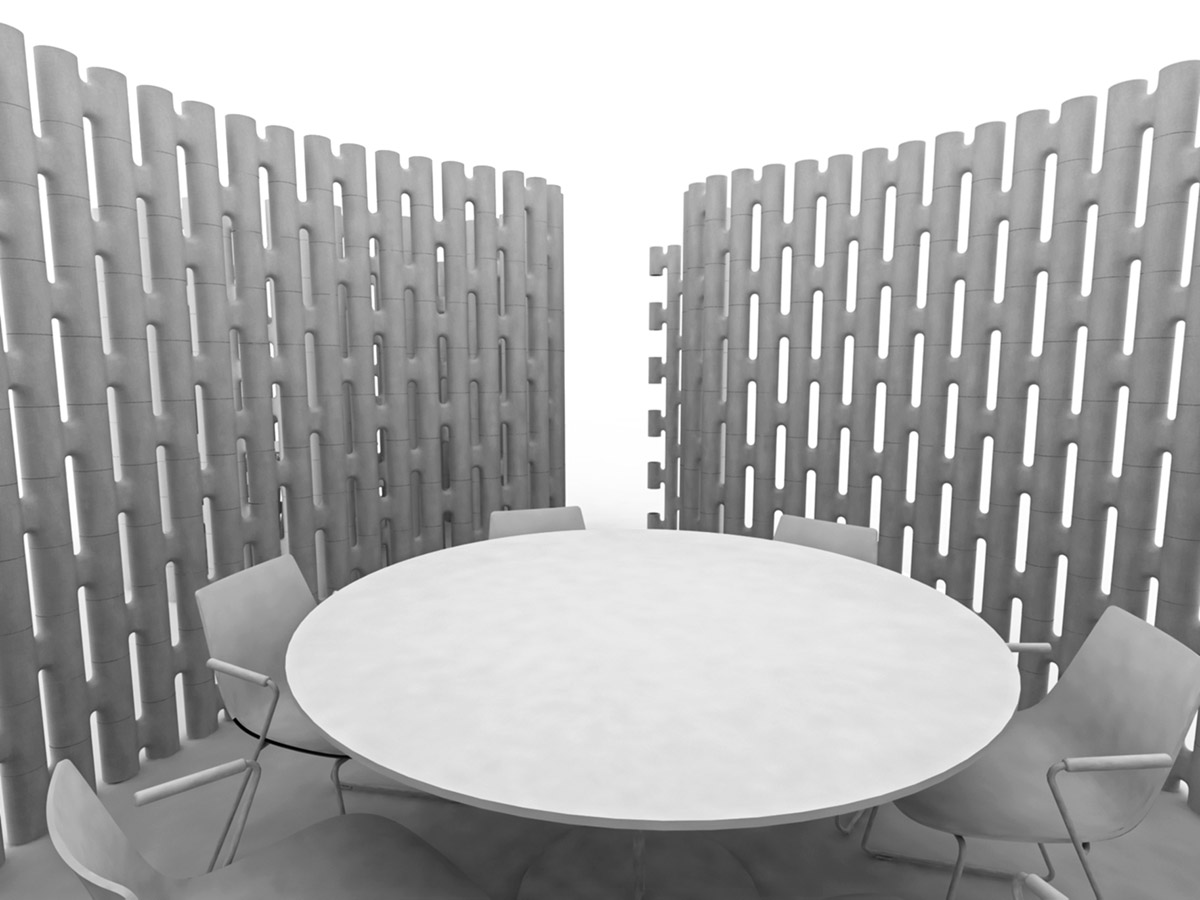 Round office pods and curved walls.