versatile, and inherently durable, Movisi furniture can go anywhere with anyone, for a lifetime. Prominent clients include Google and Ferrari, who showcase the designs' modular elegance and snappy ingenuity.


Our vision: flexibility, adaptability and sustainability are key
"Ever bought furniture for your office or home, then after a couple of years your life or working style changes and it doesn't suit your needs? We believe furniture should adapt and grow with you," says Natascha. Their furnishing lines have "a strong emphasis on playfulness and simplicity, which is in the Movisi DNA." Individual elements are clipped together without tools and can go from a child's playhouse to a wall shelf in a day.
More than just a pretty face, Movisi designs have the substance of sustainable, fair production: a method of locally manufacturing a single material, ARPRO expanded polypropylene, completely free of noxious additives.
The resulting furniture is lightweight – it's about 95% air, typically weighing less than a pound per unit – easily cleaned, and highly adaptable to any home or office space. "Our ambition is to encourage more creative and flexible interiors with products that are 100% recyclable and free from toxins, glue or emissions."

Movisi lines fit "any interior: various areas in the home (as it is waterproof and anti-bacterial, it is also perfect for kitchens and bathrooms), in an office, retail store, or even for a trade fair booth. It's an innovative solution to the way we live now."

The pairing of high-concept design with a recyclable, food-grade plastic foam in individual, hardware-free units distinguishes Movisi from all competitors. Feather-weight Movisi furniture ships in cardboard boxes without any additional packing material, cutting fuel consumption and exhaust emissions.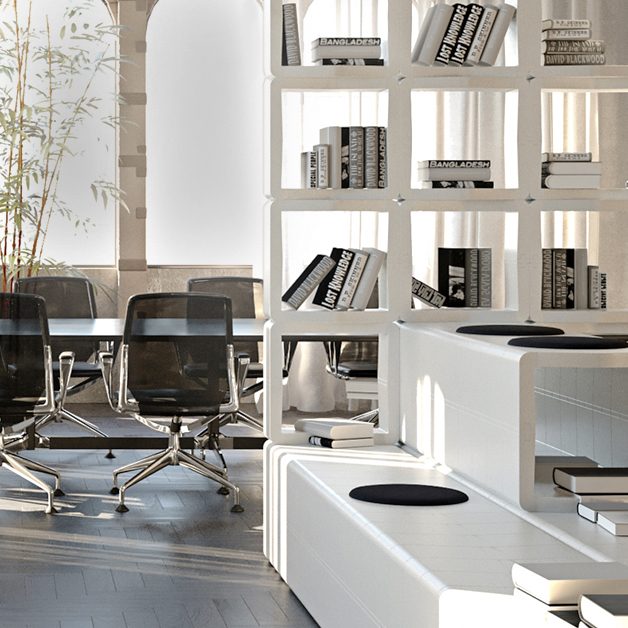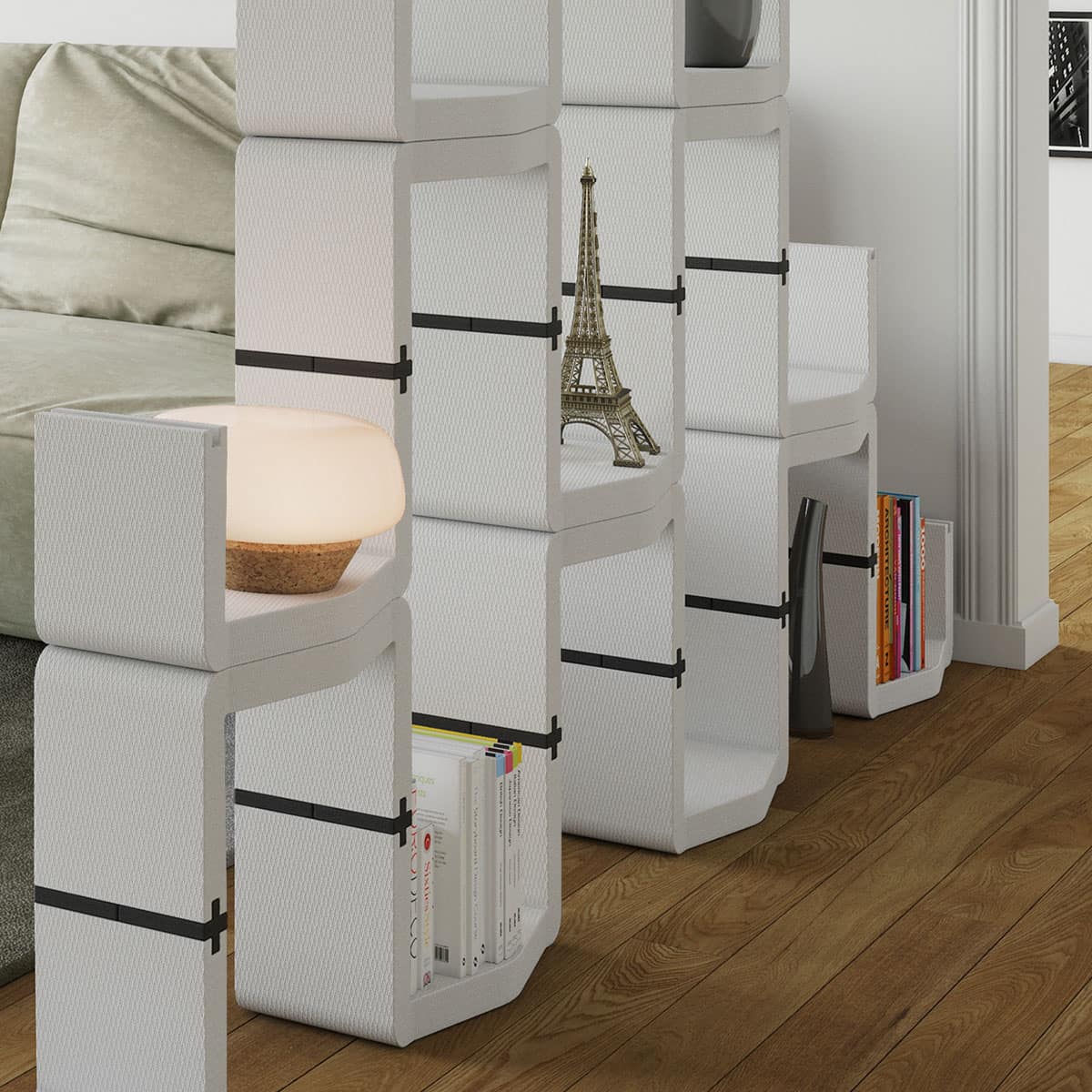 From main office to home office and back when needed: U-CUBE offers maximum flexibility and adapts to the user's needs.
U-CUBE comes as rounded cube halves and BUILD arrives in unique, functional units reminiscent of organic cells, ready to piece together in whatever format the buyer wishes. This versatility is just what's required of today's discerning buyer, one who needs spaces that adapt to his or her changing needs. Natascha and Aleks see Movisi furniture moving fluidly from office to home and all around with a creativity that keeps pace with the user.

When changes are needed 
Adaptability is particularly key for modern workspaces, which must land running when changes are needed. Offices will appreciate a furnishing that can go to a trade fair or a new remote office and back in the span of a few hours – furniture that transports and reforms, cleans and disinfects simply, at the drop of a hat, for any eventuality.