Shopping for new items carefully
Sustainable elements are key, here, as a home's soul includes thinking about the welfare of the world. This could mean finding treasures at yard sales that would otherwise be thrown away, choosing items for their worn history of hands and previous use – things that have a story, for a "living décor." It also means shopping for new items carefully: Does this company produce its wares with fair wages? Does it make an effort to keep emissions at a minimum during the manufacturing and shipping process? Is it durable, so that I won't end up tossing it in a landfill in the next few years? Is it recyclable if it does break? Can I replace single parts instead of replacing the entire piece of furniture?
MOVISI's flexible furniture systems allow you to reconfigure or expand your shelving or partition. Also, you can replace each unit individually, meaning that you do not have to toss away an entire shelving again.     
Movisi embodies modern hygge
Here, environmental consciousness is breathed into furniture that lives with you to create warm, living, multifunctional spaces. Its sustainably produced modular elements easily tesselate from the single to the complex, breathing new life into a room. One unit of U-CUBE or BUILD can make a bedside table, a box, a stool, a child's play thing. Clip units together and you have a wall shelf, a lowboard, a room divider, a jungle gym, the Lego landscape of dreams.
In the living soul of a home, Movisi is furniture that breathes
As we move into an era where home offices are increasingly popular and necessary, the hygge of a home includes clean lines and ease of use that transitions from work to downtime. Our expanded-polypropylene is essentially frozen foam and mostly air, making our furniture incredibly lightweight and flexible on impact – this furniture actually bounces without breaking. With LINK, U-CUBE, and BUILD, you can re-envision a room within minutes, creating an attractive visual screen for a newly claimed workspace in your bedroom or living room. Fill your new room divider with décor items and files or keep it empty, ready to transition to its next use and honour a room's natural light. 
Easy-care furniture
One perhaps under-touted aspect of hygge is ease of cleanliness. Not only do we want organic, cozy forms and elements with a story, we want them to be easy-care. Movisi's innovative modular shapes can simply be wiped down with a damp cloth or even hosed off, if you so desire. They are naturally antibacterial and safe enough to eat off of – there's no glue or noxious additives involved – but should a spill occur, there are no worries about damaging finishes, mildewing upholstery, or rusting hardware.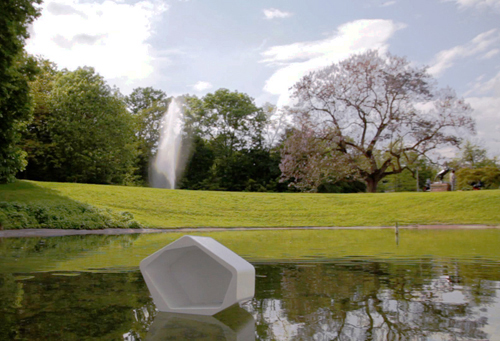 More versatility, more ease, more hygge lifeblood
So take a new look at your space with Movisi in mind. How could you format those rooms with more versatility, more ease, more hygge lifeblood? As our homes become not just where we sleep and eat but microcosms of transition from work to play and back again, choose a furniture that flexes with you.