Modern and stylish Zoom backdrops - alternatives to digital backgrounds
No need for faux digital backdrops for your next Skype or Zoom video calls. MOVISI's modernist simple to set up modular shelves and divider walls allow you to create a well-illuminated home office area and a modern Zoom backdrop at the same time.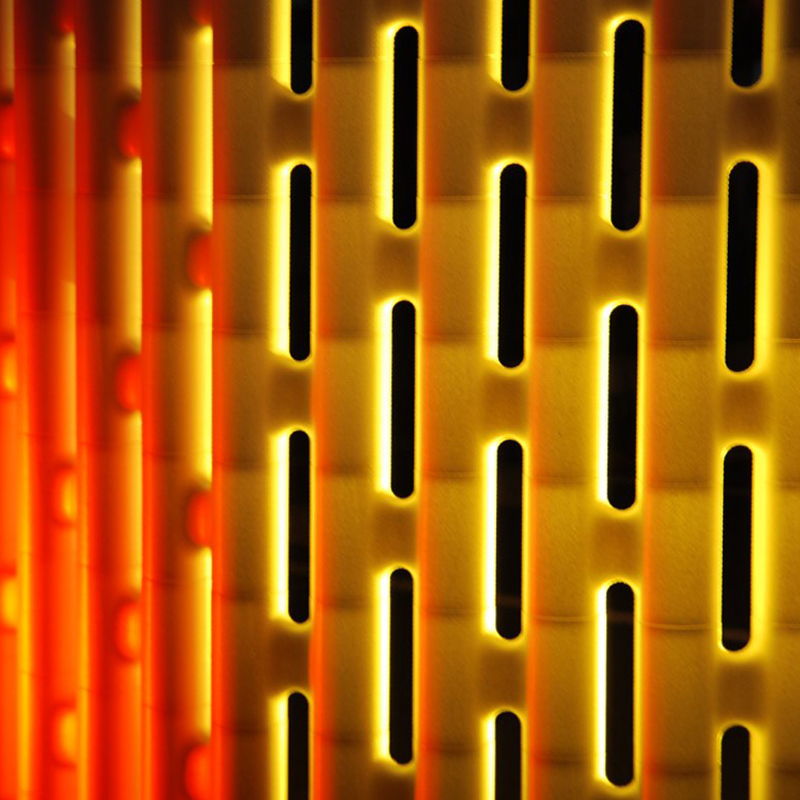 According to Forbes, "employers want to hire people who take responsibility for themselves and the situations they're in." If you're working from home, prove you own it with a LINK room divider or a set of stellar BUILD or U-CUBE wall shelves. After all, there's nothing that says "goal-oriented and proactive" like a focused workspace.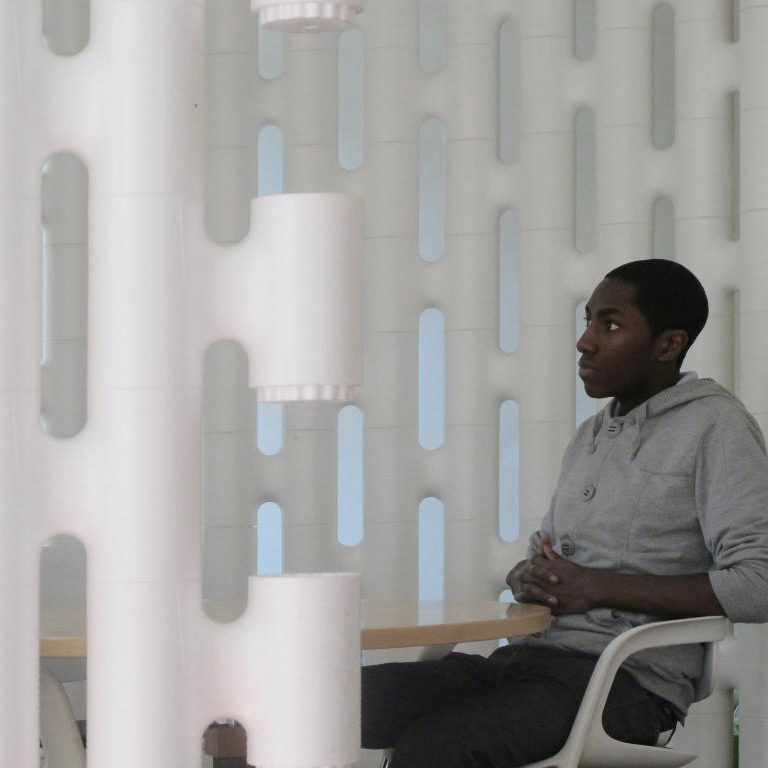 Of course, this doesn't mean you can't show all aspects of your personality — quite the opposite. That same Forbes article attests to the fact that sharing non-business aspects of ourselves can be just as important in landing a job. Had a band in college? Show your commitment to creativity, your diligence, your goal-oriented follow-through with a gig poster. Invite conversation! You can easily customize a freestanding LINK room divider to showcase wall art with an add-on filler plate. These affix to a LINK construction to provide splashes of color and add some privacy and acoustic buffering, too. Contact us to check out our selection of colors that'll complement your home décor.
A room divider that screens your minimalist home office from the rest of your explosively messy bedroom
When it comes to employees being organized, there are different schools of thought. Some believe that creative solution-building needs to be messy, while others think that a certain level of tidiness conveys a solid impression of organized go-getting.
We say, why not start fresh with modular furnishings that can structure your space neatly — furniture that, for once and for all, responds to you?
It's easier to be tidy with the right tools. If that means a LINK room divider that screens your minimalist home office from the rest of your explosively messy bedroom, then good. That's a win for you on your next Zoom virtual video meeting.

Create a workspace with a professional video conference backdrop 
Now more than ever, remote workers have the chance to influence how they are perceived with the added layer of a digital screen. We've all seen the news correspondents reporting from what look like apartment entryways and the late-night hosts operating from an attic. If only they'd known about MOVISI's LINK room screen… Your self-constructed "image" as a freelancer is especially essential in jobs where you'll be interacting with the public, but cultivating confidence in your space is a simple thing that can also help you get hired in the first place. Writers, for example, will have to strike the right note between serious and capable and stylishly creative. MOVISI captures just that. Consider giving yourself a corner office in your living room, a nook with an eye-catching third wall of LINK polypropylene and a freestanding U-CUBE shelf in matching white. You'll feel cool and confident when you LINK in for your next story, or your next job, with MOVISI.